5 Great Landscaping Marketing Strategies to help your business grow like... weeds.
When you need to increase local visibility, build brand credibility, and convert leads into customers, a multi-touch marketing approach is your best approach.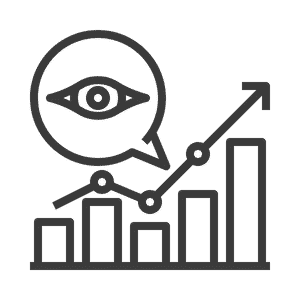 Increase Local Visibility Online & Offline
Discover the power of combining Local SEO and mail marketing.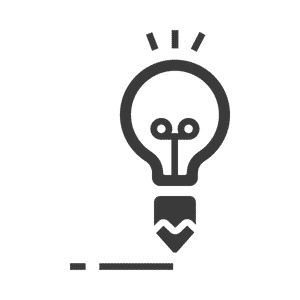 Engage Researches with Quality Content
Learn how content can help create authority and speed up your sales process.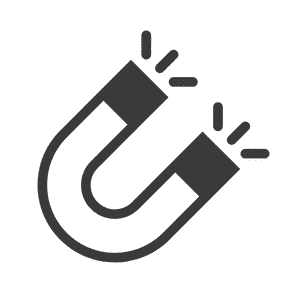 Capture Leads using "Lead Magnets"
Understand how gated content can build your list of qualified leads.

Establish Local Credibility and Referral Networks
Discover how engaging with your audience can generate leads and loyalty.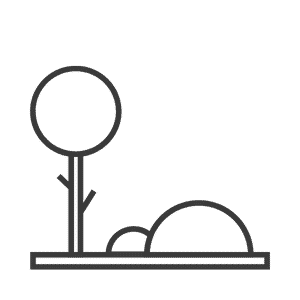 Convert Leads Into Buyers with Nurturing
Get tips on how to effectively nurture prospects without sounding too pushy.
What's inside the Landscaping Leads Guide?
Besides a step-by-step process for each method listed above, you'll gain insights on getting the most out of your landscaping business marketing.
As the owner of a landscaping or exterior home improvement company, we know you're short on time so we've broken everything down into easy-to-read sections.
In this guide, you'll be introduced to some of the most effective landscaping marketing strategies that'll enable you to identify and capture quality leads so you can meet your sales goals.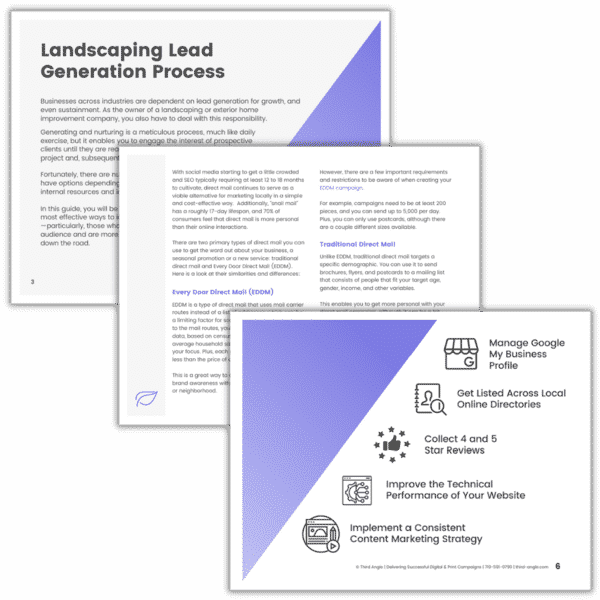 Need even more help with generating landscaping marketing ideas?
Build your online presence, increase search rank and authority, plus increase lead generation possibilities all without adding to your already full schedule.
Experience the difference with professionally managed landscape and lawn care marketing services for your business.
Originally opening our doors in 1982 we've grown, shifted, and pivoted our offerings to address client needs over the past 35+ years. When you work with Third Angle you will experience unparalleled support, guidance, and communication. Our team is comprised of problem solvers with a passion for helping and giving back. Third Angle's purpose is to make you and your business feel and see, the benefit of having an experienced team poised to assist you with all of your marketing needs.