Date & Time
November 3rd at 12:00p MDT
Postponed
Webinar Length
50 minutes
Registration Fee
FREE Event
Make no mistake about it, the pet industry has seen tremendous growth over the last few years. While some pet industry businesses are doing well others are struggling to keep up with demand and failing miserably at creating loyal, long-term clientele. In today's market, failure is not an option but owners and managers have too many demands on their time to adequately spend researching how to keep their clients delighted and coming back again and again.
A great customer experience doesn't just create happy clients, it creates loyal clients who keep coming back to you, who refer you to their friends, and who invest in the services that you provide them with. The pet industry has grown in leaps and bounds over the past few years and continues to grow every day.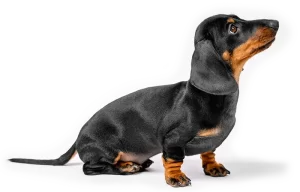 As such, businesses are always on the lookout for new, innovative ways to attract new customers and keep the ones they already have.
If you want to delight your clients and create loyalty in this ever-changing market, join us for this informative webinar.
An unforgettable client experience is built using 4 key pillars. When done properly they create a solid foundation your business can build upon for years to come.
Is This Webinar Right for You?
Originally opening our doors in 1982 we've grown, shifted, and pivoted our offerings to address client needs over the past 35+ years. When you work with Third Angle you will experience unparalleled support, guidance, and communication. Our team is comprised of problem solvers with a passion for helping and giving back. Third Angle's purpose is to make you and your business feel and see, the benefit of having an experienced team poised to assist you with all of your marketing needs.