Quick Tips About Small Business Marketing the Experts Don't Want You to Know
5 min read |  Posted Dec 15, 2015
Small business owners often operate with limited funds, which then creates more struggles with their marketing tasks.
Individuals in this situation have a few options. They can:
take marketing classes, spending those limited funds to do so.
try to learn marketing tactics themselves, using the Internet.
turn to professionals for assistance, taking money away from other areas to do so.
Thankfully, here are some Quick Tips About Small Business Marketing any organization can begin using today while deciding which option is right for them.
1. Know your target audience and what they want and need when it comes to products and services.
When a product or service fills a need the consumer has, marketing becomes a much easier task.
When marketing your small business, never assume that you know what your target audience is after.
Be sure to ask. Always keep the lines of communication open for the best results, as consumers love to provide input on websites, branding, advertising and more.
Free advice and constructive criticism become of great help when creating a marketing plan.
2. Make use of social media, as a large majority of marketers state the use of this marketing avenue is important for their business.
Many business owners question their success in this area, but the return on investment can be measured in a number of ways.
Some choose to rate their success based on the number of followers and fans they have while others choose to track mentions.
Additional options for measuring success on social networks include measuring traffic, share of voice, and sentiment.
Of all small business marketing tools, social networks are quickly gaining in importance, with search engines taking notice of activity on these sites when ranking websites.
3. Work with other businesses to set up joint promotions.
Publicize their services or products in exchange for them doing the same for you. Cross-promotion costs very little, yet tends to yield big results.
Run a contest with prizes from all companies involved. For example, a wedding retailer may wish to partner with a photography studio and florist for a free photo shoot for one lucky bride complete with flowers.
A laundromat may wish to partner with a local dry cleaner to handle all clothes for an individual, offering a delivery service between the two locations or a discount when both services are used.
4. Make use of email marketing, something many businesses now overlook.
HubSpot reports almost 81 percent of users read email on their mobile devices, with more than 50 percent saying they read most emails.
When creating an email, try to include secrets in the subject line, as this is the most clicked subject when it comes to lead nurturing words.
When it comes to the most clicked subject line words overall, Jobs and Posts come out on top.
Often overlooked facts about small business marketing can mean the difference between success and failure, thus every business owner should take the time to learn these facts and use those of most help to them.
5. Unconventional marketing methods tend to attract attention.
Ambush marketing has become very popular right now, and it's easy to see why. This technique tends to work in many industries.
For example, a local dance studio may be hosting an event. A competing studio then has its dancers show up for the event wearing shirts from their home studio.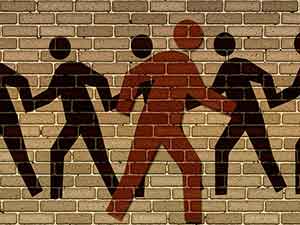 Individuals in the audience may wonder who is actually holding this event and turn to the audience member to learn more about their home studio.
Big names like Pepsi have used this tactic with great success, and small businesses can do the same.
6. A blog serves as a great way to attract new customers.
In fact, HubSpot State of Inbound Marketing found 92 percent of companies blogging multiple times throughout the day gained a customer via the blog.
As the number of blog readers continues to grow, companies cannot afford to overlook this marketing technique.
7. Small businesses cannot use the same techniques employed by major corporations.
Their goal is to create future sales through name recognition.
The small business owner needs to begin by focusing on bringing in sales now, and a great way to do so is to offer something in the advertising and make it easy for clients to respond.
8. Spend the money for a professional photographer and include multiple shots when selling a product online.
Take pictures from different angles, and be sure to include close-ups.
Many individuals do research online and then head out to a local store to make a purchase.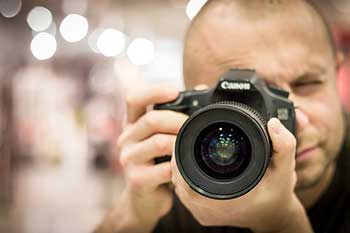 They wish to have a better idea of the product before they spend any money and, with great pictures, customers can get a better idea of any textures or special features of the product.
Provide alternate shots also for great results.
For example, when selling clothing, a person should take a photo of the item on a table or chair and then take another shot while a person is wearing the item.
This allows the viewer to get a better feel for the product, how it hangs, what body type it is appropriate for, and more.
Pictures truly are worth a thousand words when selling online.
---
---
When creating a small business marketing plan, focus on one or two areas to start.
Expand over time, as a company needs a solid grip on one marketing strategy before attempting another.
It's better to be great in one area than lackluster in a number.
Keep this in mind and build a marketing strategy over time.
Doing so ensures brand awareness increases, which is of great importance in today's competitive marketplace.