The Weekly Angle – 14 September 2016
Do you struggle making decisions in your business? Do you worry that you won't make the best decision. I ran across an article about decisions and thought these two quotes were great pieces to keep in mind when you're faced with another decision in your business:
"Each time you go to make a decision and back away from it (and repeat this process over and over) it takes a toll on you. Your mind gets tired and then your body follows."

"The decisive person always has the edge. In the time it takes an indecisive person to analyze every option available, the decisive person has made a decision, acted on it, and made an adjustment if needed. They are ahead."
The whole article is a good read and a great reminder Why Going For It Always Makes Sense.
And speaking of going for it, 2016 is nearly over. Did you create goals for yourself this year? If so, how are you doing? Have you been able to check some of your goals off? It's not too late to finish strong.
Here are some steps to help you Finish 2016 Strong:
Take an inventory of time
Get clarity on what you want to accomplish
Identify obstacles to blow up
Pinpoint the key steps to make next
Until next week,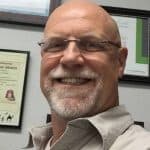 Randy Monroe | Third Angle Owner
---
[activecampaign form=7]