5 Free Tools That Will Help Your Business Work Smarter (Video)
Posted Mar 9, 2018 | Updated 6 years ago
If you've owned, run, or worked for a small business you know there is a laundry list of things that need to be done, checked, monitored, cleaned and more every day, week, month, year. But with the constant need to get more customers and run the business time is limited for other things, making research for new tools and systems a near pipe dream. You want to make things better and find better solutions to your problems but you end up doing the same thing you've always done. Struggle.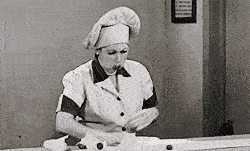 A good question to ask yourself is could the business handle it if you suddenly doubled your customers? If you are anything like us, you'd end up looking like Lucille Ball working at the candy factory…
Now don't get me wrong I'm not saying CHANGE EVERYTHING NOW. Some systems work and may just need to be tweaked. You don't always need to reinvent the wheel, however, optimizing the wheel is encouraged and highly recommended.
Since starting our web division in 2013 we've changed a lot of processes and tools to help make us work smarter, faster and most of all present a better value to folks like you, our clients. With constant tweaking, updating, revising, reverting, throwing out, and starting over, we've learned one very important lesson when trying to find the right systems and tools to help make us work SMARTER and not just harder.
There is NO PERFECT system or solution.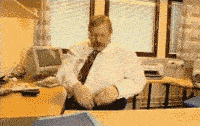 BUT! We have found a handful of tools that have allowed us optimize our general business systems and get everyone on the same page – without feeling overwhelmed or reinventing the wheel (umpteen times over.) So let us help you save HOURS of your life and provide X tools to help your business work SMARTER and not just harder.
Please note, we are not an affiliate or sponsored by any of the following companies, we just really love using their software.
LastPass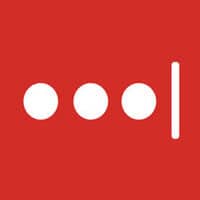 First off, one thing I've heard over and over and over again is that clients can't find or remember passwords to important accounts. *face palm* For us, password keeping is a vital part of our web division. More importantly, it's keeping them secure. That is where LastPass comes in. This Boston based company provides a secure online solution for storing and sharing passwords to all of your digital (and non-digital) information.
If your password methodology is reminiscent of Lord of the Rings' One Password to Rule them All, please, please, please sign up for a free account. Once you do, all you need to remember is one password. And hopefully it's not "password".
Check them out at LastPass.com
G Suite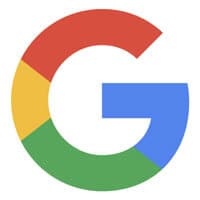 Before I lose all of the Microsoft Office lovers, please know I still think they create great software that is ingrained into business DNA. It's rare to find a business who doesn't have at least Word and Excel on one of their computers. (we still do.)
But where Office falls short is collaborating, sharing and storing online. Yes, Microsoft's Office 360 offers all three of those, however it comes at a premium which can be hard for a small business to justify. In comparison, G Suite starts at $5 for businesses but if you have an @gmail.com account many features are still available.
We decided to move to the G Suite back in 2015 because it helped us do what we need faster and without the higher premium. And with Google Drive, Google's online storage solution, it made accessing files faster and easier when working remotely or sharing with clients. Google Docs, Sheets and Slides are near identical copies of their Microsoft counterparts minus a few extra doodads. If you aren't creating pivot tables and complex references, you'll do fine. However, we do have another tool for that.
It's worth the time to check out this alternative, especially if you don't work in the same location or on the same computer all the time. Everything is browser based so if you have wifi you can edit your documents on pretty much any device.
Check Out the G Suite by Google
Slack
Communication is key when running any sized business things aren't easier if your email inbox is overflowing in the name of company communication. (especially for quick questions and clarifications from your team.)
That is where Slack has proved us well. Slack is chat software on steroids. It brings all your team's communication together, giving everyone a shared workspace where conversations are organized and accessible. You don't have to go to every meeting to stay informed. Slack builds a searchable archive of your team's conversations, decisions, and work putting knowledge in everyone's hands.
Slack also integrates with nearly every enterprise and productivity product available making it easy to have notifications push to a common, easily accessible spot for multiple people to see. (meaning nothing is missed!) We made the switch at the beginning of 2018 and haven't looked back. Seriously, it's awesome.
This is especially helpful for our web development projects because every document, email, image and revision is put into one place (a channel) allowing us to climb out of our inboxes and clean-up all the post-it notes riddling our desks.. To boot, it also integrates with G Suite and oodles of other apps making it easy to have everything in one place.
Asana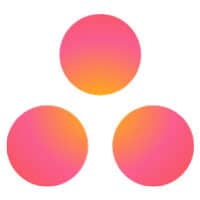 Task lists. To-do's. Ideas. We all have them. Whether they are digital, written, both or in your head, everyone has some kind of important list of things. And as you probably already know, it can be hard to remember it all. To keep all our internal and project tasks organized we use Asana (pronounced Uh-sa-nuh). Whether it's steps to take a website live or a reminder task to file our sales taxes, it's all in Asana.
By putting everything task related in one spot it's help us determine when we can, and can't, take on new projects and optimize our workloads. Plus, if your not a 'list' type person and you love the kanban style, it can work the way you do.
We use Asana with clients to help keep them (and us!) accountable on projects that involve input and feedback because each task allows you to have discussions and create subtasks within them making revisions a breeze.
In addition to projects we use Asana to keep all of our recurring internal tasks. This way nothing is forgotten. In short, it's a great tool that can help keep your task list under control.
Tackle Your Tasks at Asana.com
Toggl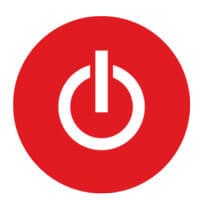 We all know the saying "time is money" but rarely do we truly know how much time we spent to make said money. You can estimate, but typically we undercut the true amount of time spent on a task or project. Toggl is a great way to solve that problem. While many business aren't actually time-based, knowing if a task takes 70 minutes not 20 minutes, like you thought, will help give you insight as to why some tasks are not being completed on time.
A way we use Toggl is to help assure we aren't overloading someone and to gauge proficiency on a certain task. You may be able to do something in 10 minutes, but your new hire may take 30 minutes.
Many companies see time tracking as micromanaging your team, it's not! While it can assist in determining who may need to step up their game, time tracking can be used to optimize your systems. We've used time tracking to help figure out where time-sucks are so we are able to tweak our systems and make our team work smarter – not harder.
I encourage you to try it, keep it simple at first. It may be eye-opening to learn what or where you actually spend your time versus what your think.
Remember, fine tuning your business takes time and requires you to keep improving, optimizing, and adapting over time. Each of these tools are great, but 5 years from now may be completely obsolete to you. That's okay.
I recommend reviewing your processes on a regular basis, whatever that means for you. A word to the wise, however, do give yourself at least 90 days with a system or tool to truly work the kinks out. If after that time it still has several kinks, optimize! Remember, there is no perfect system but you can have a great system that works.
Before I close this post out, I want to leave you with a quick thought. If you optimized your systems and tools, your team communicating and working smoothly, could the business handle it if you suddenly doubled your customers?