What is Local Seo?
(and why should you care?)
With as little jargon as possible, local search engine optimization (SEO) is how your website is ranked on the internet, determined by many factors, including different on-page and off-page criteria. Colorado Springs SEO is critical for your business's visibility on the internet when people are looking for the kinds of products and services you provide.
"SEO needs to be seen as a continuous, iterative, and cumulative process. It's like exercising: when you stop, you get fat!" - What SEO Fixes, and What It Doesn't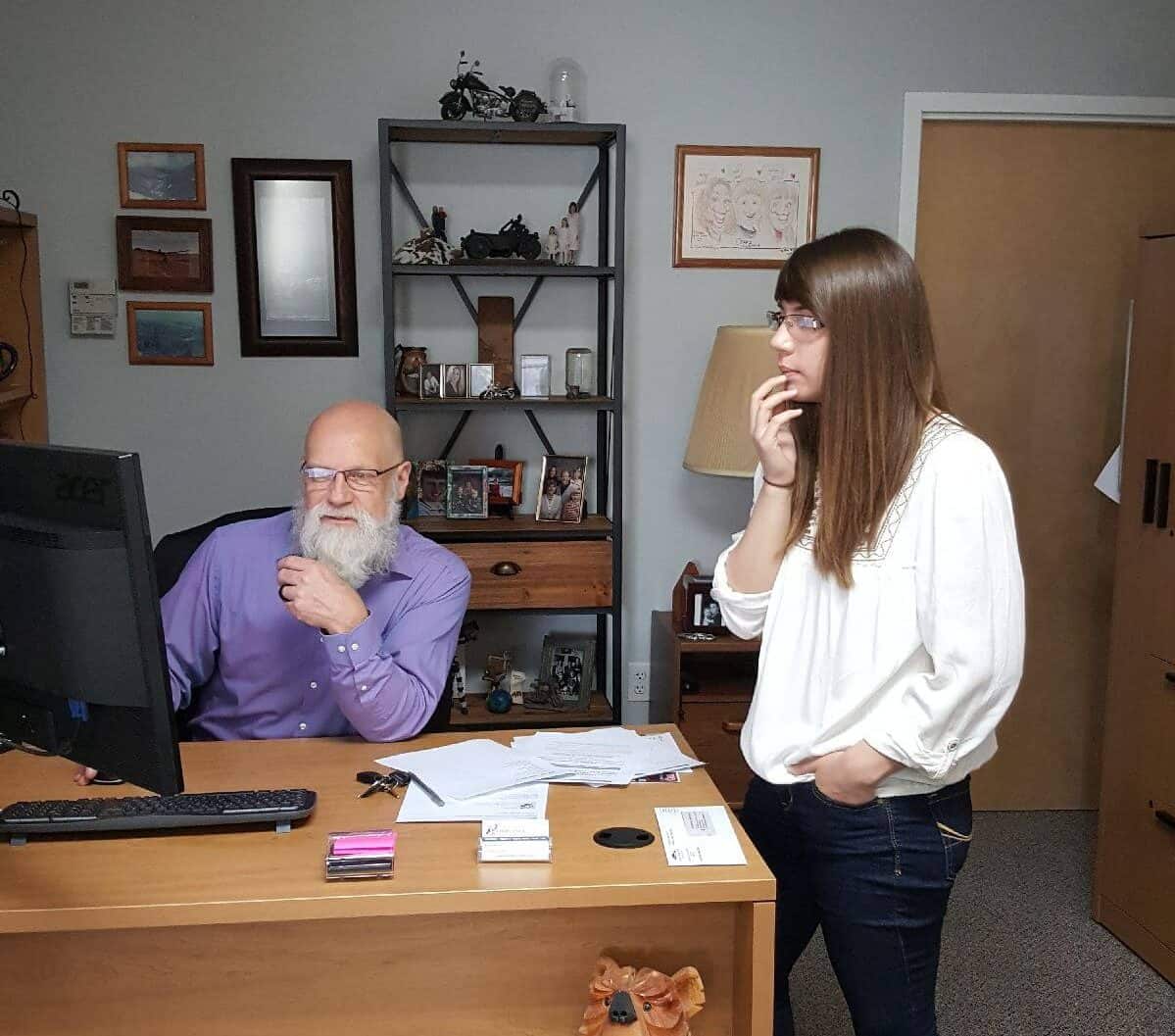 SEO in Colorado Springs
Get Colorado Springs SEO services based on your needs and budget while having the flexibility to reallocate funds each month. This way, you get the maximum impact from your budget. A local SEO package can include
Improving your website's

technical SEO

Optimizing images and page load speeds

Setting up

Google My Business

Increasing backlinks

Targeted

keyword research

and implementation

Cleaning up your internet presence by increasing citations and citation accuracy

and more...
Your business NAP information is incomplete and inconsistent. What can you do?
Local NAP Citation Cleanup & Monitoring is your starting block as a small businesses looking to improve your Colorado Springs SEO and ultimately rank higher in Google search results.
After looking at the thousands of listings on your citation audit, you may see that less than 85% of them are accurate. If so, a local citation cleanup will pass your correct business information through local directories, removing the incorrect information and driving more leads to your business.
This business listing management service will also act as a directory submission service to complete the information found on incomplete directory listings. So, if your business just opened, this option will get you in the local search game faster.
Don't leave people stranded in the wrong parking lot.
For a single business location, Local Listings Management packages typically have an initial fee, then a 12-mth commitment.
We recently had a client opt to do a full Citation Cleanup. They had moved from one side of town to the other and their accuracy score was very low at 23%. With a few months left in the cleanup process, their accuracy has already been increased from 23% to 97% and their score from 38% to 81%. We have seen this positively impact their traffic from organic searches when coupled with a few other SEO services.
Citation Building Service
Build your website's authority on the internet (and rank higher in search results)
To help increase the credibility of your business's online presence, additional citation listings can be purchased. With a citation building service, you are purchasing real estate for your business on the internet. As the mantra goes, "Location, location, location!"
The additional citations increase the number of credible websites linking back to yours (known as backlinks). The number of backlinks your website has is a ranking factor for most search engines. By purchasing citations, your business is getting more real estate on the internet to become more visible in search results.
Our local citation service purchases citations from credible, high authority and document-able sources ONLY to improve your SEO in Colorado Springs and surrounding areas.
Purchase internet real estate
Increase leads to your website
Increase site visibility
What words are humans using to find products and services you offer?
Colorado Springs SEO services are incomplete without Keyword Research. You want to be found by ideal customers, and we can determine what Google search terms they use to find you (and even your competitors).
In any level of service, we will start by providing a report of optimal keywords to target on your website. Whether you implement the changes or hire us to do that is up to you. There are three options to choose from.
DIY Implementation
Level 1
Keyword Research
Our team will research high-ROI (high volume, low-competition) keywords for your website pages using leading software.
Then we will conduct in-depth research to analyze your best opportunities. Once the keyword research is completed we will supply a complete report of all recommended keywords to you.
From there you can research and learn how best to implement the Keywords on your own.
Implementation
Level 2
Keyword Research
Place in Meta Title & Description
Once the research is complete and we have analyzed your best opportunities, we choose the best option for each top level page and begin to implement. We first use that keyword for the page's meta title and description, which is used by Google. See image for example snippet.
Example of Google Snippet with Meta Title & Description
You will also receive an easy-to-read, detailed monthly report that shows you exactly where your keywords stand on Google throughout the campaign.
Implementation
Level 3
Keyword Research
Place in Meta Title & Description
Place in Heading (H) Tags
Place in Page Content
With this option you get everything provided in Levels 1 and 2 PLUS we will review all of your content, finding the best H tags and paragraph text to replace with the keywords.
We will also use the keywords in the page's image alt tags to enhance the search engine visibility of the page for the top keywords.
This option will ensure the maximum return for your investment in Keyword Research for your website.
Optimize Your Website to be Found in Google search results.
While local SEO focuses on optimizing your business's digital footprint across directories, search engines, and external websites, Technical SEO, focuses on optimizing YOUR website so that your website is found by searchers on the internet. 
The more often you are found in search results, the more leads you can convert into customers. This is why Colorado Springs SEO is so important; it gets you more customers!
Learn more about becoming Google friendly.
How long will it be until I start seeing results from SEO services?
For local SEO work done, you should realistically expect to see major results no sooner than 2 months after implementation. Google performs major updates on a 6 - 10 week schedule, and that is how search results are updates.
Depending on how crowded your industry is, the extend of the local SEO services being provided, and what combination of services you have chosen, the speed and results will vary.
We do not offer "quick-fix" solutions. Why? Because these quick fixes can do far more damage to your rankings later on down the road. We want to see you succeeding 10 years from now too, not just next week.
Is this something I can do myself?
You can certainly start to learn about local SEO and the best tactics for doing in on your own. Find other authoritative voices that publish content about local SEO and be sure to read what they are saying. Some of our go-to's are
Moz.com (& Rand Fishkin's Whiteboard Fridays)
Ahrefs
Backlinko
If you just want to sit down and get personal, expert advice, you can schedule some Marketing Consulting Time. We want to see you succeed, so we offer the first 45 minute consultation as a free gift to you and charge $150/hr if you would like to schedule additional consulting time only to ask questions and get actionable advice.
How do I know if I need a NAP Citation Audit?
You can do a mini-audit yourself by following these steps:
Open your favorite search engine (Google, Bing, Etc.)
Type your business's phone number into the search bar.
If you see variations of your business information, it means that there is false information about your business still being used in the data aggregation for those search results. Look at results back into page 5, page 10, and beyond.
If you don't have 5 pages of results, your information is likely incomplete on directories and you are missing opportunities for owning real estate on the internet.
The Citation Audit we provide will show you a full list of
NAP Variations
Aggregator Check
Existing Correct Citations
Existing Incorrect Citations
Data Aggregator's Citations
Do you issue refunds?
Refunds cannot be issued for a NAP Citation Audit.
Refunds cannot be issued after the Full Citation Cleanup has begun. All payments will automatically end after the 12 month cleanup process.
Refunds for Citation Building Services will be issued only if we are unable to find more of the requested citations to purchase for you. Full refunds for Citation Building Services cannot be issued once the citation purchasing has begun.
Refunds for Keyword Research & Implementation cannot be issued if the research or work has been completed. If you are on a monthly schedule for the work to be completed in phases, future phases and payments can be cancelled.
Refunds for Technical SEO cannot be issued if the work has been completed. If you are on a monthly schedule for the work to be completed in phases, future phases and payments can be cancelled.