Building trust through transparency, authenticity, and compassion.
If you're looking for a marketing partner who takes the time to fully understand your current struggles, explains things in straightforward terms, and is here for the long haul, that's us. 
Hi, We're Third Angle and we're a marketing firm that helps businesses and organizations with smaller teams get the marketing they so desperately need without the overwhelm.
What Makes Third Angle Different
When you work with Third Angle you will experience unparalleled support, guidance, and communication. We are problem solvers with a passion for helping and giving back. Third Angle's purpose is to make you feel, and see, the benefit of having an experienced marketing team poised to assist you with all of your online and offline marketing needs.
It was the year "The Computer" was named Man of the Year by Time Magazine, and the year we opened our doors as Lightning X-press Printing. 1982 was a thrilling year with many notable events, but the most important one (for us) was turning on our printers for the first time.
Over the next two decades, we worked hard while cheering on the Bronco's back-to-back Super Bowl appearances, "surviving" the dreaded Y2K, and enduring the unforgettable boy band era. (#nsync4life) But that wasn't all, while also learning how to write "2-0" instead of "1-9", we shortened our name to LX Printing. Then lengthened it to LX Print & Marketing a few years later when the internet was starting its boom. "Marketing" wasn't just about great brochures and postcards anymore, it now included websites, search engines, and social media.
Then as the 2010s rolled in, we began to realize a small problem. While our internet marketing skills grew, it was hard for clients to understand we did more than just print. We didn't want to lose sight of our roots, especially because we used print and online marketing services to help businesses achieve their goals. So after many long discussions, we decided to change our name… again.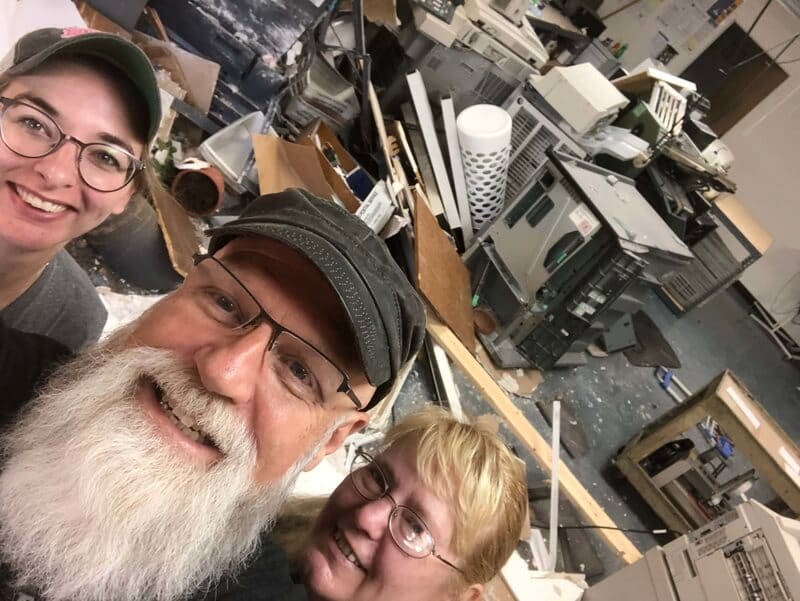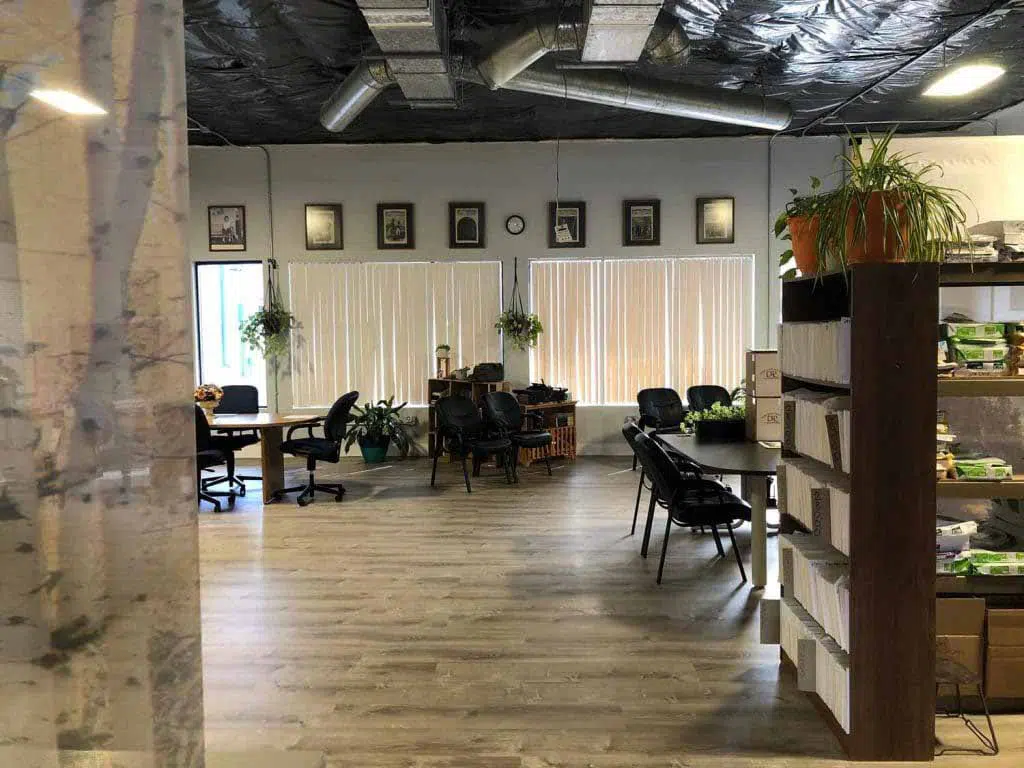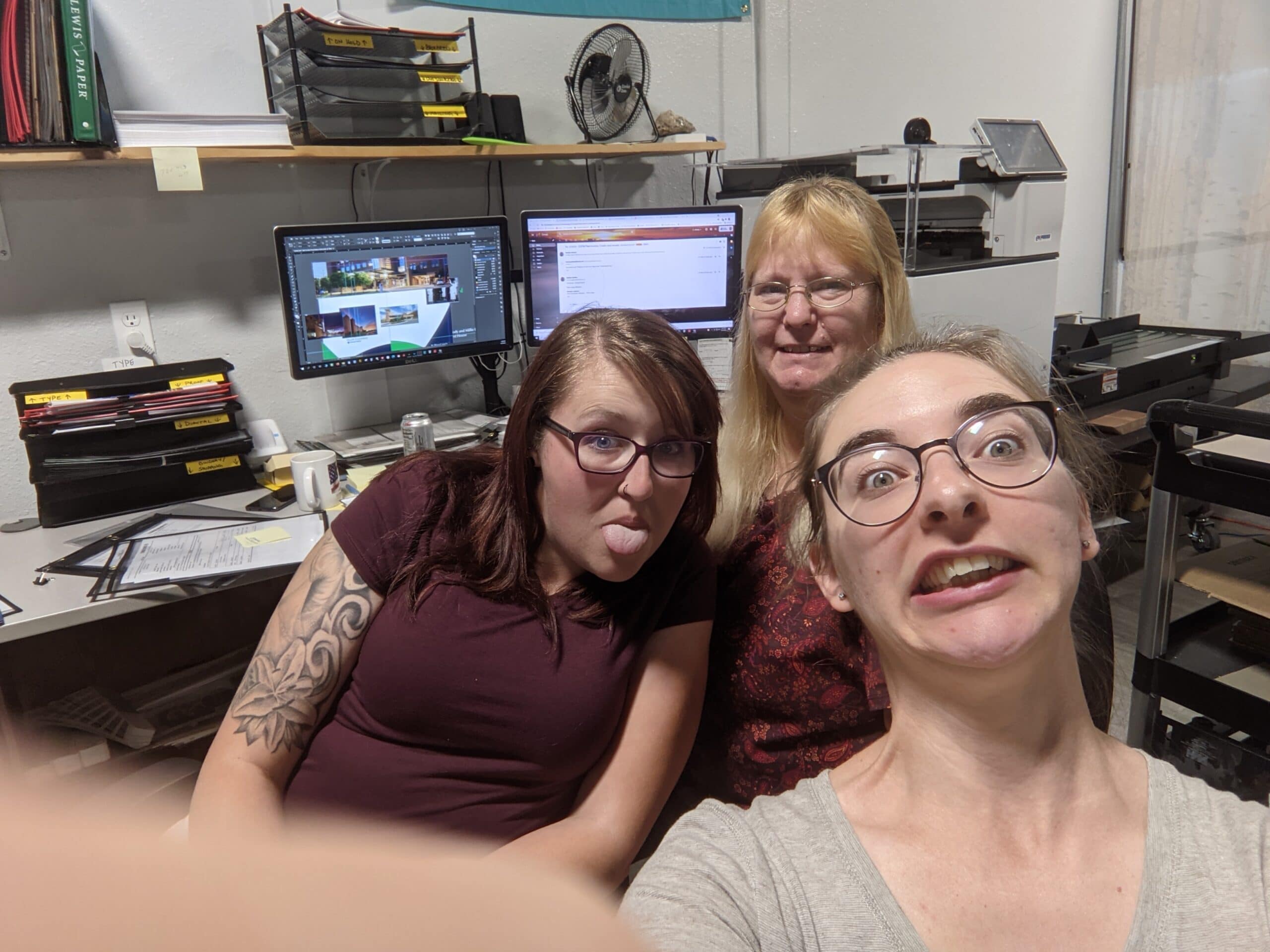 As of January 1st, 2015 we became Third Angle. Why Third Angle? Because it truly fits how we work with our clients. We help them see and approach their marketing from a new angle. With the new name, came many changes, including the expansion of our digital marketing services and their relation to our existing print services. The name change allowed us to promote and showcase ourselves as a competitive internet marketing company while still staying fluid in all of our offerings.
At the end of a great month and a busy morning of the team working to finish out a few rush print jobs, disaster struck. Just a half-hour before closing on July 31, 2019, an SUV plowed into our building instantly destroying nearly everything in our print department. Luckily no one was hurt but our team member, Marilyn, was just feet away from being struck. This day will live in infamy as the day we all took stock of what we have and what we're thankful for. But even through the trials of that day and the many to follow we kept hopeful and optimistic, never skipping a beat serving our clients.
We've thrived through our 40+ years to serve our clients pushing through anything that tried to stop us. In short, Third Angle is tenacious. We're here to help our clients gain clarity on their marketing needs with an honest, fresh perspective. That's our angle!