Streamlined Mailing Services in Colorado Springs
When you need to spread the word about your business physical mail campaigns are still a great budget-friendly option for small businesses. Third Angle can help you clarify your message and make sure it gets delivered  to the right people.
Every Door Direct Mail (EDDM) allows you to send your message to to everyone in a selected mail route to ensure the materials get to your target audience. Utilize this opportunity to craft compelling materials for neighborhood specific deliveries. This method is particularly great for newer businesses or businesses who do not have designated mailing lists.
What's Included in an EDDM Mailing
All EDDM mail projects start by determining which mail routes your target audience is in. If desired, we can design your mailing to proper specs. Finally, we prep and deliver to the post office as part of our bulk mailing services in Colorado Springs.
Things to Remember when using EDDM Marketing:
Direct mailing is EDDM's more specified counterpart that helps businesses target a designated demographic or pre-existing list of customers to help drive and promote sales.
When an audience is targeted by demographics, like mailing to only members of a local bowling alley league, direct mailing services may be more appropriate.
What's included in a Direct Mailing
We review and audit your mailing list to ensure proper setup for delivery. If desired, we can review your list for duplicates for an additional fee. We also process permit usage, USPS required forms, and deliver to the post office as part of our direct mail services in Colorado Springs.
Things to Remember When Using Direct Mail Marketing:
J.Rick Lawn &Tree, Inc. wanted to introduce a new, highly niche service to a brand new audience.
So we crafted a multi-touch marketing strategy around each buyer persona that included website optimizations, local SEO, and mail-based campaigns. At the end of these efforts, they saw a 32% increase in new sales for their services in that same time period.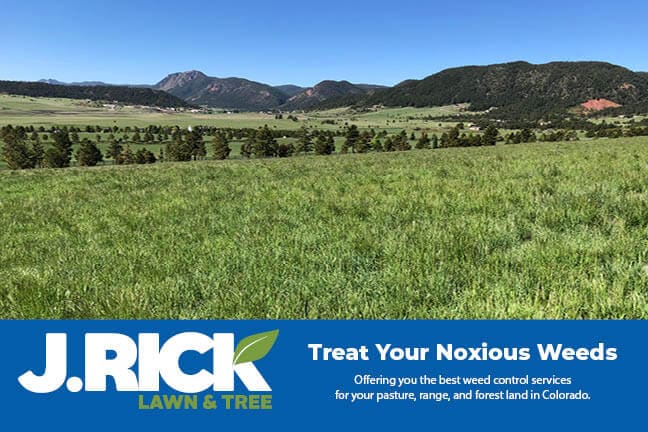 Get tips without gimmicks for making your company's next mail campaign awesome.