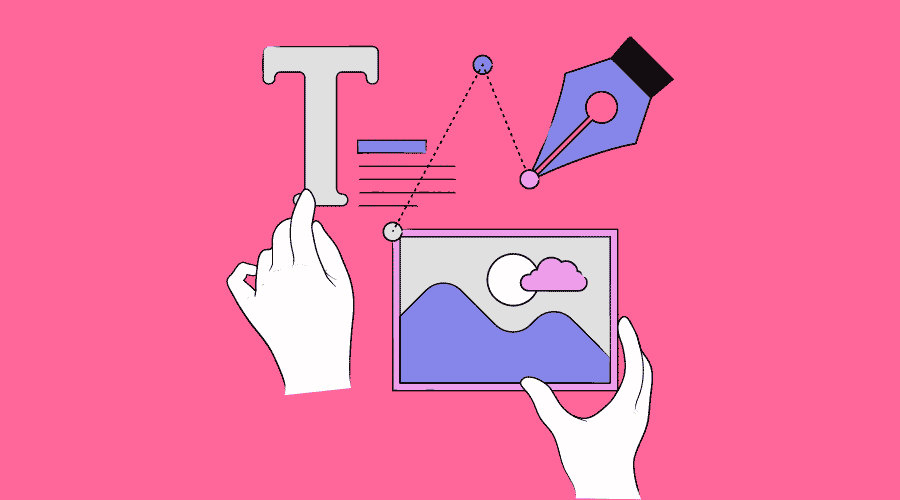 Posted Jul 27, 2022 | Updated 11 months ago
| Written By Atlas Foxx
Canva is a website, mobile app, and desktop app, that allows users to create a variety of designs and graphics. With both free and premium versions, Canva is a great starting point for anyone looking to create their own graphics and designs. From brochures to Youtube thumbnails, Canva has it all. Its ease of use and pre-made templates make it a fantastic choice for beginners looking to learn the basics and advanced users who are on a rushed deadline.
Canva's premium plan features team and brand functionalities, allowing your team to collaborate and making it easy to keep a consistent brand image. The branding kit allows you to import your logo(s), brand colors, and even fonts, keeping them in one accessible location for easy use.
How to Use Canva:
Looking for a Specific Function?
The Basics
What Can I Design on Canva?
Canva is a great place to design all kinds of projects. The designs are categorized by:
Presentations
Social Media
Video
Print Products
Marketing
Office
Within all of these categories, there are subcategories with different types of templates and sizes for a plethora of items. In the presentation section, you'll find mobile-first, talking, and PowerPoint-style presentation templates. In the social media section, you'll find templates for Instagram stories, Facebook posts, and even ad templates for various platforms. Each category has tons of possibilities to fit your individual project needs.
"But I'm Bad at Designing!"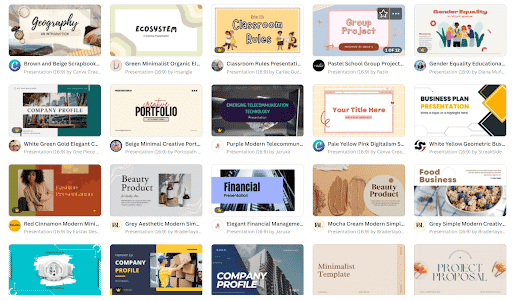 Remember the templates? If you're ready to dip your toes into creating designs and graphics but are not ready to dive full on into graphic design , you'll love Canva's templates. Canva has a variety of templates for every one of its design categories. It even has templates for holidays, sales, and other special occasions.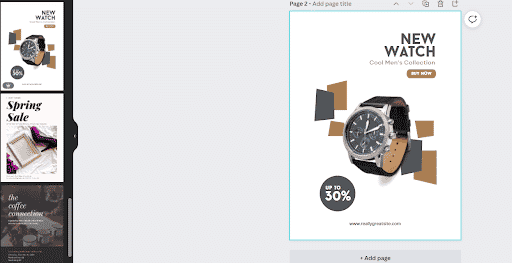 Simply click or drag and drop your template of choice onto the canvas and get to work personalizing it for your business. You can change the color of the template and the text, as well as the images by dragging and dropping them on top of the current image to replace it. The possibilities are endless, and you can create hundreds of unique designs all from the same template in half the time!
If you're more of the do-it-yourself type, or you're ready to dive in head first to get creative, opt for a blank design page, and get to work adding elements, shapes, media, and text.
What are Elements?
If you answered with a reference from the movie 5th Element you've got great taste, but we're not talking about those. The elements section on canva is filled with a variety of searchable images, graphics, and pre-made design pieces that will take your design to the next level. You can even create a whole design just with elements, as we did here:
Another cool thing about the elements section is the "Magic Recommendations" feature. This feature shows you graphics similar to the ones you've recently used or added to your project. So if you look at our previously designed graphic you can see Canva has selected many images that are similar and could be used in the design. Keep in mind that you won't always see the magic recommendations in all tabs so sometimes you will need to double-click in order to open up the full menu.

What About Using My Own Images?
If elements aren't quite your style, or you need a more specialized approach to showcase product photos, you can also upload your own images into Canva. Once they're uploaded, you can incorporate them into your design in several ways. You can even remove the background, change opacity, sizing, and add filters allowing you to create some awesome graphics.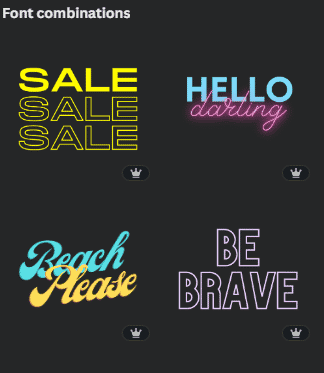 Text and Fonts
Canva offers a large variety of font options as well as specialized font combinations.
Within the font toolbar, you can color your text by defaults or hex codes, ensuring your branding stays consistent. There are also effects such as shadow, neon, glitch, and curve. The variety of text options can assist you in establishing a strong and original brand voice that's engaging to your audience.
A Few Technicalities…
Some of the more technical functions in Canva can make your graphic design game so much easier. Things like:
Layering
Opacity
Locking photos or elements so that they don't move
QR Code creation
And ways to implement other apps into the platform
Still, Confused?
If you're timid about creating graphics and designs for your business or, more likely, you don't have time to let's chat. We offer graphic design services to help your business look amazing.