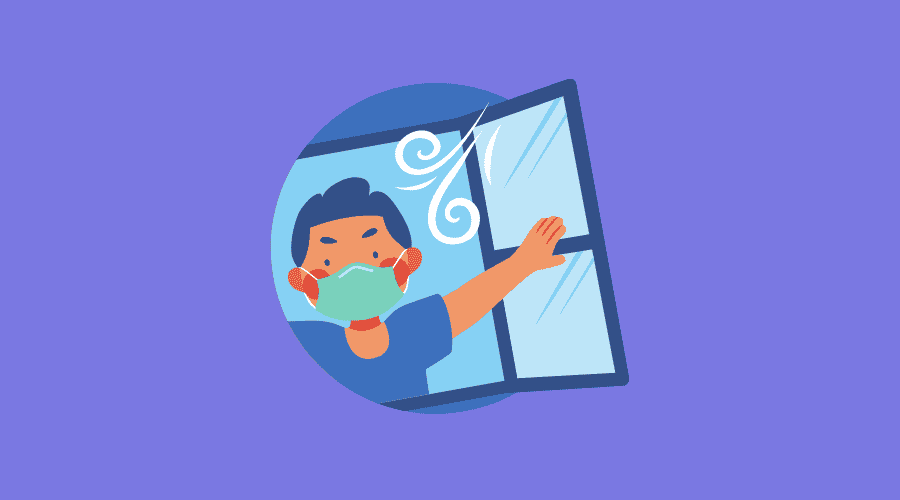 Do your customers know you're open?
Posted Apr 3, 2020 | Updated 4 years ago
I hope by now you've taken the opportunity to claim your Google My Business (GMB) page. Here's a link to last week's email should you need a reminder of the recommended things to do.
According to recent forecasts concerning COVID-19, it appears that we have a ways to go before we begin to see a light at the end of the tunnel.
Google has begun to recognize this and has allowed some changes that you can take advantage of on your GMB page. But as with all things Google, it is subject to change without notification. And do note their message to you when you sign into your GMB page.
Depending on how the current state of affairs is impacting you and your business, you may want to consider one or more of the following possible changes.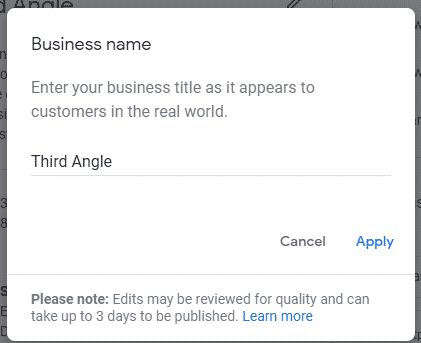 Business Name – Google is allowing you to make a temporary change to your business name to reflect offerings, like curbside service, takeout, and delivery. So "Main Street Cafe" is allowed to temporarily change their name to "Main Street Cafe – Takeout Available".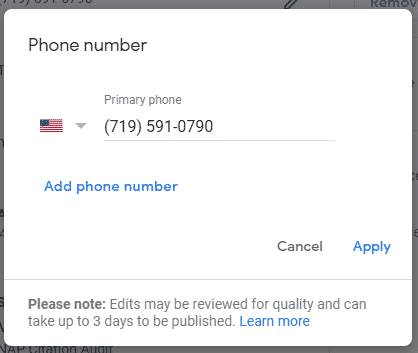 Phone Number – Many are working remotely but still need customers and clients to be able to reach them. Update your work system with the home or cell number and then edit your GMB list to the new number.
Hours – We recommend using the special hours option to set your hours during this period. You can set this to the days and times you are working. And if you need to temporarily close, there is the Mark as Temporarily Closed option. This option allows you to open the business at any time.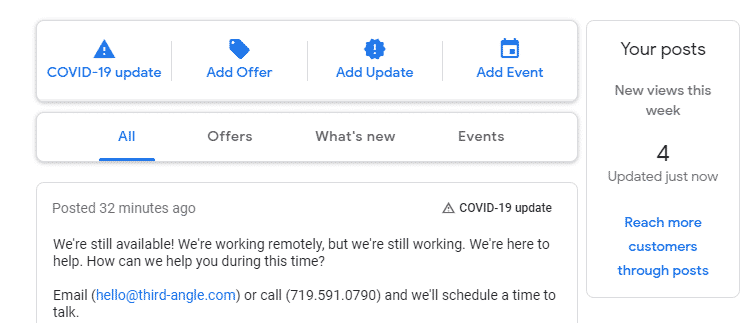 COVID-19 update post
– This is a new post option that Google recently created that may allow your post to go live immediately. We'd encourage you to include as much information as possible concerning your change in business operations in this post.
---
These are difficult times for all of us. And it's going to take all of us working together to get through it.
Don't hesitate to let us know if you need help with any of the things we've mentioned.
Next week we'll be sending out a checklist for your website.
Until then, let us know if we can help you.
Randy
---
FREE STICKERS!!
We have a limited supply of the following 4×6, removal labels. Let us know if you'd like one and we'll get it in the mail to you.