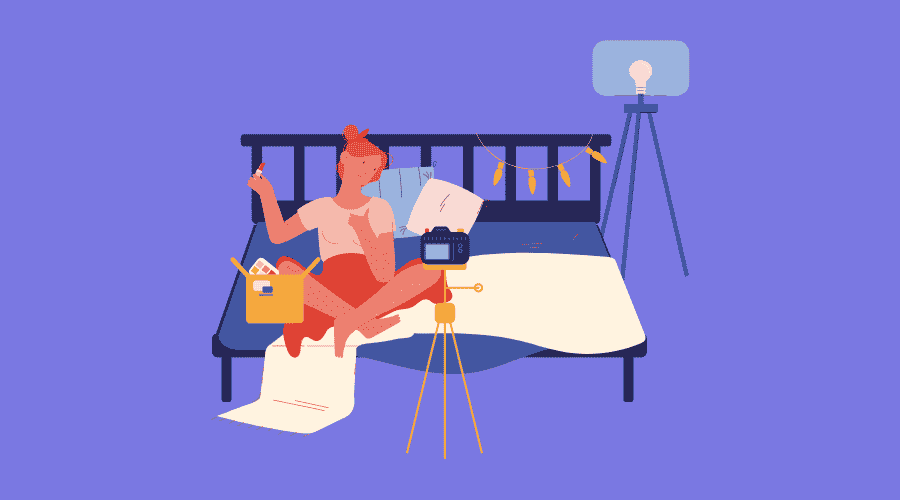 Why Great Videos Can Make Your Content Strategy
Posted Mar 10, 2017 | Updated 7 years ago
While it's important to produce many types of content that can reach people on many different platforms, every content strategy needs a flagship—the medium you choose to be your primary messaging. When online content strategies were first showing up, that was considered to be the blog, and now a lot of businesses are prioritizing snappier messaging on their social media accounts. However, there's a better option that all small businesses should be considering: video content.
If you have a lean marketing budget, you may be very skeptical of making video the flagship of your content strategy. After all, it's a lot more expensive to produce than written content. The disadvantages end there, though. Here are four reasons that great videos can make your content strategy.
They Get Attention
More so than just about any other type of content, videos attract attention. Those looking for instructions and guides or product demonstrations (both great types of content to produce) overwhelmingly want to see videos because of the extra utility that videos offer. When it comes to product demonstrations, viewers appreciate being able to see the product in full color at every angle. When it comes to guides, video allows every movement and instruction to be carried out in full motion.
If you want to get more mileage out of your video, and make it easier to share on social media, turn the most important scenes into captioned GIFs. Social media users find these particularly easy to consume and share.
They're Easy to Publish & Share
With most content, the biggest question is…Where should it be published to get the most attention? That's not much of a question with video content. For the time being, YouTube towers over everything else, and has all the tools you need to make sure your video reaches as many people as possible. Even if you're hosting your videos on your own site, you should put copies on your Youtube channel as well to take advantage of the massive audience and the power it will give to your video to show up on search engines.
They Make it Easy to Keep and Grow Audience
Another advantage having a standardized platform like YouTube is that it gives you an easy and free way to maintain and/or continue to grow an audience. Once anyone has liked your videos, they'll receive email notifications when a new one has been posted. It's an automatic mailing campaign that focuses on those who have already approved of your content. Even the best written content has trouble traveling far, but video content can quickly become viral. Furthermore, viewers also have the ability to subscribe to your video channel.
They Allow You to Play with Many Ideas & Formats
Videos can be created in many ways to be friendly to your budget, or to fit the needs of your season. For example, you don't need a camera team at first. You can test the waters by doing something as simple as adding a voice to a slide of images to create a video. That will only take a couple hours and very little technical expertise. Of course, the sky's the limit if you have the budget for a great video. You can play with formats like technical demonstrations, panel discussions, interviews and humor.
Update Your Content Strategy with Video
Video offers a lot of potential, so consider adding it to your content strategy today. With so many advantages, it's always a strong contender for the flagship of your content strategy.