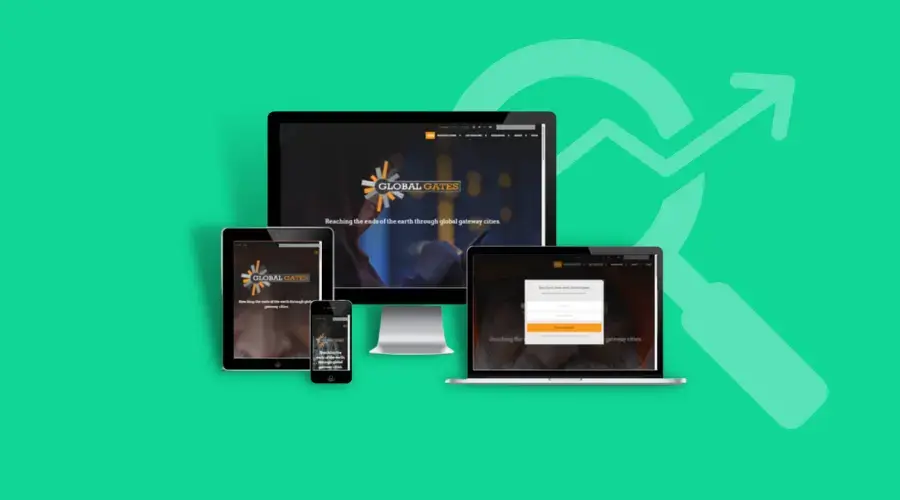 How This Non-Profit Increased Website Traffic by 105%
Posted Aug 20, 2021 | Updated 2 years ago
Project Summary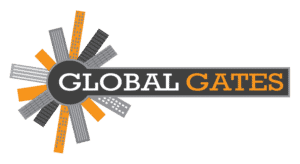 Frustrated with a quickly growing website that was beginning to burst at the seams, Global Gates approached us to rebuild their nearly 6-year-old website.
Within just 6 months after launch, they saw over 105% increase in new user traffic!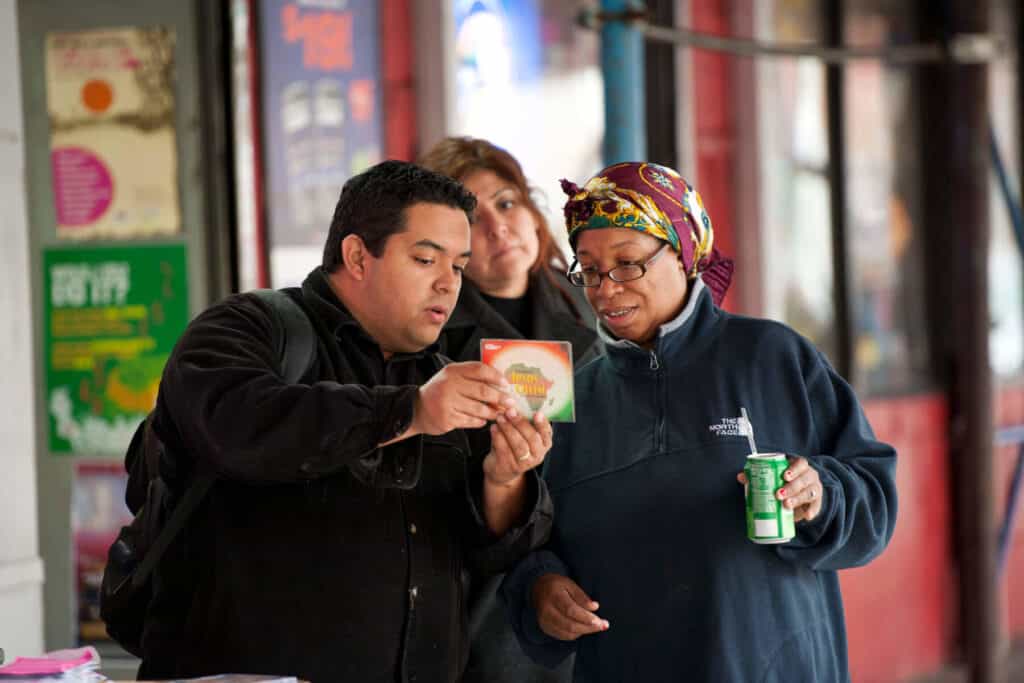 Background
Global Gates is a non-profit organization focused on starting churches among, and through, the unreached people groups of Metro New York and other Gateway Cities around the United States. Founded by Brad and Sara W. and Chris and Nichole Clayman in 2012, their vision and mission quickly expanded to include amazing supporters such as David Garrison.
Today, they inspire, catalyze, and facilitate mission work among unreached people groups in many global gateway cities in various countries.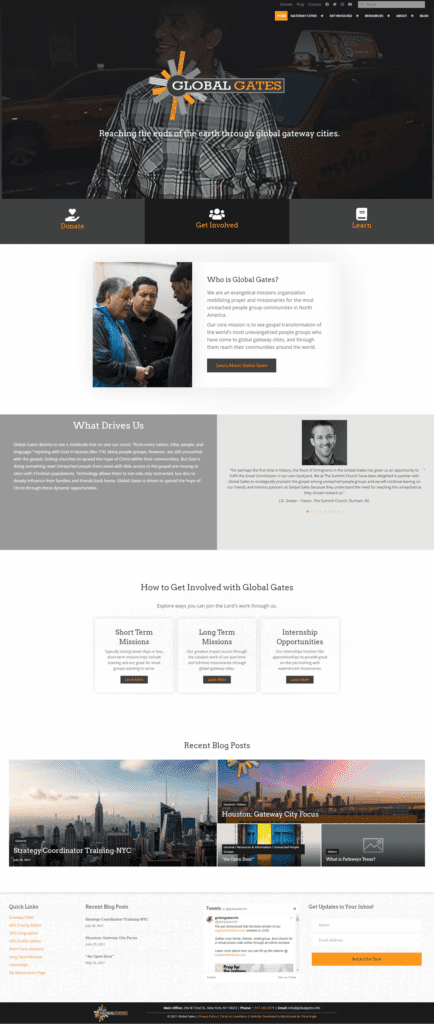 Opportunity / Challenge
Since developing Global Gate's initial website in 2015, the organization has seen tremendous growth which resulted in a website that was effective but beginning to show its age.
Their website structure had grown so much, that visitors and team members alike couldn't find the information they needed quickly, easily, or even at all in some situations.
The Solution & Strategy
In early 2021 we completed the brand new Global Gates website which began with an analysis of their existing content. This audit and analysis resulted in an entire restructure to better serve their various audiences. A large focus of this redesign/restructure was to bring more life and color to the website while using only images from the organization. In addition to expanding their Short-Term Missions, Long-Term Missions, and Internships sections to be more user friendly.
The Results
Just 6 months after launch Global Gates saw an increase in new user traffic of 106.52% when compared to the previous year. They also saw an increase in pages per session from 1.97 to 2.23 and, best of all, an increase in acquisitions from organic searches of 50.15%!