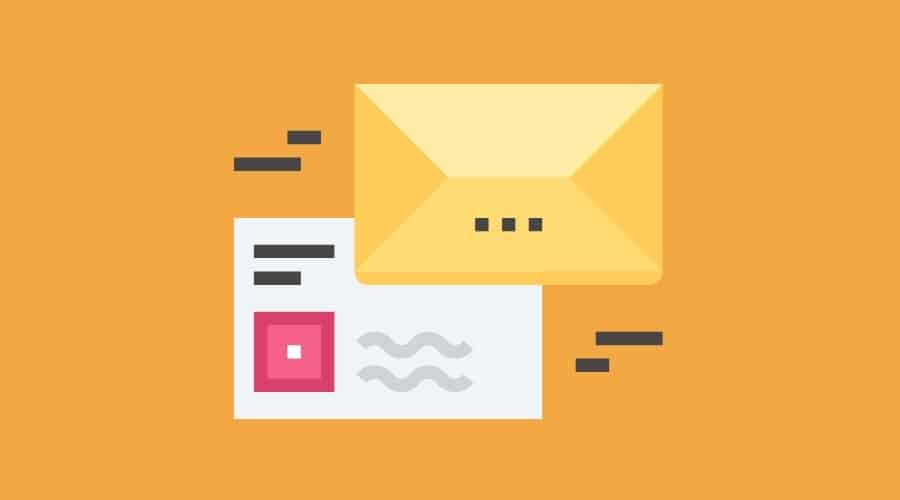 How to Successfully Mail Using EDDM
Posted Aug 18, 2020 | Updated 3 years ago
If you're a local Colorado Springs business looking for a different marketing strategy, there's a new spin on an old classic that you might not know about: Every Door Direct Mail, or EDDM for short. Designed to help businesses distribute promotions and advertisements to a targeted area, this U.S. Postal Service program allows businesses to have their mailer hand-delivered to every mailbox along chosen mail carrier routes. EDDM is a cost-effective alternative to traditional direct mail that allows you to saturate a market and promote to every household and/or business in a desired geography. Plus each mailpiece typically costs less than the price of a first-class stamp to send.
Benefits of EDDM
Traditional print media has evolved due to all the new marketing and advertising trends leaning more heavily to online platforms. This is understandable because one of the great benefits of online marketing for local businesses is that you can utilize demographics which narrow your focus resulting in more bang for your buck. EDDM lets you do the same thing, but with a physical mailing.
Major benefits of utilizing Every Door Direct Mail Campaigns
Reach customers at home. Get messages, sales and promotions directly into the hands of your target consumer.
No more mailing lists. Let the USPS do the work of creating precise lists to saturate specific areas, saving you the hassle and cost of generating your own.
Flexible size ranges. Choose from our diverse selection of size and finishing options that fit into the USPS's EDDM restrictions for virtually endless marketing possibilities
Creating Your EDDM Campaign
EDDM mailings can be as little as 200 pieces, which can be helpful if you want to target a very specific area. Or you can send up to 5,000 pieces a day if you're wanting to hit a whole neighborhood for instance.
To get the most return on investment in your EDDM marketing campaigns, it's best to focus your efforts on targeting people you know are more likely to be customers. For local Colorado Springs businesses, that means focusing on people who live and work close to your business location or match your target demographics.
Just like many online marketing campaigns you can use demographic data, based on census reports, like age range, average household size and household income. And you can do all of this before you ever spend anything by using USPS's free online EDDM tool.
Using the USPS online tool, you can…
See residential AND businesses — or — just residential
View percentage of an age group of each route
View average household size of each route
View average household income of each route
The best part of using EDDM is that you can pair it with your online marketing campaign to drive recipients to a sales page, case study, or even a free download. Overall it can help increase awareness of your brand, your products or services, your promotions and even events.
How EDDM Can Be Effective
You can be creative with what you mail out to local neighborhoods using EDDM but do note that your mail piece must be a flat piece and follow certain guidelines.
Combine smart branding with a good offer to use as a hook and you can really give yourself a leg up on your competition. One great example, as a case study, was in the aftermath of the 2016 hail storms in Colorado Springs. A few smart contractors, roofers, and car repair companies sent out a mail campaign to the affected areas advertising their services to people they knew would likely be shopping for such services.
If there is an event, holiday, or something that will make people in the mindset to seek out a business like yours, you can quickly use EDDM to put yourself in their minds as the business to go to.
Popular Uses & Ideas
Retail
Restaurants
Auto Dealerships
Business Services
Medical Professionals
Dry Cleaners
Contractors and Home Services
Attorneys
Realtors
Political Campaigns
Health & Beauty
Product Promotions
Sales Flyers
Information Bulletins
Want to know if Every Door Direct Mail (EDDM) is right for your business? Give us a call at 719-591-0790 and let's talk. 
Third Angle is a local Colorado Springs marketing and printing company that can help with all your marketing, web, print and mail needs.

This post was originally posted on 11/23/2016 and has been updated for freshness and relevance.