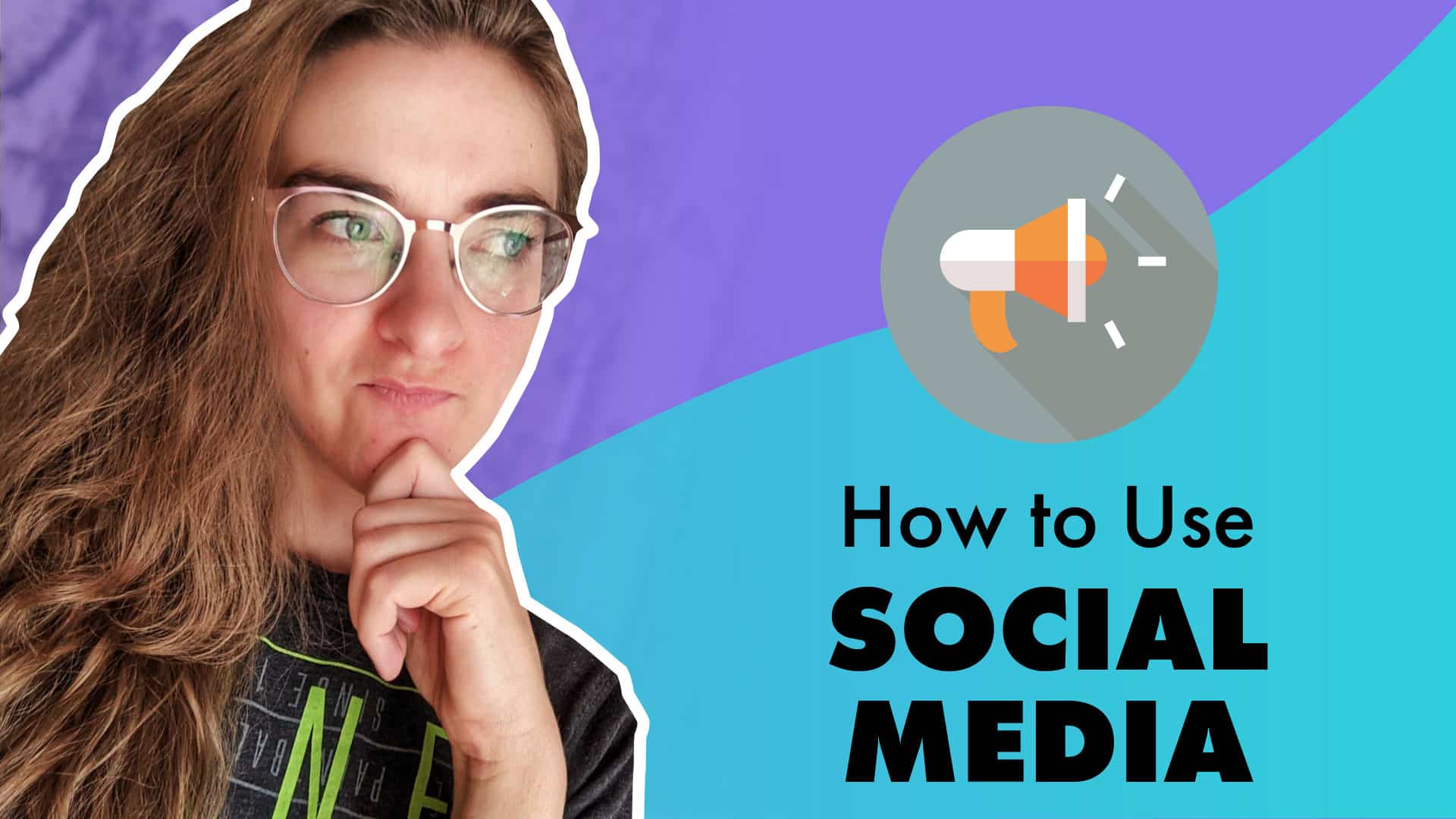 MM: How to Use Social Media for Your Business
Posted Oct 13, 2020 | Updated 3 years ago
Transcript
Your business doesn't have to be on all, let alone, any social media platforms. There, I said it. Ah, that felt good.
But it's good practice to engage with your audience and that is where social media is helpful. It's a great way to get fast, honest, feedback on all sorts of topics surrounding your business. From celebrating a win to testing out new product ideas, social media can provide a level of transparency into your business.
Okay, so which ones should I be on then? … Short answer: It depends. The best way to determine which ones are best is to figure out where your target audience is now. And you can do this by asking them directly, looking at demographic reports, or both — which is best. Oh, and don't overthink it. If you just don't 'get' a certain platform, don't use it. Focus your efforts by starting small because they all take different levels of time and energy which, if done poorly, could reflect poorly on your business.
Long story short, educate yourself before using social media and don't get pressured into using one just because your niece insists it's the only way to 'stay relevant'.
Curious on which platform you should be on? Check out the information and helpful links below or you can always reach out, I'm here to help.
I'm Sarah from Third Angle with your Marketing Minute.
---
SproutSocial recently released a comprehensive Demographics Report that includes information for Facebook, Instagram, Twitter, LinkedIn, Pinterest, Snapchat, and YouTube.
The breakdown of demographics by age for each platform:
FACEBOOK
51% of 13–17 year olds use Facebook
76% of 18–24 year olds use Facebook
84% of 25–30 year olds use Facebook
79% of 30–49 year olds use Facebook
68% of 50–64 year olds use Facebook
46% of 65+ year olds use Facebook
INSTAGRAM
75% of 18–24 year olds use Instagram
57% of 25–30 year olds use Instagram
47% of 30–49 year olds use Instagram
23% of 50–64 year olds use Instagram
8% of 65+ year olds use Instagram
TWITTER
44% of 18–24 year olds use Twitter
31% of 25–30 year olds use Twitter
26% of 30–49 year olds use Twitter
17% of 50–64 year olds use Twitter
7% of 65+ year olds use Twitter
LINKEDIN
17% of 18–24 year olds use LinkedIn
44% of 25–30 year olds use LinkedIn
37% of 30–49 year olds use LinkedIn
24% of 50–64 year olds use LinkedIn
11% of 65+ year olds use LinkedIn
PINTEREST
38% of 18–24 year olds use Pinterest
28% of 25–30 year olds use Pinterest
35% of 30–49 year olds use Pinterest
27% of 50–64 year olds use Pinterest
15% of 65+ year olds use Pinterest
SNAPCHAT
73% of 18–24 year olds use Snapchat
47% of 25–30 year olds use Snapchat
25% of 30–49 year olds use Snapchat
9% of 50–64 year olds use Snapchat
3% of 65+ year olds use Snapchat
YOUTUBE
90% of 18–24 year olds use YouTube
93% of 25–30 year olds use YouTube
87% of 30–49 year olds use YouTube
70% of 50–64 year olds use YouTube
38% of 65+ year olds use YouTube