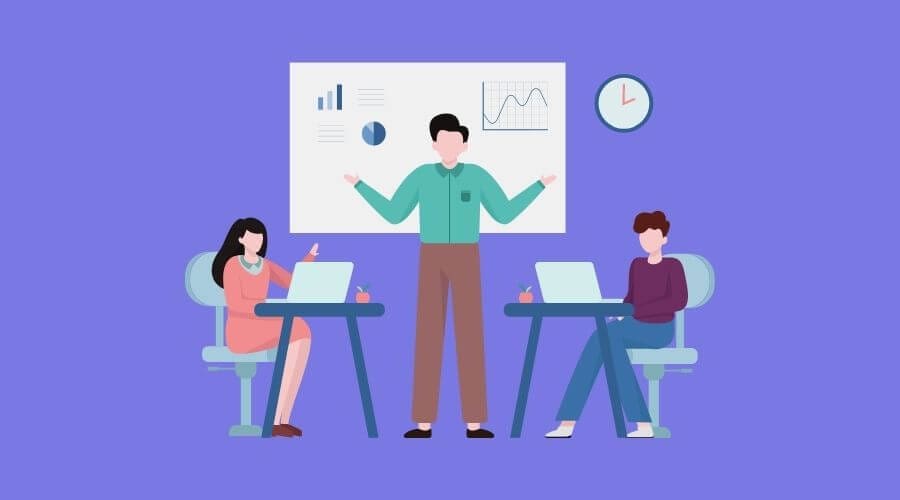 How to Have a Successful Small Business Marketing Campaign
Posted Mar 23, 2021 | Updated 3 years ago
There you are, working hard to grow your business, but instead of seeing wild success you end up feeling like you're just tossing all that cash out the window.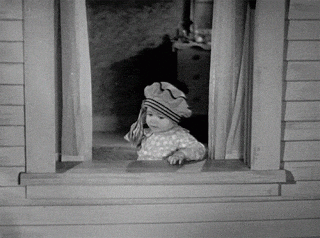 This never feels good… like ever.
Marketing advice and information is so readily available now that, while businesses make a valiant effort, a lot of what is retained is misinterpreted or just plain wrong. This prompts businesses to create endless social media profiles, start forgotten blogs, create annoying emails, and various other "must do's" just to keep up with the (supposed) competition.
But, seriously, before galavanting off like a wild horse, did the anyone think to ask "what is my competition actually doing… well?" Are they actually on Tik Tok, writing blogs and sending 4 emails out a day? Probably not.
Nor does it mean you should do it. While a well developed marketing plan and campaign can churn out wild success, that doesn't come from throwing things together and hoping it all works out.
This is not how marketing should be done. If your message has not been crafted to stick, it won't. So here how to create a successful marketing campaign in 6 simple steps.
Know your target audience – What specific problem can you solve for them?

Set SMART goals – so you know what and how to measure your success
Create a budget – Beyond dollars and cents, remember to include how much time will be required.

Set a timeline – and don't forget to add tasks that happen before and after your campaign.
Track Progress – If you are not sure what to track, just track it. You can decide if you don't need it later.

Review & Evaluate – When the campaign is over, review what went well, what didn't and how to improve upon everything for an even more successful round 2.
Step 1) Know your target audience
First thing's first, you need to know your target audience. Who is your product/service for? Knowing about the habits, worldviews, likes, and dislikes of clients or customers you already serve (or those that you would like to draw in) will guide the strategies used to implement your marketing campaign.
If you have several types of customers, then focus on those relevant only to the campaign you have in mind. You cannot be all things to all people.
Let's use Big Woof Dog Food Co. (a fictional company)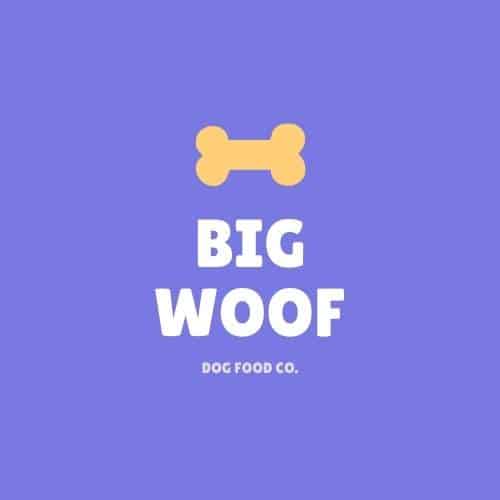 Product/Service: Premium Dog Food
Existing Customer Profile:

suburban families with dogs
see dog as family member
enjoys an active lifestyle
frequents dog parks
very engaged in community
Step 2) Set SMART goals

Most of us can relate to both Dilbert and his boss in this comic strip. Unspoken expectations loom and leave a fog over our workspaces. The way to successful campaigns is to make specific, measurable, achievable, results focused, and time bound goals that will be upheld through the implementation stage.
Here are two example SMART goals:
Goal #1
"By May of 2022 we will have increased revenue from dog food sales by 130% by running a promotional ad to families with dogs who currently do not purchase dog food from us so that our other dog care product sales will increase."
Target: Increase dog food sales by 130%
Deadline: May 2022
Method: promotional ads at the dog park
Audience: families with dogs who are non-existing customers
Goal #2
"By hiring a social media specialist to create and share engaging content related to our services on our social media, we will have increased our conversion rates from Facebook by 250% by December of 2022 so that we continue to generate to leads and convert new customers."
Target: Increase post engagement by 250%
Deadline: Dec 2022
Method: hiring a social media specialist to create and share engaging content related to our services
Audience: existing customers
---
S is for…Specific
Take 30 seconds, grab a scratch sheet of paper, and write down the first three marketing goals that come to mind. Did you do it? This is important! What are those top three goals for your business?
Now that you have them written down, let's compare notes. Are your goals similar to any of the following?
Increase revenue.
Make more sales.
Get more referrals.
Increase conversion rates.
Decrease expenses.
Your goals need to be specific, feasible, and transparent to new hires and current employees. Outline the what, how, when and why of each.
With goals that are specific in this way, employees are able to understand the primary objective, the tactic to achieve the objective, by when the results will be evaluated, and why it is important to do this.
M is for… Measurable
Develop a start date and communicate this deadline to all involved so that there is accountability.In the examples above, the goals will be analyzed in "May of 2018" and "December of 2018." It is okay to set your goals out into the future. If you try to get everything done right away, you will get sucked into the trap that a lot of small business owners get sucked into – burnout.
Give your goals time to be properly implemented. Take into consideration your business's current staffing and seasonal ebbs and flows.
A is for… Achievable
We love using white boards because they are dynamic and can be color coded as you are brainstorming these SMART goals.Make them specific and measurable, and refine them until they are achievable for your business in its current state.
How do you know if your goal is achievable? Great question.
Comb through the data from past months or past years of your business. Look at the trend lines and operate assuming those trend lines will continue in the same direction – unless you do something to change its trajectory.
Take the outcome your trend line would produce if nothing changed and add to that number what you anticipate being able to influence by implementing your SMART goal. Achievable goals will motivate employees and boost morale when they are achieved. Impossible goals will dampen spirits and demotivate employees.
R is for… Results focused
Your goals need to measure the outcome and not just be a mindless to do list. Kudos to you if you DO have specific activities supporting each goal, because that means you are working towards your goal.
Just be sure that you understand the result you are shooting for. If you are engaging on social media, are you just posting and interacting with customers because society says your small business "has to," or are you sending out specific posts and communication to actually drive new leads and convert more traffic?
Busy work does just what it sounds like; it keep you busy and it takes work, but there is a smarter way to run your business.
Yes, marketing activities are going to change and should change as different tactics are discovered, different customers needs are being met, and as the business adapts to the marketplace. As long as your goals are not anchored to your activities, but are anchored to your desired results, your marketing plan will be sustainable.
Timely
Setting a specific deadline and writing it on the calendar will give you
a time limit to accomplish this goal
a way to plan incentives for your employees when those goals are achieved
the ability to keep moving forward with new goals once the time has passed
Step 3) Allocate a budget
There are a lot of ways to do "free" marketing, but are those ways helping you achieve your goals, or are they just boosting your ego to say you are doing X, Y, and Z for marketing?
Like any other aspect of your business, you need to invest in your marketing efforts. But before you spend money on any services or products, ask yourself the following: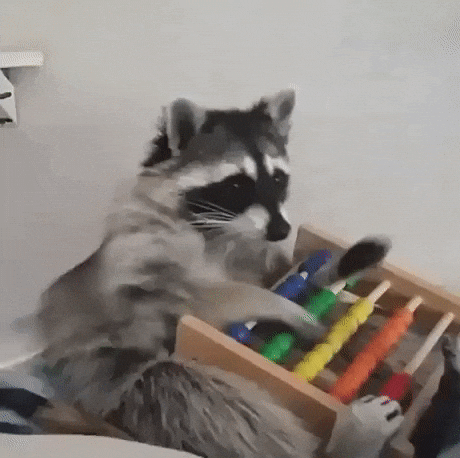 Is this the best way to reach MY target audience?
Does this method utilize the strengths of my business and my employees?
What else would need to be done internally to make this form of marketing successful?
So how much should you spend? 7-8% of your revenue.
If your annual revenue is $489,000, then your annual marketing spend should be between $36,000 and $37,000; your monthly spend should be about $3,000.
Do you want to know the best part? If one of your goals is to increase your revenue, each year that you achieve that goal, you will be able to spend more on marketing and achieve subsequent goals as your business grows over the years!
Step 4) Develop a timeline
You've probably heard it said before the failing to plan is planning to fail. This is why developing a timeline is crucial to the success of your SMART goals.
To implement your goal like a pro, consider making the subtasks of your goal SMART as well. Take each activity that supports your goal, answer the "what," "how," "when," and "why" and set a due date.
This will keep the team from scrambling at the last minute to punt for anything resembling objective activities to support the goal. The one delegating the subtasks and those who are delegated to will be on the same page.
At the very end of your timeline should be planning the incentive that you are giving employees for their hard work to achieve this goal.
Step 5) Track Progress
You've made SMART goals. You've set a budget and recruited a team that is ready to knock it out of the park. Each subtask and activity has been clearly defined and delegated. Deadlines have been set for the overarching campaign and the individual subtasks.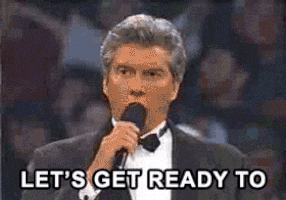 Now, it's game time.
Communication becomes crucial while you carry out your campaign that should be streamlined and aligned with each team member's strengths. If the majority of your team is mobile, trying to communicate in person is not going to be as effective as having a digital procedure.
Check-in meetings will be an important tool to keep everyone on focus, on time, and in line with the rest of the campaign's moving pieces.
Keep in mind, however, having an endless stream of meetings to talk about what you are wanting to do, or going to do is not productive. Meetings should be only as long as they have to be Have an agenda determined beforehand, ban tangents (kindly), discuss the highlights and answer questions, and then the meeting should be dismissed.
By only meeting when necessary your team will have the valuable time to actually implement the activities and subtasks of the campaign. Here is a great video by David Grady on how to avoid getting stuck in bad meetings.
6) Rinse and repeat
After the dust has settled and the results are in, celebrate any kind of accomplishment achieved. Even if you only increased revenue of dog food by 123%, not the full 130%, give your employees a toned down version of the incentive they would have received otherwise. This will keep them motivated to strive for the next goal you set.
Then you need to evaluate what went well and what went poorly. Why did your team achieve the goal or why not? Did you foresee each obstacle and plan accordingly to overcome them, or was there something unforeseen that impeded your success? Were the proper strengths of your team utilized? How did each activity perform to support the overall goal?
Allocating devoted time to answer questions related to the campaign's specific goal and determine what changes need to be implemented will be the catalyst to success for future SMART goals.
Ensuring your goals are results focused will drive your campaign forward. Don't reinvent the wheel every time. Make the necessary adjustments and give it another go before scrapping the campaign entirely.
Now let's circle back to the earlier section about having results focused goals. After having evaluated the success and shortcomings of the campaign, you can give your tactics a tune up. What does this mean?
Well, there you have it. If you feel overwhelmed by this process, take a deep breath and start eating the elephant one bite at a time. Being a small business owner is not easy, and establishing small business marketing campaigns may feel out of your grasp, but it can be easier if you follow these steps to understand your target audience, set SMART goals, allocate a budget, develop a timeline, and implement like a pro.
If you need some brains to help you strategize your campaign, we have several you can borrow.