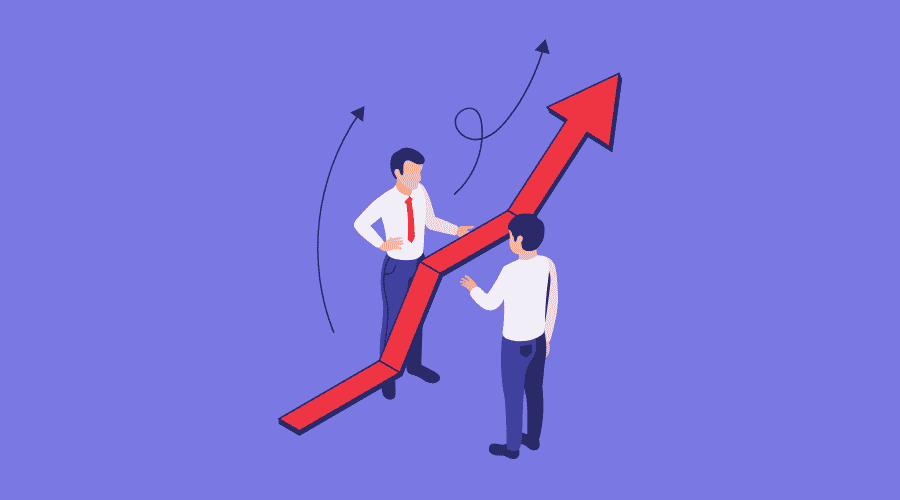 The Best Growth Opportunity for Business is Not the Next New Fad
Posted Jul 3, 2018 | Updated 5 years ago
There is hidden growth potential in your business. In every business, there is this potential – no matter how big or small.
Fortunately, it's not about getting on the next greatest lead generation bandwagon or social media platform. *phew*
---
There's a simpler way to increase business growth.
---
And yet, it seems that day in and day out businesses must be working to generate more leads to fill the void left by customers that leave on top of striving for scalability through new customers.
Is it just me, or does that make you feel like a hamster on his training wheel?
We are working, working, working, but are we growing business or just maintaining it?
Look at what you've got.
In the digital age where businesses are fighting to get consumer's attention for even just 5 short seconds, unlocking your business's growth potential comes down to looking at what you've already got. It is not about looking for new customers, but about creating new value for your current customer pool.
Why existing customers matter:
Better Conversion Rates
Trust and confidence have already been established between you and your current customers, so new services you offer can experience higher conversion rates.
Reduced Marketing Costs
Gain valuable feedback from customers before implementing broad promotion efforts. See how they value the new service and what secondary problems it helps them solve.
Increased Profits
Use the dialogue you have from loyal customers to adjust the terms and provisions of your new service to better accommodate their buying process and decision making.
There are a finite number of potential customers to service in your entire industry. Eventually the flow of new customers will run out – or slow down enough to cause big problems. Within your business model, make it a priority to avoid the need for continual lead generation and sales deals to keep you afloat. Recurring revenue from current customers and new service offerings will be the foundation for business growth.
The key to converting the hamster wheel into a path to business growth lies in focusing on your current customers. Your best growth opportunity IS your customers.
There are 2 primary tactics for harnessing this growth potential.
Increase customer loyalty.
Solve more problems.
1. Increase customer loyalty.
Begin to address ways your business can increase customer lifetime value. Start by evaluating the Customer Acquisition Cost (CAC) – how much it costs to get one new customer – and comparing that to your customer's lifetime value (CLV). Both of these are monetary values to use in decision making as you address ways for building customer loyalty.
Increasing customer loyalty is a means to an end. You don't want to abstractly "know" that your customers are loyal. You want to increase their loyalty and tangibly increase Customer Lifetime Value (CLV). Loyal customers stay customers longer.
Improve customer service; make service to your customers a priority.
Reward their loyalty through small gifts and tokens of appreciation.
Collect feedback/suggestions (on how to serve customer better) and implement changes in response.
Offer conveniences by streamlining processes to make things easier for your customers.
Don't just ask for money; reciprocity happens when there is already value added into the relationship.
What does it cost you to keep your current customers coming back to you? Is it a small thank you gift when they first come to you? Is it a business anniversary gift to recognize their loyalty to you over the years? If it costs you $10 per year to send a personalized letter or small thank you gift to a customer, but their CLV is extended by 5 years and hundreds of dollars by doing so, there is a significantly higher ROI resulting from a simple gift.

And the positive effect does not end with that one customer. By building their loyalty, and increasing their CLV, the number of referrals they will send you increases. The exponential implications of this proactive and personalized $10 annual gift will drive business growth.

2. Solve more problems.
You are in business to solve your customer's problems with the solutions – products and services – that you are equipped to provide. To solve more problems, introduce new targeted services. Your customers love working with you because you solve problem A. It could be that you provide dog grooming services. They have such a good relationship with you that they tell you all about how their cats need a groomer as reliable as you (aka problem B). With problem B, it's that they don't have the time or resources to solve the problem themselves. If you are at a place where your business can develop or expand services to solve Problem B for them, you already have a loyal customer base that will be thrilled to pay you to solve more of their problems.

With your email lists, social media followings, and other internal marketing lists, you already have an avenue for communicating this solution and the value-added to warm leads who likely have a similar problem. This lowers the CAC for your new service and gets the ball rolling more effectively.
---
Capitalizing on opportunities to make your customers lives a little better, a little easier, and a little more blissful will propel the growth of your business.
---
Instead of focusing on the next new fad for marketing in attempt to real in new customers, divert your attention and efforts onto the customers you already serve. A little bit goes a long way in unlocking the growth potential of your business.