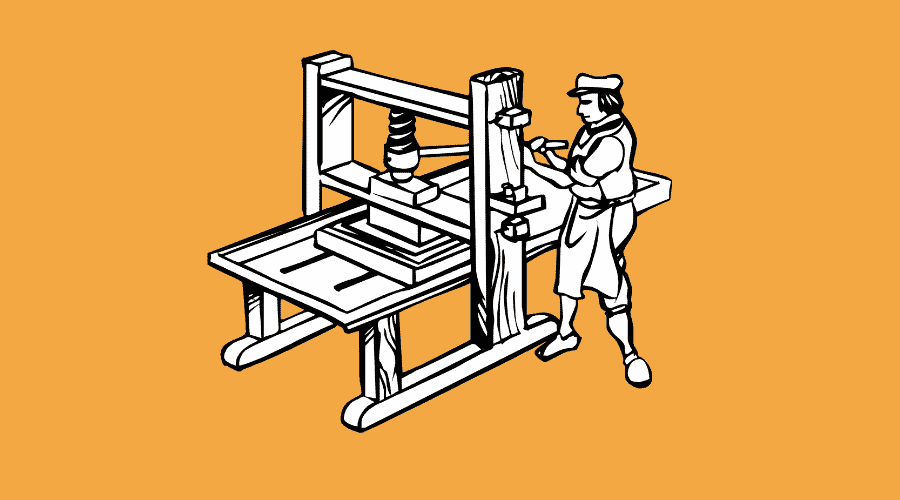 What Type of Paper Should I Use for My Print Campaign?
Posted Aug 4, 2017 | Updated 6 years ago
(This article originally appeared August 4, 2017 and was updated April 21, 2020)
If you're creating a marketing campaign to mail to your locally or nationally targeted customers and/or prospects, you should consider the type of paper you use. Depending on the type of marketing campaign you are planning and what your budget is, some varieties of paper will make more sense than others.
We wrote this quick guide to help you choose the best paper to suit your budget and your print marketing campaign.
---
For Brochures & Booklets
There are two questions you need to ask yourself if you're designing a booklet or brochure:
What exact form do you want it to maintain?
How sleek do you want the design to be?
In general we advise our clients to go with a slightly thicker and more glossy type of paper for the following reasons:
Thicker paper is more durable and it's easier to maintain the folded configuration of a brochure,
The more pages or number of folds in your booklet or brochure requires thinner paper to make sure they're not too bulky,
Glossy finishes look more sleek and allow for designs, graphics and text that look crisp and professional.
The general rule used to be that the thicker or glossier a paper was, the more expensive it was. That is no longer the case. Today glossy and thick paper stock is affordable for most budgets.
---
For Flyers & Posters
Posters and flyers can have a greater range of selection to choose from when compared to brochures and booklets because they do not have to worry as much about the bulk or durability of folds.
Since they typically are simpler pieces, they can also be less expensive to print and are best for businesses who might have a limited budget or want to have greater reach with the campaign.
So, when you are deciding on what type of paper to use, you should consider a few factors:
Posters and bigger sized pieces need a thicker paper so they aren't so floppy and prone to rips and tears,
Paper with glossy finishes are best for more design-heavy pieces that you want to look high quality,
Whether the nature of your business or brand lends itself more to durability and reliability, to aesthetics and luxury, or something else.
As an example of the third point, if your business is a non-profit then using paper that looks high quality and expensive might send the wrong message. Alternatively, if your business is a high end beauty salon then having great quality images of your style and your work sends exactly the right message you want.
---
For Business Cards & Postcards
Business cards or postcards are a bit of a different game than the poster and flyer mentioned above. When it comes to picking the right type of paper for them, here are some guidelines:
Choose a paper that is thick such as cardstock paper that is on the higher end of weight and thickness for greater durability,
Decide whether or not you want to be able to write on your business cards or postcards. Some glossy finishes will not the ability to write on the car,
Determine early on if your postcard will need to be mailed and the quantity because this will be a determinant of the paper chosen.
The good thing about postcards is that they tend to be simpler than flyers or brochures, with less text or design elements making them a great option for a business event invitation or to raise awareness of a special sale.
---
No matter what you're looking to print, there are choices to make. Some will be easier and obvious choices. Others may require a little more thought and possibly a mock up to make sure the right paper is chosen for the job.
We're here to help when you're looking for local printing companies. We understand the differences between offset and digital printing and the strengths and weaknesses of both. We've been doing this since 1999 and we understand how using the right paper for your marketing campaign can make all the difference in your results.
Give us a call at 719-591-0790 when you need a print shop Colorado Springs.
Contact Us With You Next Print Project