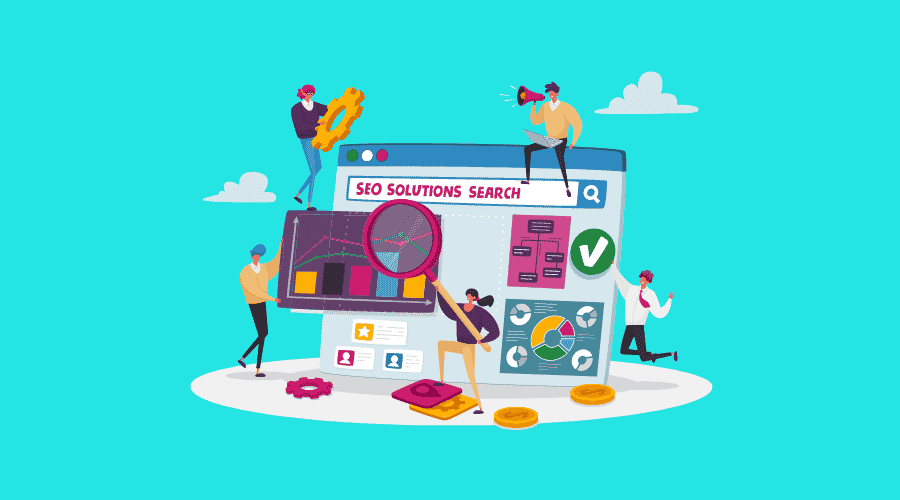 Ultimate Guide to Getting SEO Right: 5 Areas to Evaluate Today
Posted Jul 14, 2015 | Updated 8 years ago
Search engine optimization is a key strategy for many businesses. When you get it right, the opportunities to drive traffic to your site are immense. However, the rewards of SEO do not come easily, and many businesses can get lost in the complexities of SEO strategy.
5 Key Areas to Simplify and Improve Your SEO Strategy
Evaluate these 5 key areas of your website, and you will be well on your way to higher search engine rankings.
1. Ensure that Your Website Content Gives Value and Provides Quality
The first place to start in your SEO strategy is the written content on the pages of your website itself.
Google's search ranking algorithms are designed to encourage content that gives value to its users. In this light, when devising your content marketing strategy, it's important to remember that you are serving Google's searchers, rather than Google itself.
From that perspective, creating quality content that benefits readers is absolutely essential to ensure a long-term, sound SEO strategy. In order to do so, ensure that you execute a content marketing strategy that focuses on creating quality content, such as blogs and articles, to your target audience.
But how do you ensure that your content is "good quality"?
How Can I Have Some Element of Guarantee that I'm Creating "Quality Content"?
There is no exact science or one-size-fits-all guide to the perfect blog or article. Crucially, the quality of your content is determined by your reader, so it's important to work backwards and start to devise content with your specific target market in mind. However, there are certain steps that you can take to remove the guesswork from creating quality content.
Always Make Sure Your Content Clearly Answers the Question Your Readers Are Asking
There are no two ways about it. Google makes it very clear: it is in the business of finding answers for searchers as fast as they can. But not just any answer, Google wants to provide the most informative, the most accurate and the most relevant.
The first area to focus on, therefore, when writing excellent content, is to ensure that your content accurately and effectively answers the questions of your readers. With this focus, you are guaranteed to steer your content in the right direction.
2. Meta Is A Key Building Block for SEO
Word Stream explain that meta data, such as meta descriptions, meta tags or meta keywords make up a key building block to your all-round SEO strategy. Search engines use meta information to identify the relevancy of your content to certain keywords. This means that meta data can, if written effectively, directly impact your search engine rankings.
What Really Is Meta?
Think of meta data like the packaging of a product. Your prospective customers only know whether or not there is popcorn inside the packet if the word "popcorn" is clearly stated. Customers then know to buy the packet, to look inside, and then they find the snack they were looking for.
Meta is the packaging of your blog or content. It goes inside the code, and can't be seen by the reader. However, search engines do see this packaging. They use it to identify whether or not that product, or blog, is relevant to what they want: i.e., whether it is relevant to specific search terms.
3. Build Strong Links that Demonstrate the Trust-worthiness of Your Content
It's clear and simple that Google rewards content that is of most value to its searchers. However, how Google assesses value for its readers is slightly more complex. Its algorithms are not simply able to review what is on the page to assess the quality of the content. Instead, in order to gain a more accurate picture as to whether content is to be trusted, it looks at what other sites place trust in that content. From there, link-building for SEO is born.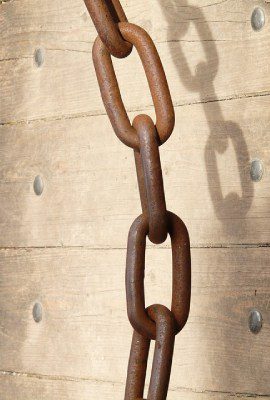 Kathryn Aragon writes for The Daily Egg explaining why links are so important for Google's search rankings. For Google, if others link to your content, this demonstrates a vote of confidence in the eyes of Google. Linking out to other quality websites shows that your content is information-rich and high quality.
However, Brian Dean of Backlinko warns that writing great content is not enough to build enough links to benefit your content marketing strategy and SEO. He suggests using what he has named the SkyScraper Technique. This involves intentionally and strategically reaching out to other bloggers and businesses, particularly influencers.
Reaching out is simply a way for you to let those people know that you have created content that their readers may find interesting. In such a way, you take control of building relationships online that benefit your strategy, but quality content and giving value to readers is still the key focus.
4. Execute a Sound Influencer Strategy and Increased Sharing by Improving Your Visibility
Another key component that makes up a rounded SEO strategy is sharing. Arthur Hilhorst of Social Media Today explains that the amount of shares that your content receives impacts your ranking. However, again, not every share is created equal.
Google will give greater reward to content that is shared by influencers.
The term "influencer" within the context of social media, usually refers to a person who has significant online influence within a certain industry. Influence can be measured by the amount of Twitter followers or likes that an entity has or by its reach when it publishes content. For this reason, it is worth considering how visible your content is to influencer circles. Increasing visibility means giving your content opportunities to be shared by the right people.
Identify the Key Influencers in Your Industry
Kevin Cain at Convince and Convert explains that you first need to identify who the key influencers are in your industry. So what makes a good influencer for your industry? Firstly, an influencers are defined as such due to their following. You will benefit by collaborating with influencers in your industry who already have a following of people in your target market.
However, don't just focus on the numbers. Joe Pulizzi, famous author of Content Marketing Institute, advises you to identify which key influencers are covering the market frequently. This means identifying who is frequently creating quality content around your industry's key trends, topics and keywords.
Create and Offer Quality Content that Benefits the Influencers You Have Identified
Scott Ludwig writes for Sky Word making the important point about the initial goal of a successful influencer strategy. He explains that, in order to succeed at an influencer strategy, you must first give value to the influencers with whom you want to collaborate. This means creating quality content that will give genuine value to those influencers. Work to build a professional, social relationship with those influencers before trying to get something out of the situation.
5. Harness the Power of Images in Your Content
There are two reasons why using images is important for your SEO strategy.
Images Increase Shares
Firstly, placing images on your social media posts and content increases the likelihood that the content will be shared. Jesse Mawhinney points out that Tweets with images receive 150% more retweets than those without them. Where Facebook is concerned, posts Elena Verlee reports that posts with photos receive 53% more likes than text-based posts without images. The result is that people engage with and share content that provides a visual element.
Optimize Your Images As Well As Your Content
Do you often share images such as quotes or infographics? We've seen how images receive more shares and engagement. This is also true for images that are the content themselves. However, remember that if you share images which have text inside, without supplementing text, you must make sure that search engine algorithms still recognize them as content.
Any keywords within an image will not be found by search engine crawlers. Therefore, ensure that any image or video that you publish as content also has accompanying text that is optimized.
Bonus Tip:
Make sure that your images are not so big that they negatively impact your webpage's load time. Load time of images matters for search engine rankings.
Simplify the Complexities of SEO and Focus on These 5 Key Areas
There are many factors that impact a website's search engine rankings and getting SEO right. However, evaluate these 5 key areas in light of the current SEO practices and requirements, and your website will be well on its way to efficient optimization.
---