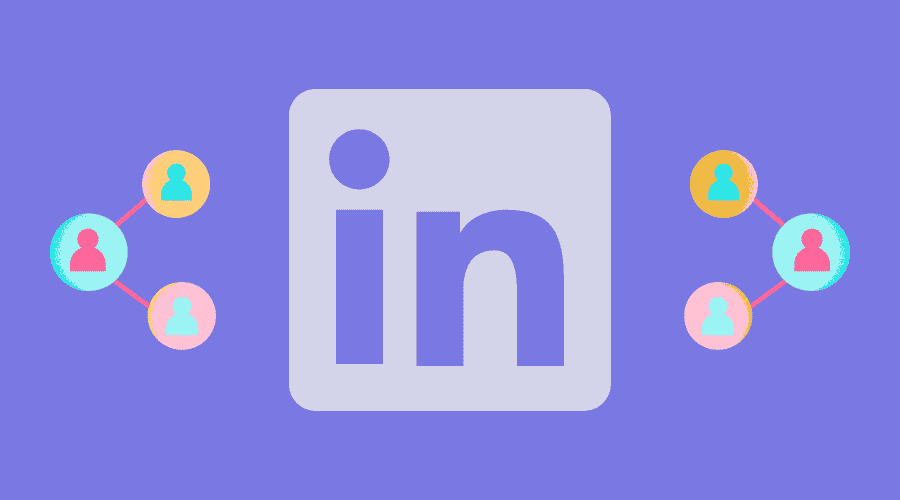 Posted Aug 4, 2022 | Updated 1 year ago
| Written By Atlas Foxx
What is LinkedIn?
LinkedIn is the most well known business to business (B2B) social media platform. If you are looking for a professional and accomplished audience, LinkedIn is for you.
(Note: LinkedIn can also be used for hiring new employees, but for this article we will be focusing on LinkedIn's capabilities as a social media platform.)
LinkedIn differs from business to consumer (B2C) platforms in that you're pitching you and your business to other business owners and C-level executives.
This means LinkedIn not only allows you to reach important consumers, it allows you to build your brand voice through influential networking. Consumers trust successful, important and influential individuals, and many of these people reside on LinkedIn.
LinkedIn has been home to professionals looking to network since 2003 and using it can be game changing. Hubspot says that LinkedIn is 227% more effective for lead generation than Facebook and Twitter. Whether you're B2B or B2C, this platform is well worth the investment, when taken advantage of correctly. 
How to take advantage of LinkedIn's algorithm
LinkedIn's website says that the LinkedIn algorithm narrows posts into three categories: spam, low quality, and high quality. So here's how the LinkedIn algorithm works:
Spam Category
This is where you don't want to be. Here's what to avoid:
Link-Spam (Using more than one link in a post).
Irrelevant Tagging or Tagging 6+ people.
Posting more than once in the span of three hours.
Using Spam or "Engagement" hashtags (follow, like, comment, like for like, etc).
Low Quality
While this category is better than spam, it's just slightly above. You'll achieve this category by avoiding the "Spam" points, but achieving the coveted high quality post is more important.
High Quality
There are a couple ways to identify your post as high quality:
Make your post easy to read.
Cover a broad amount of topics within your niche.
Use 3 or less hashtags per post.
Hashtags should be both general and niche specific.
Encourage engagement through question posts, polls and appropriate tagging.
Target appropriate and strong keywords.
Put outbound links (like to your website) in the comments on your post, not the post itself.
"The Post and Ghost"
Linkedin centers its algorithm heavily on engagement, in the first hour of a post being up, it is crucial to interact with your audience. Unlike some platforms where you can push 'post' and forget, LinkedIn practically requires babysitting. To see higher interaction and continued engagement, respond to commenters and people who share your post. When LinkedIn's algorithm sees this mass of interaction, it decides your post is worth an audience's time, and will push it out to a larger audience.
What to Post on LinkedIn
Know Your Audience
With any content marketing strategy, knowing your audience is the first step to success. Know what LinkedIn is used for. LinkedIn hosts 303 million users in the United States and 12% of those users are active at least once a day. That's 36 million people a day that you have the opportunity to reach. The demographic leans towards older users, with most users being between the ages of 36-55. Slightly under that is 26-35 year olds, which means LinkedIn is definitely not the place to market to a younger audience, like teenagers, or those just entering the workforce. 
The platform also skews very slightly towards men, but is more balanced than some other platforms such as twitter that houses more men, or pinterest which is dominated by women. These business men and women are often high middle class to upper class with salaries of 75,000+. Remember to keep all of this in mind when marketing on LinkedIn.
So You Know Who..Now What
Now that you know you're marketing to Business oriented individuals between the ages of 26-55, what's next? We recommend you consider what they like to see, read, and then.. create content about that.
LinkedIn doesn't have to be all business all the time, sometimes a lighthearted meme about your industry is effective, other times a full article about a complex issue is needed. The key to LinkedIn is to be relevant in your niche.
If you own a lawn care business, it's unlikely you would succeed on LinkedIn posting about politics or quantum physics. Instead, dive deep into your specialities and then let others know.
Did you just do the most amazing job on a piece of construction? Dive deeper into it, at this moment, you're the expert, and you should show yourself as such. People like to learn from the best-of-the-best and LinkedIn is a great place to get traction from simply sharing in-depth knowledge about your industry.
LinkedIn also favors niche posts. So drop the generalization and cater heavily to your specific niche, not only will you end up with a network of people in, or interested in, your industry but you'll be more likely to receive more interaction from people wanting to learn more about your specific service(s).
Getting Started on LinkedIn
Tips & Tricks
Now That you know about LinkedIn, Here's some summarized tips and tricks to help get you started:
Build Your Network: add connections and be active within the community.
Promote Your LinkedIn account: on your website, business cards or other platforms.
Post M-F during optimal times: 7-8am, 12pm, and 5-6pm.
Prioritize Niche Content: Don't be general, get into all the industry secrets.
Be Genuine: Your brand voice shouldn't sound sales pitch-y, be knowledgeable and build community.
Cultivate Engagement: Ask questions, create polls, humorous posts.
Prioritize: relevance and readability.
Conclusion
Now all there is that's left to do is begin. We hope this helped you learn how LinkedIn works and how to start your journey to becoming a LinkedIn sensation. Need more help with your social media?