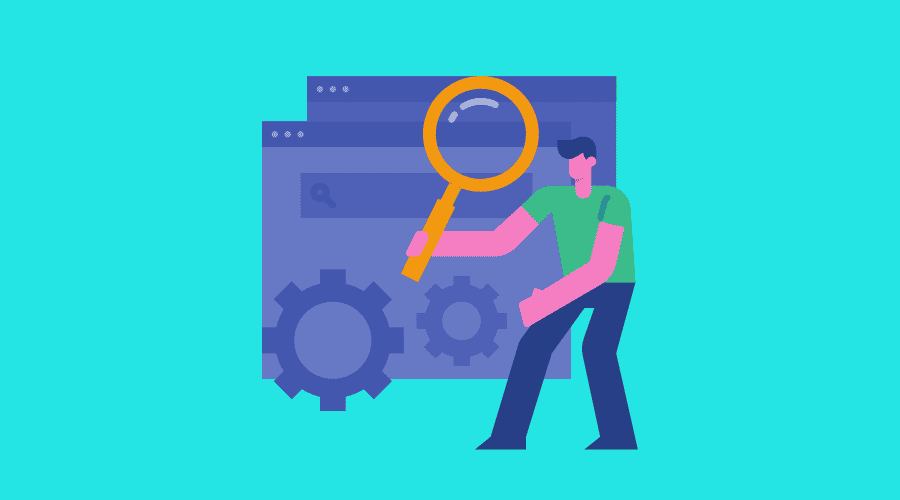 What is the Cost of SEO Services in 2018? (Part 1 of 2)
Posted Jul 16, 2018 | Updated 5 years ago
What is SEO?
First and foremost, let's discuss the key aspects of what search engine optimization is and why it matters.
SEO focuses on increasing organic visibility in non-paid search results in Google, Bing, and the like.
"SEO encompasses both the technical and creative elements required to improve rankings, drive traffic, and increase awareness in search engines." (Moz.com, The Beginner's Guide to SEO)
SEO makes website search engine friendly.
As a result of implementing SEO practices, user experiences are made better.
SEO puts your website on the map for searchers to find.
"Google drew a line in the sand and said, "NO, ranking in search is no longer just about shoving links where they don't belong and keyword stuffing your meta descriptions. Ranking will be about providing the highest quality content and experience to real-life users." — Christopher Ratcliff, Userzoom Tech writer.
There are many basic SEO tactics that you can start to research andimplement yourself.Search engine optimization experts will keep you on track with services that will prove valuable for you as well.
Below you will find a breakdown of what it could cost you to hire an expert or agency. In part 2 on this topic, I will outline what it could cost you to implement SEO in-house.
SEO Pricing:
How much does it cost for business seo services? Small businesses especially have the hardest time investing in all the bits and pieces required to develop a successful search engine optimization campaign.
A lot of the time, you will be able to work with an agency to develop a search engine optimization package that fits your specific needs. When working one-on-one with an agency in this way, you can expect pricing to be in these ranges:
SEO Audit Cost – $600 to $2,000
The cost of the SEO audit you want to purchase is reliant on
The depth that you are looking for in the analysis (thus the time it would take to compile the information)
The tools at the disposal of the expert you choose to work with
What the expert sets their hourly or project price point to be
An SEO audit is typically performed in 5 to 10 hours with a respectable hourly rate set at $75 to $150 per hour.
SEO Package Cost – $1,000 to $7,500
The pricing for an SEO package is so widely varied based on the provider, the client, and the tactics being used to achieve SEO. It's like when you go to buy toothpaste and there are 35 different options just for Colgate, not to mention all the other brands.
SEO Average Monthly Cost – $500 to $1500 per month
Again, the pricing for monthly SEO work is dependant on each variable from the client to the provider, depending on what the needs are and what services can be offered.
Keep in mind, it can take 6 to 12 months to see any significant changes in rankings even when SEO is being done and IS working. Search engine optimization is a longer term game – just like being physically fit. You don't see immediate change after 2 days of sweating at the gym, but by being consistent and dedicated to the change, the long term fruit of your labor will bloom.
Tips for How to Hire the Best SEO Expert for Your Business
It can be overwhelming to know which is best! It makes you wonder, will they all do basically the same thing at the end? There are some qualities you should look for when hiring an SEO expert or a marketing agency that does search engine optimization.
Some qualities that you should look for when choosing and SEO expert:
Adaptability: Because of the players in the game, the rules change regularly and you need an expert who is willing to adapt to those changes.
Marketing Savvy: Any expert you hire within the broad scope of marketing becomes an advocate for your business. Do they ask you questions about who you are and why you do what you do? If their focus is on determining the best value to serve your needs, you will have a more authentic SEO partner.
Well-rounded Implementation: There are 3 levels of SEO: technical, on-page, and off-page optimizations. Will the expert work with you on all of the above to achieve well-rounded results?
Openness to Report: Your expert should use transparent communication to help you understand what they are doing and why it's beneficial to you. Without clear communication of the results, how can you know that they are doing their job?
And there are some big things to watch for and AVOID like the plague, especially with "experts" who have very budget friendly (aka cheap) price tags:
"One Size Fits All": Are they stuck with ONE method for achieving results? If so, it would be wise to wonder if they are staying up to date on industry changes and SEO news.
Quick Transaction Mindset: If the focus is on their services and not your needs, it is more likely that they just want your money.
"Vanity Metrics" Reporting: Do you know what the bottom line value for your business is after reading a report from this expert? If you can't see the value for your business dollars spent, stop spending them.
Hard to Get a Hold of: No one likes playing phone tag. Big companies that do SEO through online forms and email confirmations can be helpful, but it's hard to know where your business stands in line, what's getting done, and who's in charge anyways?
The bottom line for hiring a reputable SEO expert depends on what you needs and who you feel is most trustworthy and beneficial for your business to work with.
When it comes to SEO, you can work to rank as high as you invest to – whether that be with time spent for self education and implementation or by outsourcing the SEO work.
How much would it cost to do SEO myself?
Are you interested in receiving part 2 of this blog series on the cost of SEO in 2018? You will gain insight about what it might cost to do SEO in-house.
Subscribe the the Sanity Saver Email Newsletter and get answers to the marketing questions that keep you up at night.
(We hate spam and respect your privacy. We will only email you the Sanity Saver twice per month and will NEVER sell your information.)