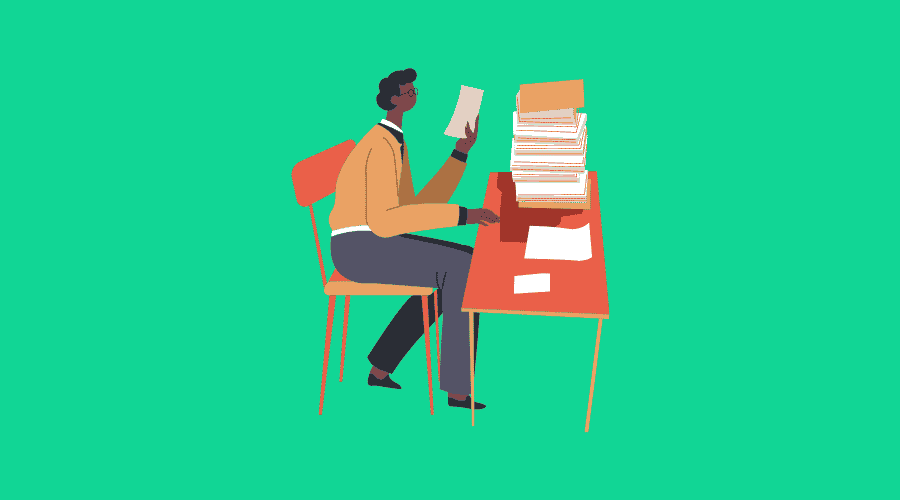 Why Great Content Is Super Important
Posted Oct 10, 2016 | Updated 7 years ago
Sure, your website needs to look great. Yes, you even need to use the right keywords.
But what you have written on your site is just as important as the functionality.
All too often, we have seen companies ignore the importance of customer-focused content. Instead, they are focused on their products and services without worrying about how they can help the reader.
Great content starts with understanding your target audience.
It should speak to them, flow well, and drive them to take action.
You cannot expect a high conversion rate if you don't have great content – and you sure can't expect search engines to rank your site highly either.
Google Demands High-Quality Content
Today's search engines are smarter. No longer do they care about how many keywords you have strategically placed in your content.
While keywords matter, search engines want valuable content. In fact, Google's own Search Console Help discusses creating useful content.
They state that your goal with any website is to build the best possible experience for your audience. That includes creating high-quality, original content. If your site is useful and unique, you'll rank well.
Google also highlights what will turn visitors away and lower your score. Things like errors, broken links, grammar or spelling mistakes, excessive advertisements or spam will certainly hinder your SERPs.
7 Elements To Keep In Mind When Creating Great Content
You don't have to be Emily Dickinson when creating content, but you do need to have certain elements present in your copy if you want it to make an impact.
Know Your Target Audience Before You Type The First Word
According to Eddie Shleyner at HubSpot, the most effective way to bait customers is to know what they like. You need to adjust your content and technique depending on the type of customer you're seeking and the reaction you want from them.
You need to study your target audience before you write any content. That means understanding their problems, and more specifically, how you can solve them.
But, it's not about you here. Instead, you're focusing on what your target audience wants from you or expects from your products.
How To Target The Right Person In Your Content
Isolate your target's problems.
Answer questions about their background.
Think of their challenges and goals.
Think of how your products or services meet those problems and goals.
---
Employ An Original Strategy
You already know that Google demands high-quality, original content.
But, original also means originality. That means your ideas within your content, your approach, and even your style should all be unique to your brand.
You shouldn't mirror the competition, according to Neil Patel. Instead, you should be looking for ways to create a lot of content without rehashing the same ideas over and over.
That means thinking outside of the box, getting more in-depth, and not just scratching the surface. According to Kissmetrics, if you don't have useful content to share, don't share it.
Ideas For Creating Original Content
Take your reader's problem and start going in-depth. Tackle their issues head-on and break them apart one by one.
Use statistics and research information to back any claim.
Focus on just one problem at a time for each piece of content.
Don't discuss minor details; instead, dive in deep and get to the root of the problem.
---
Remember Headlines Matter
While the core of your content is important, your headlines are what ultimately will drive readers to your site to read the content you've written.
You could have a fantastic copy just begging to be read, but a weak headline is all it takes to squash it.
Copyblogger shows that 80 percent of readers will read the headlines first, but only 20 percent will read the rest of your content. That means you need a provocative headline that catches a reader's attention and makes them click through.
Elements Of Great Headlines
Concise and to the point.
Be specific as possible with your headline.
Use numbers when offering tips or points.
Use powerful adjectives that create an emotional response.
Imply the takeaway if a reader continues to read on.
Create a sense of urgency in the headline.
Make it relatable to the reader's problem.
---
Provide A Solution And Follow Through
When you write content that is tailored to your audience, you are primarily identifying their problems and then offering a solution.
If you promise a solution in your introduction, you better follow through.
Your content needs to build up the anticipation, but also deliver what is promised. Readers will not take action if they walk away unsatisfied.
It is okay to create a sense of curiosity, according to Kissmetrics, but you need to still deliver a set of answers to the reader by the end of your copy. Ultimately, you're providing them with knowledge, and that is what today's reader craves.
Also, you want to provide answers as quickly as possible. So, remove the fluff and make sure that your copy is tight, concise, and to the point. You can indeed write long copy, but only if it keeps the reader curious and continuing on. Boring drivel won't keep a reader engaged in a 3,000-word landing page.
---
Make The Reader Feel Special
When a reader clicks through to your website and reads your content, they should feel special.
Even if you are attempting to attract hundreds of new customers, the reader should feel as though you're speaking to only them.
This is known as exploiting the psychology of exclusivity, according to Eddie Shleyner at HubSpot. It makes the reader feel isolated and important to you.
Tips For Making The Reader Feel Exclusive
Speak in the second person.
Boost their self-esteem.
Make purchases or signing up seem like a privilege that the reader is being invited to enjoy.
Create a frenzy over your product.
Create a desire by making it seem as though only a few are invited.
---
Be Accurate Above All Else
While you are citing information on your site, do not forget the importance of accuracy – especially when sourcing.
You can back up claims by quoting a valuable resource, but make sure that resource has authority on the web too. Never link or cite sources that have a poor domain authority score (anything below 50 preferably). According to Julie Joyce at Search Engine Watch, an authoritative site is one that has quality content, a high domain authority score, uses quality SEO practices, and links to other reliable sites in the industry.
Accuracy with your sources will build trust with your readers. It shows that you can verify statistics and information you state on your site.
Tips For Improving Accuracy With Links
Only link to a trusted and authoritative site.
The more you link and back up, the more accurate your content will be.
Link to other sources so that search engines can figure out what your content is about – which will help search engines categorize your site better too.
---
Create Engaging Content
An audience that is engaged is one that hangs on every word you type.
They want to continue reading on, and they want to see how your content finishes out.
To make an audience engaged, you need excellent content. This is done by:
Leaving your readers with questions. This makes the reader reflect back on what you wrote.
Have a promising introduction that gives the reader a solid impression about your content.
Start with a story and make the content seem more personalized.
End your copy with thought-provoking questions –s and an issue that entices readers to comment.
Tell users why they should be interested in what you are going to discuss in your content.
Focus on the features for the user; not the benefits of your products.
Quality Content Is Part Of A High-Ranking SEO Strategy
When it comes to getting your website in front of the right audience, you need to implement an SEO strategy that focuses on white hat techniques and high-quality content.
Third Angle can help you do just that.
Our team employs the latest techniques approved by Google and other search engines, all while focusing on your reader. We help your business gain visibility, remain competitive, and stay relevant.
Most importantly, we future-proof our SEO strategies so that your content today is still considered "quality" tomorrow.
While you may scoff at the idea of high-quality content, today's best websites are sporting relevant, thought-provoking content. If you want to stay competitive, you need to do the same.
Explore your options and see how a great SEO strategy combined with great content will boost your website's search engine rankings. Contact Third Angle today at 719-591-0790 or contact us online.