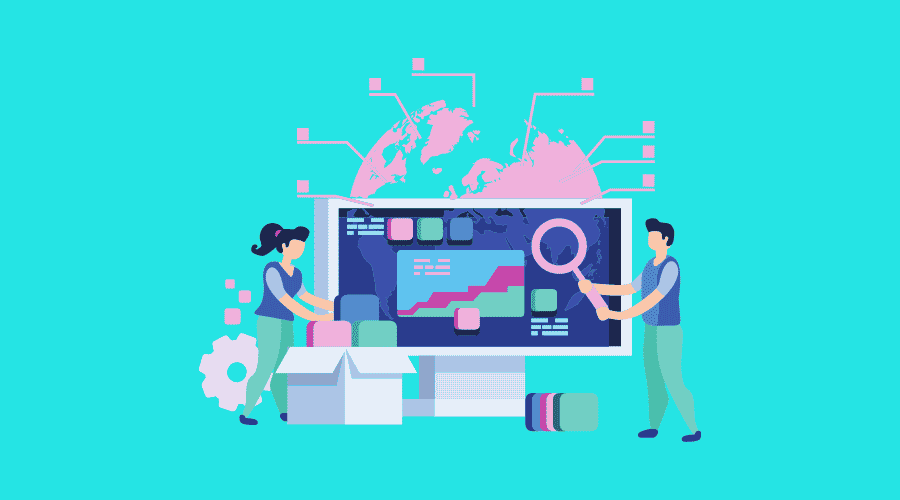 8 Easy SEO Tips And Tricks To Achieve Your Website's Goals
Posted Oct 6, 2015 | Updated 8 years ago
It's no secret that small business owners don't have a lot of free time. Trying to figure out why a website isn't producing the results that were anticipated is just one more hassle at the end of a long list. Here's a list of some easy seo tips and tricks that can help get your website to where it should be.
Just What is SEO?
First, here's a quick explanation as to just what is seo and why it matters. SEO stands for Search Engine Optimization.
Google, Bing, and the other search engines use "search bots" to regularly scan all websites.
When someone types a search term into the browser of their computer or mobile device, the search engine uses algorithms to find those websites that most closely match the search term.
The websites that are the best matches are at the top of the list, on the first page of the search engine results. The second page has the next best web sites, and so on. Check out this article if you want a more detailed look into SEO.
Why SEO Matters
The purpose of SEO is to have the website appear on the first page, preferably at the top, when someone searches for the product or service the business sells.
Getting on page one of the organic (unpaid) listings for the chosen keyword or keyword phrase is important because almost no one ever looks at page two.
SEO strategies include adding those elements that will make the website rank higher and fixing problems.
Since Google's stated goal is to improve the user's experience when they click on a website, these easy seo tips and tricks will be improving the website overall.
Bottom line? If your website isn't on page one, then potential customers are clicking on your competitors' websites.
The First Two Tips are Not the Easiest, but are Very Important
---
1. Improve the Website's Loading Speed.
How fast a page loads is a ranking factor. Equally important, people are impatient and won't wait.
About 40% of consumers will abandon a site that takes more than three seconds to load, and 50% expect a site to load in less than two seconds.
On an seo checklist, this may be the hardest problem to fix but is critically important. Some possible problems include:
♦ Too many or too large images;
♦ Slow-loading video, especially if the video is embedded from another website
♦ Too much "flashy stuff"
♦ Bulky and inefficient code
♦ The server is too slow.
2. Optimize the Website for Mobile Devices
Mobile devices account for a larger percentage of web searches every day.
Check Google Analytics for your site's data. Mobile users hit the back button very quickly if a site doesn't load fast enough or if the site isn't easy to use on a mobile device.
Plan on losing half or more of potential customers if the site is not mobile optimized.
These SEO Tips are Easier

---
3. Titles
Good titles are one of the easy ways to boost seo.
Include the keyword(s), preferably toward the front of the title.
Also include the name of the business and location, if relevant.
Don't exceed 55 characters. "Bob's Furnace Repair – Speedy Service in Your town."
4. Metadata (Page Description)
This is the description below the title on the search page listing. "Speedy repairs done on all types of furnaces. Call us for 24/7 emergency service in your town."
5. Page URL
Make it readable by humans, such as, "http://mydomain.com/emergency-furnace-repair-service-in-yourtown.html".
6. Content
Google ranks websites higher that have authoritative, updated content, including articles, videos, infographics or anything that works for the business.
There is a lot of competition for every keyword, and updated, informative content is preferred by both search engines and readers.
This doesn't mean that new content is needed every day, but new or updated content should be added regularly.
Keywords will need to be naturally included in the content but not overdone. Spamming keywords is a negative ranking factor.
7. Keywords
Well, this isn't the easiest SEO tip. Short, one-word keywords like "flowers" almost all belong to the big guys.
A small, local flower shop could never get on the first page for "flowers." Type it in your browser and see for yourself.
However, a search phrase, or long tail keyword, such as, "red roses for mothers day in your town" would work much better.
Any SEO book will have at least a chapter or two on keywords and keyword research. Small businesses have the best chances for those keywords with the least competition.
The good news is that when consumers type in a specific search phrase, they are actively looking for that specific product or service.
Many website owners do not bother to do this. Not registering the site will not "hide" it from the search bots, but will deprive the owner of very useful information.
The tools will tell you where the traffic is coming from, what pages users are looking at, how long they stay on a page, and a wealth of other information, including user-designed testing for campaigns. Find out what's working and what isn't.
---
So, how easy is seo? It depends. Some SEO techniques are pretty easy, while others are fairly technical.
The internet is constantly changing, and websites need to keep up with the changes to be productive.
Well done SEO will help your website to achieve your goals.