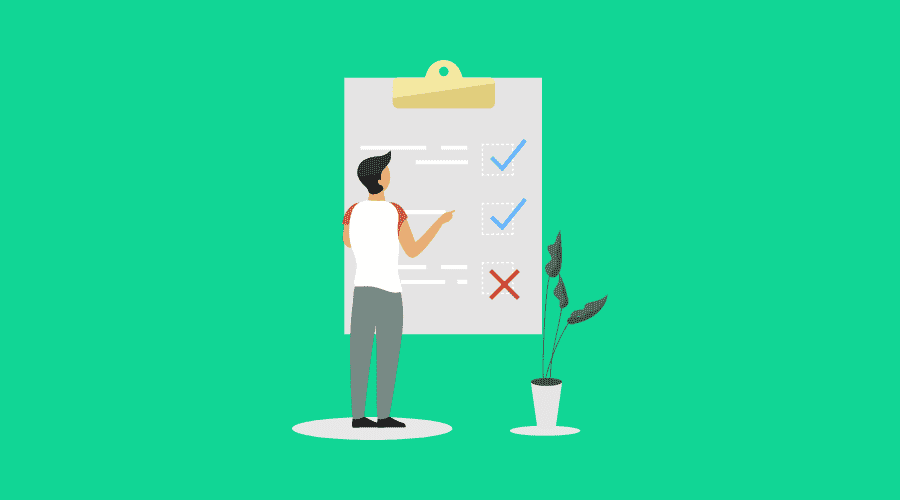 A Website Maintenance Checklist Every Business Owner Needs to Use
Posted Oct 13, 2015 | Updated 8 years ago
A website serves as a valuable marketing tool.
Over time, however, the website may become cluttered with pages that are no longer relevant.
When this occurs, visitors find they struggle to locate the information they came to the site to obtain and, as a result, they may choose to look elsewhere.
For this reason, every business owner needs to establish a website maintenance checklist and schedule and adhere to them. Doing so makes it easier to perform a website cleanup, as there is less involved.
Imagine tackling this task all at once and see why this task needs to be done routinely.
Go through the site and remove any links that no longer function properly.
This step needs to be done twice, once at the beginning of the process and once at the end.
The reason for this is there will be broken links that hinder the process.
Once these links have been removed and the actual cleanup of the site begins, certain pages may be removed.
Checking for broken links at the end of the process will catch any links that previously sent the visitor to one or more of those pages.
Some business owners choose to only conduct this activity at the end of the process.
This can be done but, when cleaning up a site for the first time, it's best to do a two step process.
There may be a number of broken links and completing the process twice ensures they are all found.
Improving The Menu
Visitors to the site should never feel as if they must follow a breadcrumb trail to reach the information they desire.
As a website grows, this may be exactly what happens.
During the do-it-yourself website maintenance, take time to evaluate the menu and look at the number of levels in the menu.
Some feel only one sub-level should be used, yet others insist more are needed.
Each website owner needs to determine the number of levels appropriate for their site.
Don't hesitate to make use of other navigational techniques on the site also, as this helps to ensure visitors find what they need easily.
Keep things on topic, however. Items that obviously don't fit will quickly be noticed in the menu.
Basic Information
Review the About page and see if the information contained here remains accurate.
New information may need to be added or existing information removed, and now is the perfect time to do so.
In addition, look over the contact information and make certain it is not only accurate, but that all contact options work.
Send an e-mail to any address listed on the page to make certain these emails aren't returned.
Mail a postcard to the physical address to see if it is returned, and try every phone number on the page.
Customers need to be able to reach a business in the event a problem or concern arises, and accurate contact information is essential in this situation.
Never let this information remain on the page unless it has been tested or consumers may become frustrated and look somewhere else.
Social media sites continue to grow in importance. New people join these networks every day, and business owners need to ensure they are reaching these customers.
An easy way to stay in contact with the target audience is to make use of social networking sites, thus any website maintenance should include reviewing links to these sites.
New networks may need to be added or additional information included about the social networks. Now is the time to make these changes.
Conduct Weekly Checks
Check the main pages every week to ensure they load properly, and do the same with contact forms and content management software.
Simple checks such as this make website maintenance much easier.
Send an email to the site address to ensure they are being properly received, and do a backup of the site.
If any problems are identified, be sure they are corrected immediately, as this helps to ensure a satisfying customer experience.
Don't overlook marketing during this weekly check either. Add new content to the site and share it with followers on social networks or send out an email newsletter.
By combining tasks such as this, business owners can guarantee they aren't overlooked.
Independent Tools
Consider making use of independent tools to make these tasks easier. Google Analytics and Google Webmaster Tools are two to install.
Others to consider include Uptime Robot, Backup Buddy, and Google Drive.
There are numerous others that may be helpful, so be sure to review a wide variety of tools to determine those that will be of most help.
---
Now that you know how to do website maintenance, make it a routine task. With the help of this website evaluation checklist, you'll find the task becomes much easier.
Business owners cannot afford to overlook tasks such as this due to the level of competition in the marketplace. Evaluate your website regularly for outstanding results.