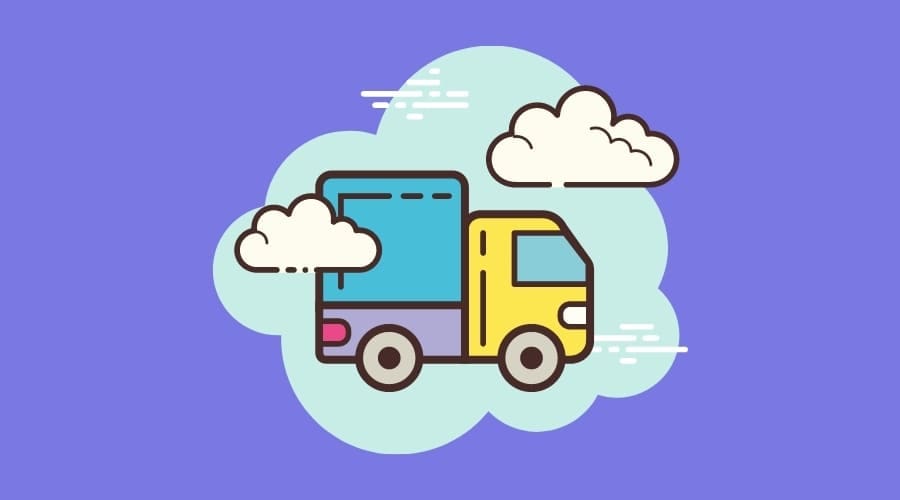 The 5 Best Trucks for Landscape Design-Build Companies
Posted Sep 22, 2021 | Updated 2 years ago
As a landscaping design company, choosing the right vehicle to transport your equipment and materials from jobsite to jobsite is critically important to your overall operation.
If you're a large company, you may have a fleet of trucks featuring plenty of variety to carry out different types of installations and tasks. For smaller and medium-sized landscaping businesses, you may have to be more selective with which vehicles you choose to optimize their function and use.
Either way, purchasing a truck is a significant investment, and there are several important factors to consider to ensure your pick yields the greatest value for your company.
What to Look for in a Landscaping Truck
Before you select a new truck to add to your inventory or to replace an older vehicle, there are several factors to consider. Different companies emphasize different services and handle different types of projects. This means what's right for one landscaping company isn't necessarily the best for another.
A few questions to answer include:
What is your budget for a new landscaping truck?
What sort of gas mileage do you want (i.e. do you stick to a small area or do you frequently provide your services in other cities or counties)?
How much vehicle maintenance can you handle?
What equipment and materials are you typically transporting to a jobsite? Will you need a trailer?
Beyond the key factors of cost, MPG, maintenance, storage space and horsepower, consider the climate in your region. Do you need to protect your landscaping equipment from rain and snow? If inclement weather is a concern, make sure to select a truck with four-wheel drive and high horsepower.
Additionally, will you use your vehicle as a means of advertising your landscaping business to complement other marketing strategies and spread your name around town? A truck wrap can help you accomplish that, depending on the size, make and model of the vehicle you choose.
Along with the truck itself, there is other handy equipment to invest in; for example, a lockable toolbox to secure supplies and hooks and tie-downs. Toolboxes are available in a range of materials, from mesh to heavy-duty aluminum.
What are the Best Vehicles for Landscaping?
With so many factors involved, choosing the right truck for your landscaping design and installation company can be challenging. Whether you're looking for vehicles for your new business or you want replacement models for your well-established fleet, here are some of the best work trucks to consider:
1. Crew Cab Landscaper Trucks
Crew cab pickup trucks are one of the most popular choices because they include space for numerous crewmembers and extra supplies. In many cases, this can eliminate the need to take multiple vehicles to a single jobsite. When you're working in a compact neighborhood or area with limited parking, this is a bonus. A few examples of crew cab trucks that are suitable for the landscaping industry include the GMC 1500 Crew Cab; 2019 Nissan Titan and Titan XD; and the Isuzu N-series, like the 14.5 GVWR NPR-HD crew cab.
2. Dump Trucks
Dump trucks are also among the most common vehicles used by landscape contractors. You can employ this type of truck for hauling away debris or bringing rocks, dirt, mulch or other raw materials to a jobsite. The cost for a truck with a dump body is about $30,000 to $75,000, depending on whether you buy used or new. The Ram 4500 Chassis Cab 4×4 truck is an appealing choice for your standard truck, and you can pair it with dumping functionality. Other popular truck options that are compatible with a landscape dump include the Chevrolet LCF 4500 crew cab, Isuzu NRR regular cab, and Ford F-550 regular cab.
3. Dovetail Landscape Trucks
A dovetail truck is defined by the loading ramp, which resembles—you guessed it—a dovetail. The truck design features a ramp with joints that enable the end to fold down to the ground for easy loading and unloading of landscaping tools and supplies. On some models, you have to manually fold down the ramp, while others possess a hydraulic-powered lift. Technically, you can add a dovetail to a wide variety of work trucks, from pickups and flat-beds to semi-trucks. In the landscaping industry, Isuzu is often considered the top-of-the-line for pre-fit dovetail trucks. The NPR line, in particular, offers versatility, durability and ease of operation.
4. Box Trucks
The box truck—also known as a parcel van or cube van—has long been a go-to for high-capacity landscaping companies. As an immensely versatile vehicle, you can outfit your box truck to your precise needs. Another draw to investing in this type of truck is the security. Typically made from aluminum, fiberglass or wood composite, the cargo box gives you a safe, enclosed place for storing expensive equipment and other professional supplies. Not only are these items hidden from prying eyes, but they are also protected from inclement weather and wildlife. Add to that the size and storage space offered by a box truck and you can see why it would be a worthwhile addition to your landscaping truck fleet. Some options to consider include the Ford E350 cargo box, Isuzu NPR-HD cargo box, Ford Transit-250 LR cargo van, and the Isuzu NPR-EFI cargo box.
5. Pickup Trucks
If your landscaping company does smaller projects that don't require a lot of crewmembers or equipment, you can potentially get by with a pickup truck. Still, you want to invest in a durable vehicle that can haul a trailer or aluminum bed, if need be. To handle potentially rough terrain and heavy-duty equipment, some of the top pickup trucks include the Ford Super Duty, Ford F-150 XL, Chevy Silverado, Dodge Ram, Toyota Tacoma, Nissan Frontier and GMC Sierra. A standard pickup is also easier to maneuver on narrow roads or in smaller residential neighborhoods.