Marketing Services for Small to Medium Businesses
Can your business benefit from more sales? Of Course! Whether you're just starting out, been around a while, have an office space, or run everything out of your home we can spread the word to your target service areas.
Our managed marketing services are best suited for companies with annual revenues between $250,000 and $1,000,000 who have either:
not done any marketing,
tried but haven't seen good results, or
those who are in (or want to be in) a growth mode.
For the 2021 season, J.Rick Lawn &Tree, Inc. wanted to increase density in their target area and introduce a new, highly niche service to a brand new audience.
We crafted a multi-touch marketing strategy around each buyer persona that included website optimizations, local SEO, and mail-based campaigns.
What to Expect in Your Business Marketing Plan
While every business is unique we use the following process as a checklist to assure nothing is missed when working with you.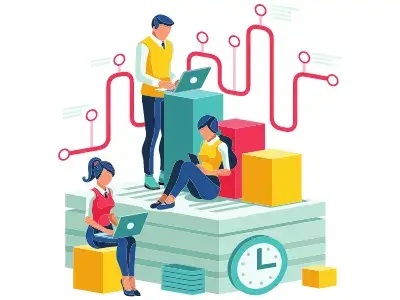 We feel all great marketing starts with knowing where you are at now, where you want to go, and what it's going to take.
Understanding these three parts ultimately helps determine an appropriate budget, timeline, and strategy.
That's why, before any contracts are signed and commitments made, we make sure we get to know you. Doing so allows us to establish a better idea of what you are looking for and build trust between us.
Then, we develop a strategy and proposal we review together so there is clarity on expectations from the start.
Foundational SEO is all about increasing online search visibility for businesses. Without proper targeting, it can be impossible for some businesses to compete in online searches with large regional and national companies. By properly implementing foundational SEO strategies and practices it can allow nearly any business to rank better in searches.
And since Google uses two different algorithms for their general organic searches and geo-specific searches, we work to assure everything ties together as smoothly as possible.
As masters of balancing form and function, we're pros at developing websites that engage - and retain - visitors. We know how to build a website that resonates with the target, meets business objectives, and makes things simpler on your end.
And because we stay current with the latest web standards, optimizing a website to load quickly, and look consistent across various platforms and browsers comes naturally.
Proper lead tracking helps find more qualified potential leads and close more sales -- faster. Additionally, because of the data gathered, lead captures and tracking can help you create a better user experience for your audience.
They can also determine where their leads came from, and how those leads reached out or were contacted, which helps you understand which campaigns are bringing in the most qualified leads. From there, you'll have all the information needed to close the lead and complete the conversion.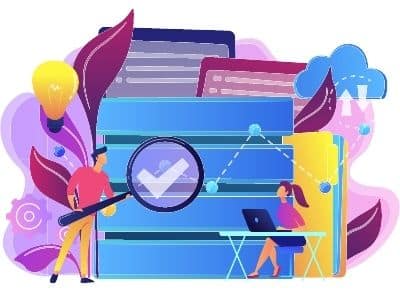 When we develop a content marketing strategy we focus on creating a narrative about your company. Doing so will make your content feel more authentic, engaging, and tailored to your audience.
Common types of content marketing are social media, blogs, downloadables, videos, and even podcasts. The purpose of this is to reach your target audience and increase brand awareness, sales, engagement, and loyalty.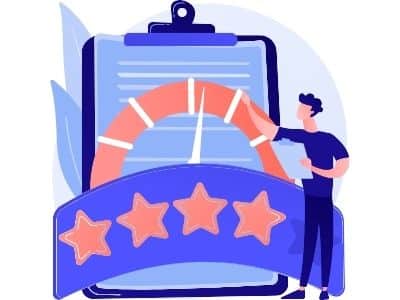 Research has shown that 84% of people trust online reviews as much as personal recommendations. And each year the number of people that use review sites increases. However, the site where the review is located holds importance too.
So what does this all mean? It means that reviews should be an integral part of your marketing. And while not every person you ask will leave a review, for the ones that do you need to respond to each one…. Regardless if it's positive or negative.
However, we help you have the ability to allow positive reviews to be posted regularly to various online platforms while redirecting negative reviews back to you so that they can be addressed directly -- before posting online.
The complexity of your personalized marketing plan will depend greatly on your business' unique strategy and chosen plan.
How Much Does it Cost?
Marketing Services for Small to Medium Businesses
FOUNDATIONS for businesses looking to optimize their online presence and create a solid foundation for future campaigns to build on
Eager to build a straightforward marketing strategy designed around your business? Typical plans include foundational SEO, website build and/or optimizations (depending on need), basic lead captures, and conversion tracking.
Minimum Spend:
$1,750 per month / $21,000 annually.
GROWTH designed for businesses looking to experience rapid growth and amplify their sales.
Building upon everything that's included in FOUNDATIONS and typically including a more advanced SEO plan, and increased content marketing. GROWTH is designed to power businesses wishing to aggressively grow their sales.
Minimum Spend:
$3,000 per month / $36,000 annually.
Each business is different and all pricing will be outlined before any contract is signed when you work with Third Angle.
Get tips without gimmicks for marketing your small to medium business.
The time is now...
to build your marketing strategy that will generate more leads, conversions, and ultimately... more sales!