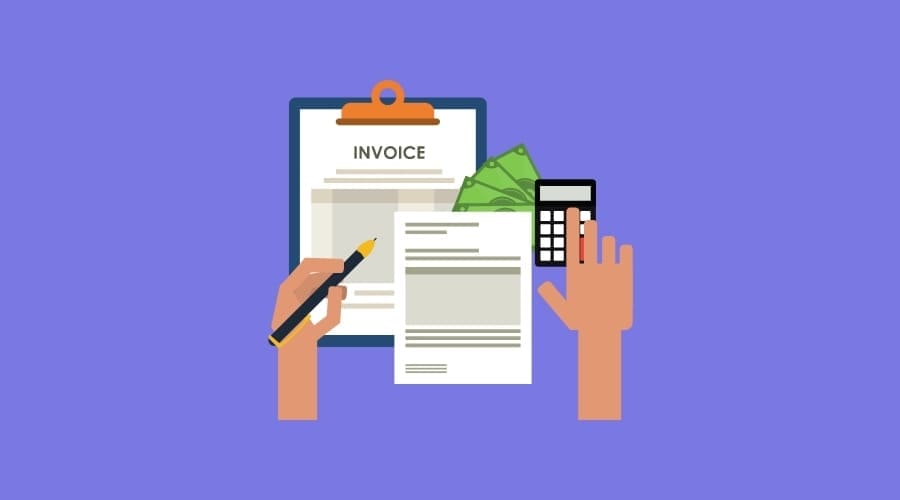 How to Bid a Landscaping Job Higher (and Still Win)
Posted Sep 29, 2021 | Updated 2 years ago
It's common knowledge that sustaining your company requires regularly acquiring new clients and adding new projects to your schedule. In the landscaping industry, that typically involves putting in bids to generate additional business.
Vying for new projects along with other companies is a complex process, especially when it comes to knowing how much to bid. Many times, it feels necessary to bid a project lower than you want to—or should—simply in order to win the job. On the flip side, when you're continually putting in low bids to undercut your competition, you risk putting financial duress on your landscaping design-build company.
The good news is that this is a false dilemma. You don't need to bid the lowest in order to secure new jobs. You do, however, need to communicate to prospective customers the added value of selecting your firm and what they have to gain by accepting your bid.
How Do You Bid for Landscaping Jobs?
Bidding for a new landscaping project is simple enough in theory. Submitting successful bids is another story.
The process starts with generating new opportunities or leads, whether they be new or repeat customers. Provide timely and relevant content and messaging to property owners within your service area that are a good fit for your workforce and the landscaping services you provide. For some, that means focusing primarily on residential property owners, while others may prefer commercial projects. In either case, you'll need to cultivate your reputation and network through a variety of marketing tools, from word-of-mouth-advertising and print materials like postcards to developing a professional website and digital marketing.
Once you have a potential opportunity, there are two parts to developing a landscaping bid: An overview of the work you will perform and the cost for your services, whether that be to design, build, and/or maintain the landscaping. As a professional landscaper, the challenge is accurately and efficiently evaluating your operating costs, the requirements of the job, and your client's budget. Further, accounting for time spent in client relations, discovery, and client delight is important to leave all parties happy by the end of the project.
While it's good to be mindful of average industry prices in your area as you determine how much to bid, don't get overly concerned about keeping the amount lower than what you anticipate other businesses will offer. Instead, consider what you can bring to the table for the client above and beyond your competitors and what that is worth.

Assessing What is Valuable for Customers
Raw materials and physical labor aren't the only things of value that your landscaping company contributes to a project. Property owners also benefit from your experience and expertise, and they often are willing to pay extra if the job is complex or has specific requirements. It's often "the little things" that make the largest difference as well, such as how comfortable your client feels with the team members they interact with and the kind of image your company conveys when your trucks are on site.
To that end, it's important to assess upfront what may add objective and subjective value to your prospective client. Here are a few questions to ask:
Is the competition able to accommodate the prospect's timeline, or would you be saving the day by providing an expedited delivery time?
What does the client perceive as disruptions and can your team minimize these better than alternative firms? Is the client wanting certain customizations or materials that you can uniquely provide?
Do you have a deeper understanding of the property owner's lifestyle needs or expectations that other landscape designers can't quite pinpoint?
Do you have past experience creating a project similar to what the prospect desires so that you can build their confidence in knowing they will get exactly what they expect?
Did the individual reputation of one of your team members catch the prospect's attention?
Do you have special equipment or skills that enable you to work in a specific location or on challenging terrain?
Are you willing to work around existing landscaping, xeriscaping, or technical installations with minimal upheaval of existing systems even if it creates more work?
What sentimental components have you identified that can increase the emotional value of your recommended design?
Answering these and other questions will help you identify the reason why you are the best fit for the job, beyond simply offering to do it for the lowest dollar amount.
Tips for Submitting Successful Bids
Once you've evaluated the unique value you can contribute to a landscaping job, the next step is communicating that value to the prospective customer and leveraging it as part of the bidding process. Through value-add positioning, you can still win bids—even if your price is higher than your competitors'.
In general, value-adds can include:
A willingness to do tasks or assume responsibilities that other companies won't
Being easier to work with because of your process, communication style or accessibility
Being the most convenient option to schedule services around
Providing superior customer service or fostering a rapport with the prospect that makes you the preferable choice
Having team members with distinguished talents or unique skills
Ultimately, submitting successful bids comes down to knowing your worth and conveying it confidently to prospective customers. While you may face pressure to try and price-cut competitors on bids, especially when you are first starting out and trying to cultivate your client base, it's not sustainable in the long-run. You can't operate a successful business by running deficits, spreading yourself thin, or, worse, gaining a negative reputation of having your projects exceed the price of what was originally agreed upon.
Additionally, when you opt instead for a value-add mindset, it allows you to prioritize both the needs of your customers, as well as the strength and vitality of your company and the wellbeing of your crew.
Promoting Your Landscaping Design-Build Company
Positive word-of-mouth is undeniably valuable within the landscaping industry, as property owners often turn to their neighbors and friends for recommendations when searching for local companies. However, there are several other marketing tools that can help you promote your brand and bolster your credibility. Whether you're a new or established landscaping business, Third Angle offers an array of customized physical and digital marketing solutions that can be tailored to your specific audience.