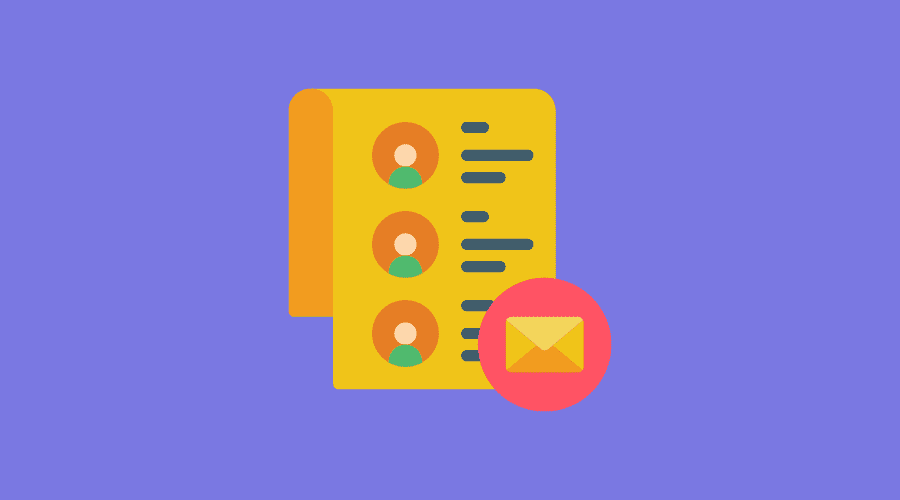 How to Grow an Email List from Scratch with a Lead Capture
Posted Oct 20, 2022 | Updated 1 year ago
Are you wondering how to grow an email list from scratch? An email list is a great way to grow your business — it's the most reliable method to capture leads that aren't quite ready to make a purchase and keep top of mind among potential buyers. That's because, when leveraging email marketing, you can nurture your relationships with prospects and encourage them to make a purchase when the time is right for them.
Here are the most helpful and simple methods to using a lead capture to grow your email list.
1. Place Lead Capture Strategically On Your Website
The easiest way to grow an email list is to add sign-up forms on your website. However, you must do this strategically to ensure users can see your lead capture forms.
For example, you could place your sign-up forms on your site's header and footer, within your blog posts, on the sidebar, in the footer, and other relevant locations depending on your site layout.
You can also experiment with pop-up forms. These appear on a user's screen after taking a specific action — such as scrolling through the web page. Or, they may pop up after a few minutes of reading a blog post.
They key to building your email list is gating the content of the lead capture behind a form that requires basic information inputs, like their name and email address.
2. Incentivize Subscribers for Joining
Most people won't join your email list unless they have a good reason. That's why you should consider offering an incentive, which generally involves providing value that helps them overcome a problem they have.
Lead magnets can be in the form of:
By offering a lead magnet, you can gain your audience's trust because you're helping them achieve their goal, or solve a problem, through a helpful resource.
3. Capture More Leads Through Social Media
Social media is an effective way to grow your subscriber count and work to increase your audience ownership via your email list. You can use it to turn your social media following into avid readers of your newsletter. A few ways you can use these platforms to build your list include:
Adding a CTA in bio: If your brand is on Instagram, you can add a CTA asking users to click on your website and sign up for newsletters, or link to a gated resource.
Linking to lead capture landing page: Consider creating a landing page that generates leads and sharing the link to the page every so often on your social media feed and adding links to where users can see it on your profile at any time.
Post content to spread the word: "Mum's the word" is the exact opposite of the approach you want to take here. Get your resources in front of your social media audience to increase gains in your email list count.
Advertise lead magnets: Leverage boosted posts and social media ads to further promote your lead magnets on social media to entice social media users who are not yet familiar with you to join your email list.
Promote a giveaway: If relevant to your business model, consider promoting giveaways or contests to make subscribing to your email list more attractive.
Social media can be a valuable resource for capturing leads and building your email list, enabling you to better control what your followers see and when. Consider implementing these ideas on all the social media platforms you use using the most effective media type for each platform.
Additionally, you'll want to make sure your social media is active and up-to-date, so users know you're not just there to get subscribers. They'll want to see that you're authentically engaged and are making purposeful connections.
Social Media Ads
A thoughtfully-executed Facebook ad can turn your followers into email subscribers. There are plenty of tactics for running campaigns through social media, but here's a quick overview to help you get started:
Create a lead magnet: You need to entice users by creating a lead magnet that unpacks value.
Build a landing page: Drive traffic to a landing page to capture leads. This is so you don't confuse your audience or distract them from other content on your website.
Create an email sequence: Once users sign up, this should prompt a welcome email sequence to start building a relationship with them.
Start a Facebook campaign: Go to your page and use the Ads Manager section to build an advertising campaign. Ensure your copy is highly targeted and track your efforts to make adjustments.
4. Other Marketing Tactics for Growing Your Email List
Guest Blogs
Guest-posting on authoritative sites is an excellent way to connect with potential subscribers. However, it's important to make sure you're guest-posting on sites with relevant audiences. You want to ensure you're hunting on the right grounds, per se.
Once you've created the content, it helps if you promote a lead magnet on the guest post, as long as the hosting blog allows that kind of self-promotion. That way, if readers are interested in learning more from you, they'll know where to sign up immediately.
Establish Partnerships With Other Brands
Consider partnering with brands who have similar target audiences to yours. But make sure they aren't direct competitors. It's a great way to bring awareness to people who may have an interest in the content you have to share as well.
One way to do this is by doing a promo swap. Each brand can promote the other by telling the audience about a lead magnet they might find useful. Marketing each other's lead magnets gives audiences a reason to look into the other brand and subscribe.
5. Respect the People on Your List
Always remember that there is a name and a face behind every email address. Don't abuse your access to their inbox! Creating good content for your subscribers is crucial to get them to stick around. Content that doesn't provide value to readers, and sending only promotional and offerings based emails, will lead to more unsubscribes.
You should generally keep the unsubscribe rate below 0.5%, which is considered a good level. If you can keep it lower, that's even better.
Ensure you're creating engaging and compelling email content, so it keeps your subscribers engaged. They'll look forward to your next newsletter and may even start to forward your emails to friends, family and colleagues.
One way to ensure you create and send relevant content is by segmenting your list. Segmentation separates subscribers into like-minded groups that share the same interests. This tactic is vital as one group may not see the content you're sending as valuable as the other.
Grow Your Email List From Scratch
Email marketing is highly valuable to your business. However, it takes intentional efforts to keep it growing. Consider using these simple methods from above. And if you're needing a little extra help, reach out. The marketing team at Third Angle is here to help.