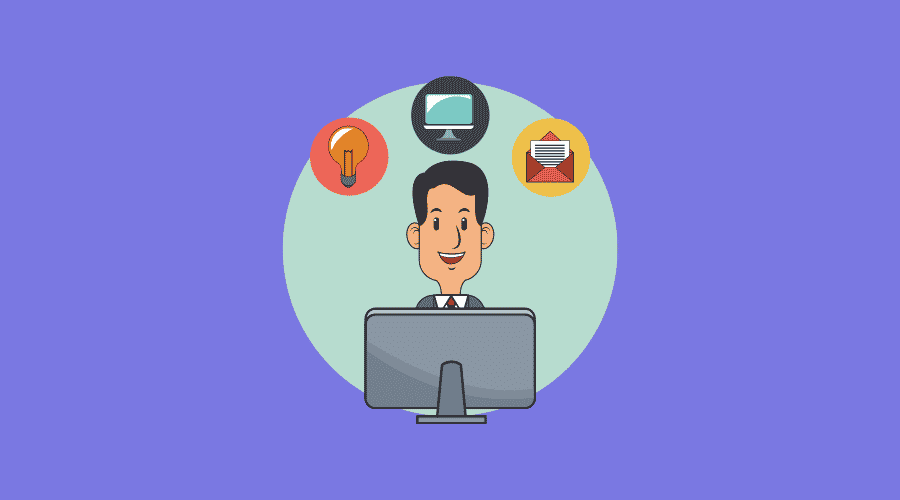 30 Effective Marketing Ideas for Your Small Business
Posted Oct 18, 2018 | Updated 5 years ago
Advertising and marketing are the same. True or false?
False.
Advertising is a slice of the marketing pie. Similar to the concept that all squares are rectangles, but not all rectangles are squares, all advertising is marketing, but not all marketing is advertising.
Marketing vs. Advertising. What's the Difference?
While the terms "marketing" and "advertising" are used interchangeably in many conversations, they are each distinct in their purpose, tactics, and target results.
So what is marketing, anyways?
Marketing includes the activities related to understanding your target audience, increasing consumer interest in your product or service, evaluating the product, price, placement, and promotion of your offerings.
In short, anything related to getting sales is marketing.
Marketing is the foundation for all other stages of the buyer's journey and the business seller's journey. (Think about it, you don't really need an accountant if there are no sales to account for.)
What is advertising?
Advertising falls underneath the umbrella of marketing. Advertising is a method implemented to achieve pre-set, strategic marketing goals. It's what you do to reach your marketing goals. As Simon Sinek might put it, your business mission is the "why", your marketing is the "how", and advertising is the "what."
Here's an example of how marketing and advertising are different.
Through current sales, buyer persona research, and customer feedback, you determine your target audience would benefit from a new type of service package. Thus, you map out the specs of the product, its market price, ideal placement, and promotion tactics. This is the marketing.
Then you need to implement the nitty gritty tasks associated with spreading awareness, engagement, and conversion messages about your new service? This is advertising.
"How do I market my small business?"
If marketing isn't automatically advertising, but encompasses much more than that, then how do you market your business?
Start small with your marketing strategy. It's easy to get carried away with all the big dreams and ideas you may have to get the word out about your business or services. Reel it in and determine what your most tactical moves would be to reach your target audience.
Below is a list of some marketing tactics you can use as part of your basic marketing strategies. Don't forget the importance of web design and a mobile-optimized and high lead converting website and the need to promote your website when you implement these other marketing tactics.
Marketing Tactics List
The Human Element – These tactics get you talking with people

Networking Events
In-Person Meeting
Phone Calls
Handwritten Notes

Social Proof Marketing Tactics – Now your customers are talking about you.

Referrals from current customers
Reviews and Testimonials
Awards and Certifications
Inbound Marketing Tactics – Draw potential leads in with helpful content.

Email Marketing
Blogging
Videos
Retargeting
Public Relations
Pop-ups
Podcast/Webinar
Case Studies
Social Media
Develop a Tool
Search Engine Optimization (SEO)

Outbound Marketing Tactics – Project your message out and let it land where it will.

Direct Mail
Guerrilla Marketing
Advertisements
"How can I advertise my business?
Once you have your marketing strategy and budget outlined, it is time to determine which advertising avenues will best accomplish the goal at hand.
Advertising Tactics
Social Media Ads
App Ads
Google Ads
Radio/TV Spots
Billboards
Car Wraps
Event Sponsorships
Advertising Ideas & Marketing Ideas for Small Business
When it comes to drumming up some marketing ideas, specifically business marketing ideas, it can be difficult to pinpoint the marketing strategy that perfectly fits your specific business model. Refuse to use that as an excuse for failing to fine-tune your marketing strategy.
Here are a few ideas for marketing and advertising for two different kinds of small businesses.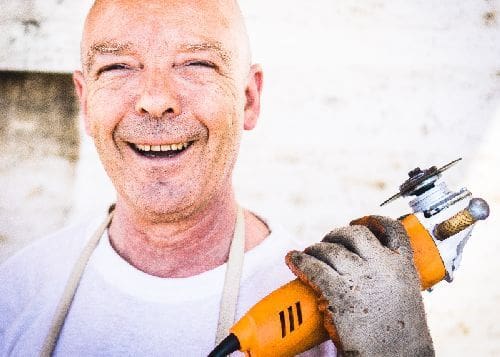 The "I Know a Guy" Guy
You are a solopreneur. You wear a lot of hats, and let's be honest, talking about yourself and your business is NOT something you like doing.
Regardless, you can still have an effective marketing foundation to encourage customer retention and social proof marketing. Find a local networking group where people are wanting to hear about you and your business. Build business relationships so that they have a place to refer others in their sphere of influence who would benefit from your services.
You started the business because you are good at what you do and you like helping people. Really tap into the "Human Element" tactics for marketing. Be intentional and relatable, not relentless, with reminder phone calls and send handwritten birthday notes. Make the little things a priority from the beginning and they will be maintained as your business grows.
Invest in small-scale inbound marketing efforts by answering customers' frequently asked questions in short 1-2 minute long videos. Take these videos and place them strategically on your website, and post them on your social media.
Invest in local SEO. 72% of local searches result in a purchase from within a 5-mile radius. Here's how you can start being seen on the internet.
The "Better by the Dozen" Growing Business
You started small, but you've always had a team supporting the business functions and growth. Over the years, as your customer base has grown, you've hired more staff and delegated responsibilities in different ways.
You need to ensure you have an orderly marketing funnel and lead generation strategy to fill the top of your funnel. Use respected marketing industry standards to design high-converting landing pages and contact forms. Next, craft thoughtful videos, blogs, and email blasts that will direct users to the landing pages on your website.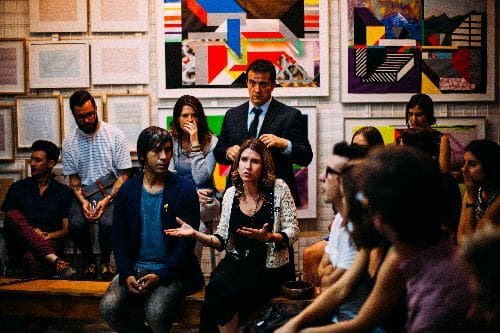 Ready to take it up a notch? Take your top performing content and promotional offers and boost them on Facebook or turn them into a full on Facebook Ad. Guide your user's through the buyer's journey from the moment they first interact with your business to the moment they become a customer. Make sure you are tracking goals, key metrics, and understanding what kinds of sales are coming from each campaign!
Get some boots on the ground. One of our clients does lawn care, so whenever they are in a new neighborhood, they take a few extra minutes to walk the street placing door-hangers promoting their introductory lawn care offer. They are already in the area, so it's an optimal use of their limited time to engage in additional lead generation.
Get. More. Testimonials. "Potential buyer's care less about what you have to say about yourself, and more than ever about what your customers have to say about you." – Kipp Bodnar, Hubspot Marketing
Don't be afraid to ask for review and testimonials. Respond to any and all reviews on Google, Facebook, and other platforms. Be sure to also feature testimonials and reviews in strategic locations on your website to build social proof and credibility.
"How much should a small business spend on marketing?"
If you are going to be spending money on something, you want it to be effective. Start by researching the costs associated with different types of advertising. Then compare the costs with the expected sales, and there is your ROI.
Business advisors recommend spending 7-8% of your annual revenue on marketing and advertising for the year. So if your annual sales are $200,000 then you should allocate about $15,000 per year (or $1,250 per month) on your marketing and advertising.
Not sure if your basic marketing strategies are effective? Find out How Many Customers You Should Expect to Get from Marketing for concrete methods to determine marketing ROI.