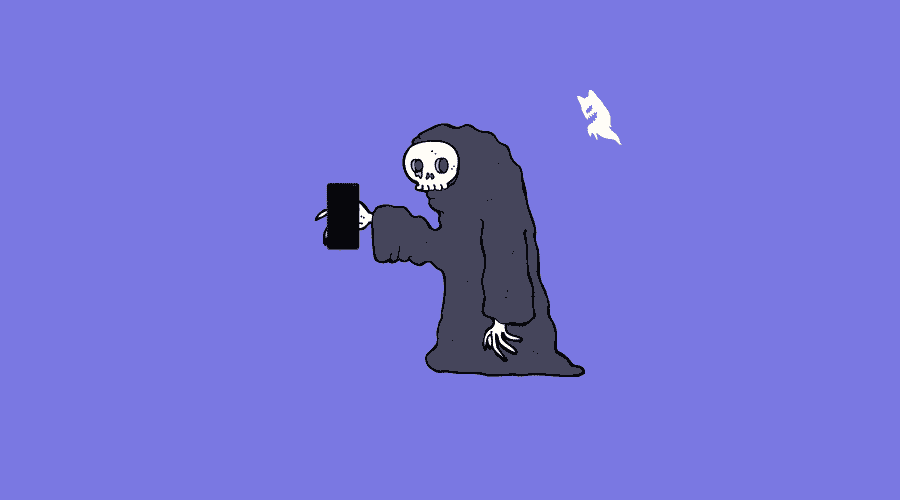 Six Things that Make Your Business Look Bad
Posted Sep 1, 2022 | Updated 1 year ago
Business is more than making a quick profit. It's also about maintaining a good reputation. Because having a great image pertains to the way consumers view your company.
And those with the best image often perform better than companies that don't have one. If your goal is to make your business look good, start by avoiding these six mistakes below that can make it look bad.
1. Poor Customer Service
Companies with poor ratings often have a bad reputation because of poor customer service. When a customer calls with an issue about a product or service, you can worsen the situation by not being able to solve the problem.
Poor customer service is a good way to keep customers unhappy. In fact, 32% of consumers say they're ready to leave a brand they love after one bad experience.
However, that's not the best way to conduct business since unsatisfied customers are willing to share with family and friends their experiences. As a result of the bad information that spreads, potential customers won't trust your business, which makes you lose out on sales.
Instead, avoiding this situation is easier by making your customer support seamless. For instance, customers need to be able to find your contact information easily for assistance.
It would help if you also considered creating a functional workflow when managing customer support. That way, you ensure customers get a quick response to resolving their problems efficiently.
2. No Response Negative Customer Reviews
Negative reviews may happen from time to time. However, the worst thing you can do is ignore them or, even worse, respond negatively.
If your business is receiving negative feedback, it's in your best interest to respond to them accordingly. Otherwise, customers may assume you don't care, which can leave a lasting negative impression.
Whichever websites your business gets reviews on, ensure you keep track of them regularly. When you do receive negative feedback, ensure you respond to it promptly. You can offer them an apology and let them know you'd like to fix the situation.
Be sure to ask them to contact customer support so you can find out what happened and correct the issue.
3. Poor Product Packaging
If you own an e-commerce business, the customer's shipment experience can affect your company's image. For instance, improper product packaging can damage the item throughout the shipping process.
When an incident like this occurs, you might receive more customer complaints than you can handle. Consider packaging your products securely to avoid damage during transport.
Tamper-proof packaging seals your products properly and can increase customer loyalty and trust.
You'll also want to ensure the product fits snug in the packaging so they can't move around en route. You can prevent this by investing in good protective packaging, such as bubble bags or packing foam.
It's best to avoid cutting corners in every way possible. Durable packaging will help you gain and retain customers in the long run.
Want to get sweet info like this straight to your inbox?
"*" indicates required fields
4. Poor Website Experience
Businesses in today's world can't afford to have a poor website user experience. According to Forrester, a good website design can reach 200% higher conversions than a poorly designed site.
Suppose your design looks outdated or the navigation's structure is confusing. In that case, your customers won't be able to achieve their end goal.
In addition, poor website functionality can also prevent users from completing important actions, such as purchasing on your website.
Approximately 74% of consumers switch brands if it's too difficult to make a purchase. That's because a user's first impression based on the interaction with your website persuades them to leave immediately.
While a poor user experience can make you retain a bad image, it's also bad for SEO (search engine optimization) purposes. SEO is what you need to drive traffic to your website.
So ensure that you maintain a good user experience by fixing errors and upgrading your design. View your website from the customer's perspective and click around to ensure there aren't any broken links or pages.
If using your website is frustrating, it can certainly be the same for your customers.
5. Making Promises You Can't Keep
If you base your brand image on promises you guarantee your customers, you must deliver them each time.
For instance, if you guarantee high-quality products, you'll need to ensure the product lives up to this promise. Or, if you have fast and efficient services, those services need to be quick.
Otherwise, you can disappoint your customers quickly if you don't meet their expectations. Being inconsistent with your promises can seriously hurt your business's brand image.
Yet if you find your brand is receiving backlash, there are steps you can take immediately. Consider fixing the issues by amending your promises and exceeding customer expectations by over-delivering.
Consistency will increase positive brand awareness and enhance your brand's reputation. While you might be pivoting your brand's image more realistically, you're still keeping customers satisfied by delivering the promises you've guaranteed.
6. Bad Employee Behavior
Suppose one of your employees behaves unethically and talks negatively about your company online. Bad employee behaviors can reflect poorly on your company's image and set a precedent for negative publicity.
Even though they're off the clock, it's never good for an employee to do something or talk badly about your business.
Many companies include clauses that regard this behavior, stating that they won't tolerate it. However, if this were to happen to your business, you should first be transparent and make a statement to the public.
You may need to apologize for your employee's actions internally and externally. Secondly, taking corrective action in how you handle the employee moving forward is legal.
Focus On Improving Your Business Image
If your business struggles to find or keep customers, it could be because of its reputation. Ensure you review these six mistakes and determine if they apply to you. If you find one of these things is happening within your organization, it may be time to reassess how you conduct business.
Keeping a positive relationship with customers is pertinent to your business reputation. So keep working on that to improve it today.