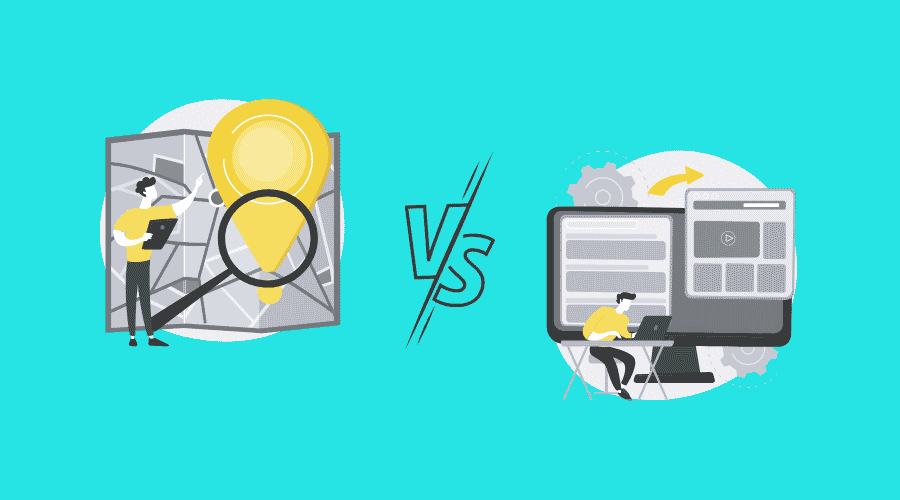 Local SEO vs Technical SEO: What's the Difference?
Posted Jun 7, 2022 | Updated 1 year ago
Search Engine Optimization (SEO) is growing into a fairly well known concept among businesses with professional websites.
Many new customers become acquainted with a company by looking for specific services or products via a search engine like Google and Bing. SEO is a set of tactics to help improve where your website ranks in search engine results pages (SERPs) and, consequently, how likely people are to see it.
However, there are two different categories of SEO: local SEO and technical SEO. They aren't in competition with one another but should both be incorporated into your digital marketing strategy to improve the visibility of your website content.
What is the Difference Between Local and Technical SEO?
What is Technical SEO?
As the name implies, technical SEO focuses on optimizing the on-page technical elements of your website to make it user-friendly and accessible. These elements include responsive and mobile-friendly design, site speed and structure, site security, and rich content. This is usually the first priority in SEO efforts. You should address it with your web developer or designer when first setting up your site and then make adjustments accordingly.
You want to ensure your business website has the right technical elements from the start so various search engines can crawl and index the site when filtering results for user queries. Additionally, you need distinct parent, child and grandchild pages, effective headings, optimized images, prevention of 404 pages, and search engine optimized content that is unique from other online sites. This all helps with website performance. If your technical SEO elements aren't in place—i.e. your site isn't encrypted and secure or it loads slowly—other SEO efforts won't be as effective.
What is Local SEO/Off Page SEO?
In contrast, local SEO, also referred to as "off-page SEO" is a combination of strategies that focus on improving rank positions based on the proximity of searchers to your business. After all, if you're a small or medium-sized business, chances are you get most of your business from your area, people in your proximity are who you want to find your business in online searches.
Local SEO generally starts with on-page improvements but also includes off-page efforts that improve your visibility when search engine users have local intent, or the need to discover information, products and services near them.
Some of the tactics you can use to improve your visibility include
Monitoring your performance in the local search engine landscape and watching for changes or updates in Google or other engines is important to your overall SEO strategy.
Appearing in the Local Pack on Google—the group of three local business listings that shows up at the top of the SEPRS when someone makes a search query with local intent—is ideal. However, people also find new businesses via various map apps, which correlate primarily to your Google Business Profile (Google Maps) and your YP profile (Apple Maps).
What are the Benefits of Local SEO?
Users will typically click on the first few results and you want to be included in that pack. From there, your professionally designed website can entice users to take further action, whether that's getting further acquainted with your company, reaching out to your team, or purchasing your goods or services.
If you have more questions about how to improve your visibility in search engines, let's chat. Third Angle has Local SEO plans starting at $500/mo to increase your business's visibility.