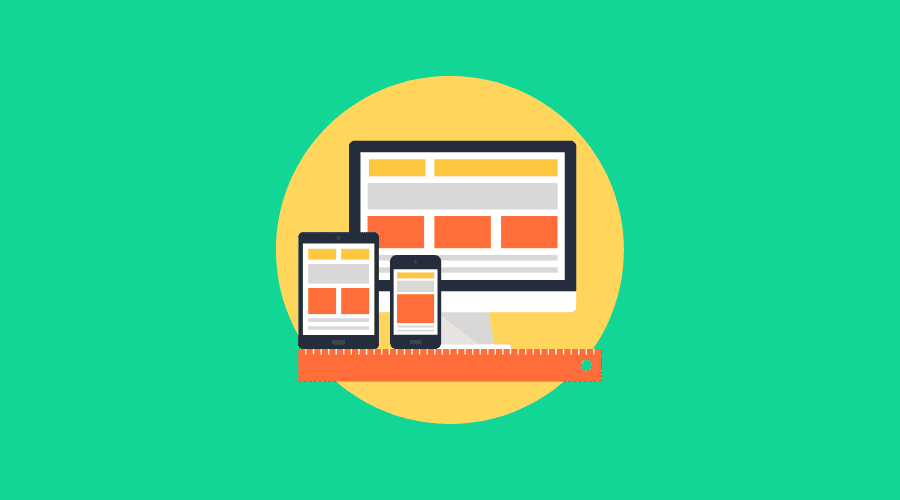 How to Refresh Your Website in 2023 Without Breaking Your Budget
Posted May 31, 2023 | Updated 4 months ago
For many nonprofit organizations, your website is your primary public-facing marketing tool.
It introduces prospective supporters to your company's mission, values and programs, and it also lets long-time donors and other stakeholders stay connected with convenient giving options, news updates, and more.
Because a website is such a critical tool, it's important to keep it fresh and up to date. Some updates will need to be made on a monthly or even weekly basis—such as adding blog posts, changing out feature stories, or other maintenance. Beyond that, you'll also want to consider doing a more comprehensive website redesign or refresh every three to five years.
How to Refresh a Nonprofit Website on a Budget
The first step to developing a plan for your revamped website is determining if you need a website refresh or a total redesign, which differ in terms of scope, cost, and time for completion.
A website redesign is preferable if you need a complete overhaul to make your website more functional and responsive, or to completely change its structure and how it works. You might choose a website redesign to switch over to a new content management system (CMS), or if you've significantly changed your programming or recently rebranded. A website redesign involves more behind-the-scenes work, like the rebuilding and framing phase of a home remodel.
A website refresh, on the other hand, typically involves surface-level changes, like updating content and adding new features. Think of it like the paint and finishes on a house—the aesthetic touches—that are less complicated and time-consuming.
The good news is that even if you're on a tight budget as a small nonprofit organization, there are numerous ways to touch up your website to make it more modern, engaging and compelling. Here's how to refresh your nonprofit website while staying within a modest budget:
1. Update Your Images and Graphics
One cost-effective way to give your website a new look is by replacing old imagery, graphics, and other visual elements. If you need high-quality photos, see if your team members and volunteers have any to contribute. You also might have a staff member who is dedicated to ensuring your company maintains a stock of top-notch photos. Even if you hire a professional photographer to do a shoot, you're only looking to pay about $500 to $1,000, and beautiful imagery is often a worthwhile investment. You can get more marketing mileage out of those photos by leveraging them in your social media content calendar and in various future direct mailing campaigns too.
2. Rework Messaging to Target New Audiences
As you grow as a nonprofit organization in Colorado Springs, you'll start to home in on the messaging that is effective and inspiring for your target audience. Or maybe the demographics that are most supportive of your cause have changed over the years. For a refreshed website, review the content on your pages. Using any market research you've conducted or even just your institutional knowledge of supporters, make sure the language is still fitting and effective. If you've found specific phrases, words or concepts that particularly hit home, incorporate those into your website content.
3. Address SEO in Content
Additionally, search engine optimization (SEO) is a constantly evolving requirement for professional websites. As part of your website refresh, there are a few techniques you can use to improve SEO, such as adding popular keywords and keyword phrases to your content; updating information on your programs to stay relevant; incorporating place-specific words; creating linkable assets (and making sure all your existing links still work properly); and using meta tags, to name a few.
4. Redo Your Page Layouts
Another option is to update the layouts of your main pages, such as your homepage, volunteer page, donation page, or program pages. Most content management systems have free or low-cost templates you can incorporate, so you have the option of choosing a brand new template or simply switching around content within the existing templates.
This enables you to highlight new information; make your pages cleaner and more visually appealing; optimize your content for Google's featured snippets; or accomplish other goals of your website refresh. If you want to make significant changes, a website designer can assist you to ensure an optimized and stunning layout that is easy for users to navigate.
5. Incorporate a New Feature
If your organization's website doesn't already have a blog or news feature, that's also a great place to start for a budget-friendly refresh. In this way, you're spending your limited marketing budget to create additional value on your website.
This gives you a way to provide new content to your supporters on a regular basis and highlight different aspects of your work—your projects, your programs, your people. If you decide to do a blog, however, make sure your team has the capacity to update it on a regular basis. That doesn't have to be weekly, but even once per month or so. Your supporters will enjoy getting a closer look at your organization or information about topics that are relevant to your services.
Other modern features to consider adding to an older website (if you don't have them) include an event calendar, a contact form, email sign-up forms, videos, strong call-to-action (CTA) buttons, a resource library, or even privacy policies and cookie consent notices that you may have neglected up to this point.
6. Add Elements of Social Proof
For better or worse, individuals are compelled to mimic the actions and behaviors of others if they are seen as correct, accepted or positive. It's known as "social proof."
Your nonprofit can leverage that social and psychological phenomenon to its benefit in an ethical and meaningful way through positive representation on your website. That could look like adding testimonials or quotes from supporters and community members or displaying badges, certifications, and other types of recognition that your organization has received over the past few years.  
7. Consult with a Website Designer
If budget is a top concern for your website revamp, consider tackling the project in more manageable phases. You can connect with a website consultant or designer and discuss which items are priorities and which ones could be addressed later on, and then develop a long-term plan for updating your nonprofit website.
A professional web designer also can run audits and help you identify technical shortcomings that you might not be aware of, and they'll give you a rough estimate for the work. Depending on what funding you have to work with, you can then determine which items to fix in the short term and plan for the future. 
Revamping Your Nonprofit Organization's Website
Regular website maintenance and periodic redesigns are a normal part of ensuring your site not only functions properly, but also is beautiful, professional, compelling, and relevant. Whether you're in a place as a nonprofit organization for a comprehensive website redesign or a budget-friendly website refresh, our team at Third Angle can help. We offer a variety of web services to ensure you and your team puts the organization's best face forward to drive your mission and make an impact.