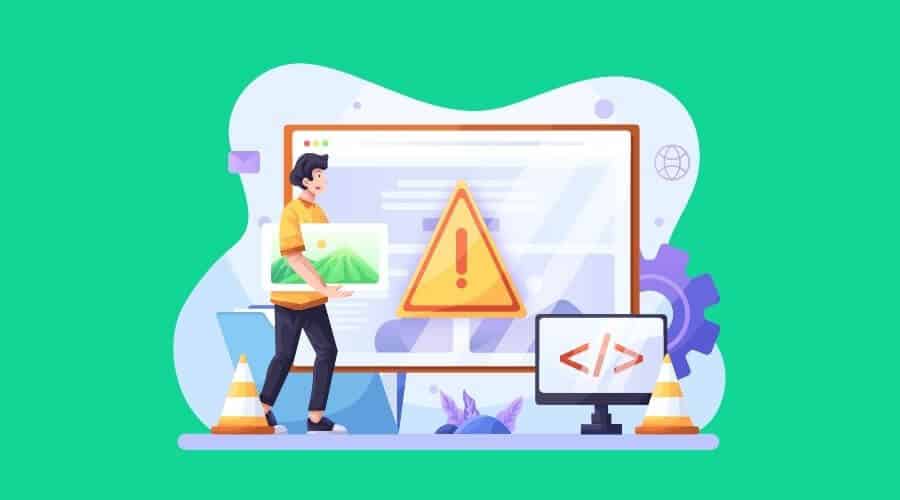 7 Best Web Design Agencies in Colorado Springs
Posted May 14, 2021 | Updated 3 years ago
Designing a professional and fully functional website for your business in Colorado Springs requires a unique touch and a heavy dose of specialized knowledge. Before you can begin the process, you have to find the right team to come alongside you and translate your vision into something tangible and valuable.
Your web designer will meet with you and help you refine your organization's brand, determine how your target audience will want to interact with you digitally, and then create content for the site and lay it out in a visually pleasing and functional way. The question is—how do you select the best web designer for the job?
Top Web Designers in Colorado Springs
As a business owner or company representative in Colorado Springs, you have plenty of options when it comes time to set up your professional website. It boils down to your personal preferences in terms of value-add, services provided, timeline, and of course personability. It is important that you build good rapport with the web designer as you'll be spending a lot of time communicating and collaborating together. To help you get started, here are a few local web design agencies to include on your short list:
Infront Webworks
Another award-winning digital agency based out of Colorado Springs, Infront Webworks puts an emphasis on website development, search engine optimization (SEO) and search engine marketing (SEM). The company was founded in 1994 under the name Data Made Accessible, and they evolved over the next two and a half decades to provide the types of cutting-edge services business owners and professionals need in this day and age. Because of their team member's different specialties, you are given a dedicated project manager to be the liaison between you and their team from start to finish. The agency's services include small business to enterprise-level custom website design; ecommerce development; content management systems; and email support.
Steck Insights Web Design
Steck Insights Web Design, established in 2009, was recognized in 2021 as one of the Best Web Designers in Colorado Springs by Expertise.com. This team is made up of less than a dozen highly trained professionals who specialize in WordPress web design and development. Currently, they host more than 100 clients and provide support to many others, with special attention given to small businesses in the Colorado Springs area. Some other services provided by Steck Insights include SEO, branding and website maintenance.
Maven Design Studio
At Maven Design Studio, their motto is "marketing should be your most profitable employee." Their goal is to help business owners develop and implement persuasive messaging and compelling websites that funnel your marketing efforts in the most effective direction. They can also assist you in creating unique collateral that complements the rest of your communications strategy. Maven's team is led by owner Karen Dunne, a certified specialist in the StoryBrand Marketing Framework. They also have a web architect and software engineer and a writer who can work in tandem to design a distinct brand narrative and custom website for your business or organization.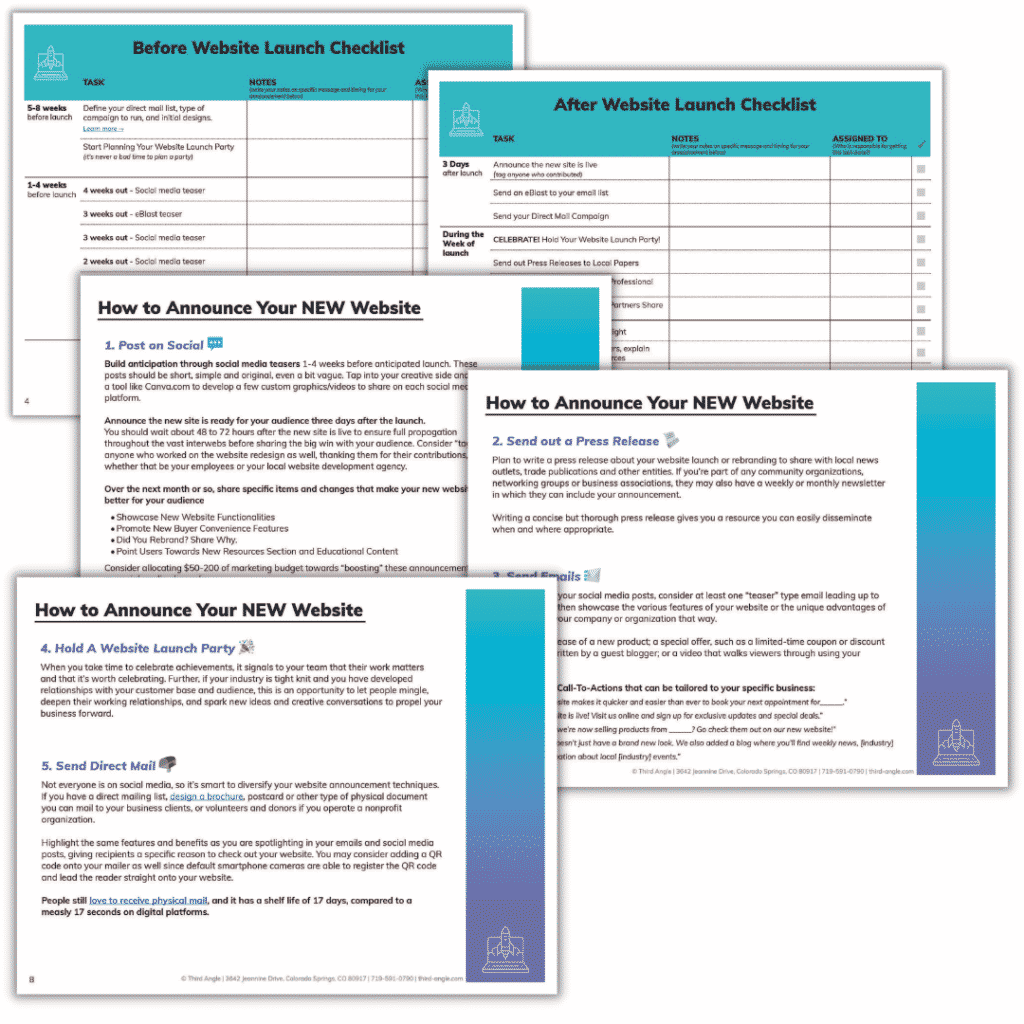 Website Launch Announcement Checklist
Worried Your Website Launch May Fall Flat?
☑️ Includes detailed checklist with what to do & when.
☑️ Get insider information on how make everything run smoothly.
Neon Pig Creative
Neon Pig Creative, founded in 2017, is a newer addition to the Colorado Springs web development scene. This full-service creative agency, led by a small group of creative professionals, takes on a variety of projects, including logo design, branding, integrated advertising campaigns and website design and development. Some of their past clients include the Colorado Chorale, the Cultural Office of the Pikes Peak Region (COPPeR) and the Major League Baseball Players Alumni Association (MLBPAA) in Colorado Springs. According to the company, whenever they develop a company website, they also train you and your employees so you feel comfortable updating, editing and creating new pages on your own in the future. In our opinion, this is something that any quality website development team should include as part of your project, so be sure to ask any website developer you consider partnering with what their stance on that is.
Simplex Studios
Simplex Studios, established in 2005, is another highly rated website designer in Colorado Springs. Like Steck Insights, they specialize in WordPress, but they can build a broad range of websites: business websites, ecommerce websites, learning/course websites, drag-and-drop websites and membership websites. They also provide you with support and maintenance. Simplex's expertise doesn't stop at website development. Social media marketing, SEO consulting and group training and online seminars are also in their wheelhouse. Some of their past clients include Saddletree Homes, Cascade Investment Group, the Colorado Springs Conservatory, Big Brothers Big Sisters of Colorado, CASA of the Pikes Peak Region and numerous other businesses and nonprofits.
720media
Founded in 2000 by Taa Dixon and Kevin Vicroy, 720media not only has genuine enthusiasm and passion for website design but also more than two decades worth of experience to bring to the table. In 2020, 720media was voted the best Website Developer in the Colorado Springs Business Journal's reader's poll, and they also have an A+ rating with the Better Business Bureau. They provide WordPress website maintenance options and use a pay-per-minute model with the help of time-tracking software to make website updates. Some of their other services include email marketing, website hosting, logo design, blog design and social media management.
Third Angle
Originally established in 1982 as Lightning X-Press Printing, Third Angle is one of the longest-tenured website design agencies in Colorado Springs. Over the years, we've grown and shifted services to address our clients' evolving needs and the ever-changing digital landscape. At Third Angle, we do a little of everything to cultivate cohesion and continuity for our clients both online and offline. Recently, Third Angle was awarded the 2020 Best Advertising Agency Award from Expertise. Then in mid-2022, a quote from our own Sarah Perry was featured in an article from UpCity about keyword research and competitor analysis.
In terms of website design and development, we build sites using a premium suite of WordPress themes and plugins to ensure high search engine performance and ease of use by you and your team. We've spent years compiling knowledge of the best plugins for various use cases and are constantly on the hunt for new WordPress features to bring you the best.
If your business already has a website that just isn't performing the way you need it to, we can help you with a complete overhaul and redesign. Most commercial website project costs typically start around $3,200, but we also have the ability to craft custom plans to fit your goals and budget requirements. Then we also host and maintain your website to ensure your success for the long haul and so that you don't have to worry about it.
Some of our other offerings include logo and graphic design, SEO services, print services and mail services.
Starting Your Website Design in Colorado Springs
Designing a sleek, functional website is both highly personal and objective. You want the product to reflect the unique brand and personality of your company in Colorado Springs, but it also has to meet certain standards for optimization and function to yield the best results in a competitive environment. That's where our team at Third Angle comes in. Beyond technical services and skills, we can also provide you unparalleled support, small business advice, marketing guidance and above and beyond communication because you should have a team to lean on, not just a website.