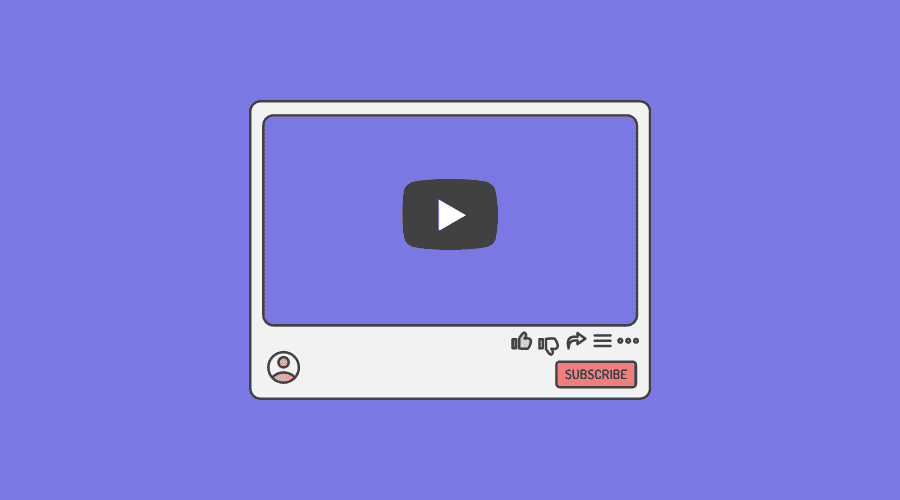 How to Leverage YouTube to Generate Leads for Your Small Business
Posted Jun 2, 2022 | Updated 1 year ago
YouTube has come a long way since its humble beginnings as a simple video-sharing site. Now professionals and companies use the platform to distribute industry-relevant content to connect with customers, generate leads and drum up recurring business.
The key to effectively utilizing YouTube for business purposes is understanding how the platform recommends viewers to videos and what sort of content will appeal to your target audience.
How Does the YouTube Algorithm Work?
Many people refer to "the algorithm" in reference to YouTube, but that term is misleading. In fact, YouTube does not have a single algorithm for recommending videos to viewers. They have different systems designed to do different things via the three places where these videos may show up:
a user's home page
search results
the recommended videos that load at the end a video
In 2022, YouTube doesn't base recommendations on clicks or views. The platform now prioritizes overall user satisfaction-related goals, such as suggesting more content similar to what viewers have watched the longest, gone back to more than once, or engaged with via comments, likes, and shares.
YouTube uses surveys to find out how viewers feel about specific content and then implements that data to train their predication models to effectively identify which videos are highly satisfying and, therefore, should be recommended. YouTube also uses signals such as shares, likes and dislikes.
Ultimately, you can't optimize your content for any one of the three specific traffic source—such as home, search or recommended—but you can optimize it for viewers to try to reach your intended customer base. That means understanding your audience and creating content that is meaningful for them.
How to Create Professional Content for YouTube
With an understanding of how the YouTube systems work, you can then develop a YouTube internet marketing strategy for your business.
Here are some ways to create content that will engage your audience, or prospective customers, and generate leads, while also serving your established customer base:
1. Tutorials and How-to Videos
For some professional fields, how-to videos and educational guides are the best strategy. They establish your company as an authoritative voice or an industry leader, build trust between your brand and customers, and can frame your business in a benevolent light.
For example, a plumber or landscaper might give tips on something simple that a homeowner can tackle on their own and then encourage them to reach out for more complex projects. Since a majority of viewers rely on the suggested videos list to find the next content that they'll watch, it can be helpful to develop a series with topically related content.
2. Film Behind-the-Scenes Content
Your customers might also be interested in behind-the-scenes footage that showcases your professional processes and helps them better understand your company and your values. Maybe you are working on a cool project or doing a team-building activity. Maybe your brand has a unique process for quality control or you're preparing for an upcoming event. Whatever angle you choose, the goal is to build trust with your customers and demonstrate why you're a business worth hiring or purchasing from. This is also an opportunity to have fun and show a personal or humorous side of your brand. 
3. Develop In-Depth Narrative
Another way to connect with your audience is through in-depth storytelling. This is especially effective if you own a mission-driven nonprofit organization. However, YouTube viewers tend to be more invested than viewers on other social media platforms, so there are opportunities for various professionals and companies to tell a meaningful story centered on a compelling initiative, project or person. This YouTube strategy humanizes your brand and illuminates your values, drawing in customers and getting them emotionally invested.
4. Use Viewer-Generated Content
People want to feel like they're part of something and they like being able to identify themselves within the content they consume. As a company, you can use content created by your customers or partners to fill out your channel and make your brand approachable and relatable. This type of content broadens your voice and organically expands your channel by motivating people to visit and submit content. Additionally, you can share it on your website or other social media channels to integrate your overall communications or marketing strategy. 
5. Engage Your Followers
One of the most important ways to not only generate leads but also cultivate them is by engaging with people who like or comment on your videos. Encourage them to view more content or connect with your company in another way.
You can also grow your brand's presence on YouTube by interacting with others in your industry or content that is topically related to your own. It is becoming more commonplace for YouTube influencers to partner up on campaigns.
Additionally, you can directly ask your customers for feedback in exchange for a coupon, discount or giveaway. This grows your brand credibility while cultivating a sense of community and ensuring the content you're creating is what your customers actually want.
Next Steps
If this all feels a little daunting, start simpler. Use the existing blog content and marketing collateral your brand has created to start publishing video content as a supplemental medium to existing marketing materials. Once you feel more established in this way, you can then progress on towards creating new content in video form and then supplementing with website and print content.
While we don't at all claim to be YouTube experts, we're here to help your small business succeed and are more than happy to answer any lingering questions you may have based on our experience leveraging YouTube as a small business.