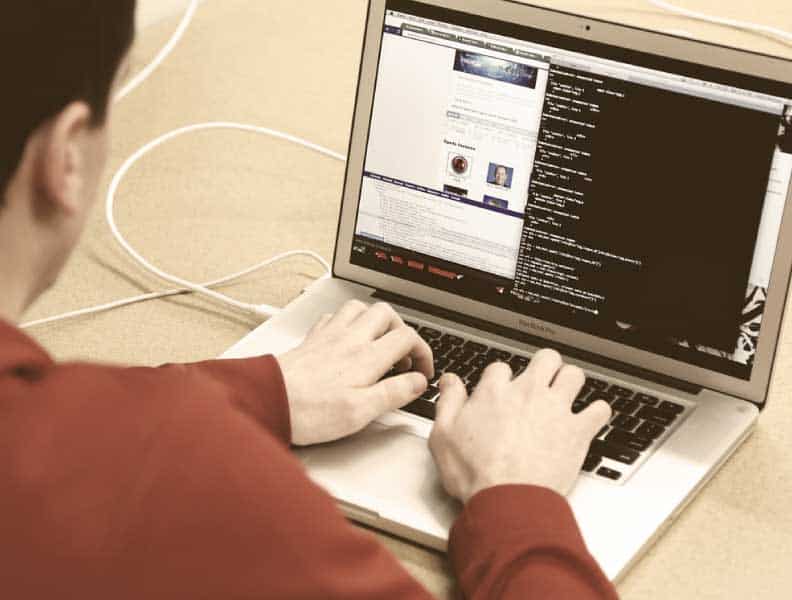 How to Find the Right Website Keywords to Smash the Competition
6 min read |  Posted Mar 2, 2016
Finding the right keywords for your website can cause it to move up in the search engines, leading to more success for your business.
When choosing keywords for a website, businesses often focus on those terms most commonly used by themselves. Although it does make sense to do so, focusing solely on this area can lead to a business overlooking other words and phrases that may have great benefit to them. When a business adds these other terms, they gain an edge over their competitors, especially in competitive niches.
So how you go about finding these critical words and phrases, known as keywords? Just follow the tips below and gain that edge over your competitors!
1) Do a competitor analysis
A competitor analysis is essential, and this is a task that should be conducted on a regular basis. During this analysis, businesses determine who they are competing against and what keywords they are using.
An easy way to conduct this analysis is to simply enter the desired search term in a search engine and see which companies come up. Many business owners are surprised to see who shows up in the results when they take this simple step.
In addition, there are tools like Spyfu that may be used to determine not only who competitors are but, also, which paid and organic keywords they are ranking for, how much they are spending each day, their average position, and their click volume in terms of both paid and organic results.
For more tech savvy individuals, this next method can be used to learn more about the competition directly from their websites.
For instance, when using Chrome, visit your competitor's webpage you want to research and then right-click and select View Page Source in the pop-up menu. This will pull up the code, in a new tab, used to generate the web page.
Next, press Ctrl + F, on your keyboard, to search the page. Enter "<title>", "meta name="description"" and "meta name="keywords"" individually into the search box that pops up to find the keywords they are optimizing for.
Do this on the homepage and on each category or product page to determine which keywords they are targeting. Business owners who do so may find they have a whole new list of keywords to be targeting. Be aware that on some websites the "meta name="keywords"" may not produce any viable results, while others have a list of keywords.
Make note of your competitors that have long lists of keywords on their pages, because with recent search engine updates they could be facing a penalty for "Keyword Stuffing".
To be in line with current standards it is advised you pick an individual keyword phrase for each page. Then reinforcing that keyword phrase and variations of it in your content. Keep in mind, it is suggested your keywords be grammatically correct and there is no need to worry about adding misspellings of words because search engines have become very good at deciphering requests.
Finally, try to avoid being overly generic or broad with your keywords. Add additional words such as: cleaning, computer, makeup, paper.
2) Find the right long tail keywords
A number of businesses also fail to take into account the benefits of using long tail keywords. This is nothing more than a search term that uses detail orientated words to narrow the search to a more specific product or service. Consumers typically use this type of search phrase when they are closer to making a purchase, as they wish to have fewer products or services to compare.
For example, a typical keyword would be "ankle boots", but a long-tail keyword would be "women's black ankle boots". This narrows the search to only those items, instead of all ankle boots in general.
These long tail keywords, which typically consist of four words or more, make up the majority of searches conducted today. They target those who are ready to buy, meaning a company is more likely to see conversions when this search phrase is entered.
Although they should not be the sole focus on an SEO strategy, neglecting them means a company may lose out on a great deal of traffic. Keep this in mind when choosing which terms and phrases to focus on.
3) Narrow and focus your efforts
With the list of keywords created in the previous steps, you can begin to determine the most competitive of your keywords to rank in search engines. By narrowing down the list, it allows you to focus on those keywords expected to produce the best results.
You can start by taking out the keywords that are not grammatically correct, incorrect spellings of words, overly generic (like "food"), and ones no longer relevant to your products or services.
Using this shortened list of keywords, review the paid ads that show up in a search (the first few ads at the top of the main search area) to gain a great deal of information about the competitiveness of a given keyword(s).
You will want to to focus on those keywords that appear repeatedly in these ads.
4) Gather more information
In addition to the tips above, a variety of other techniques may be used when finding and choosing keywords.
If you haven't done so already, determine the typical buyer for the product or service being offered, including their age, gender, average income, what they wish to accomplish in life, their interests, hobbies and more. This helps to determine who is being targeted.
Another way is to talk to your customers asking how they would search on the web for the product that they purchased for you. Listen to hear what words they use to describe your product or service.
Sometimes we find our customers and prospects use different words than us that might be useful to add to the keyword list. And don't forget to look at Google's suggestions when typing in a search as well as the Related Keywords found at the bottom of the search page.
Keyword research is essential for companies who wish to move up in the search engines. Many business owners focus solely on those keywords that are most commonly queried by consumers, overlooking less-searched terms that are capable of producing great results.
---
Make use of the above tips when determining which keywords to focus on for great results.
Most consumers only look at the first three search engine results, as studies have shown repeatedly, thus every business needs to focus on landing in one of these three spots. With the help of these tips, doing so becomes much easier.