Awarded as 

Best Digital Marketing Agency
Your Trusted Colorado Springs Marketing Consultants since 1982.
Having provided marketing in Colorado Springs for the past 36 years and counting, we've seen tactics and marketing best practices change in countless ways. We are a committed advertising agency that adapts to the changing industry and keep clients informed about high returning marketing solutions. In this way, you are able to "pick the brains" of marketing experts from one of the top ad and web design Colorado Springs advertising agencies.
Small Business Marketing Services
What can we do to help
your marketing in Colorado Springs?
The Impact of Small Business Marketing Services
This company increased their web traffic by 312% AND increased their lead conversion rates by 371% - in just four months.
When J. Rick Lawn and Tree came to us, they wanted to do more marketing in Colorado Springs to prepare for the seasonal uptick of people looking for lawn care services in the spring and summer months. They had the systems in place to grow their client base and were ready to make it happen with small business marketing services.
In short, they wanted more sales. (Don't we all!)
They wanted to overhaul their website and run some online and print marketing campaigns to promote their first time customer special.
Our plan targeted getting more leads to the website and converting more leads into customers. Through a search engine optimized, user friendly website redesign, coupled with several FB ad campaigns and print collateral, we achieved both targets. At the end of the season, their 2018 sales were 1.3 times higher than in 2017!
Achieving this kind of positive change and business growth for our clients is the kerosene to our lamps - it keep us burning and our faces lit. There's nothing better than seeing the smiles on client's faces when their marketing investment pays huge dividends.

Get the full story.
See the tactics we used to achieve 1.3 times the sales in 4 months with this real life marketing case study.
We Love Small Businesses
All business are different. Do what works for YOU. You won't find any Colorado marketing agencies who get you quite like we do.
We love being creative. As *Dorothy Parker puts it, "Creativity is a wild mind and a disciplined eye." That's who we are. You'll feel at ease knowing that you've acquired a dedicated and attentive team to propel your advertising in Colorado Springs to success.
We will be direct and honest with you and all decisions will be made in light of what your business needs to succeed. Because of this, we stay in contact and keep you informed of ways to get the most out of your marketing investments.
*Dorothy Parker was a 20th century American poet, author, and member of the Algonquin Round Table, known for her wit and sharp tongue.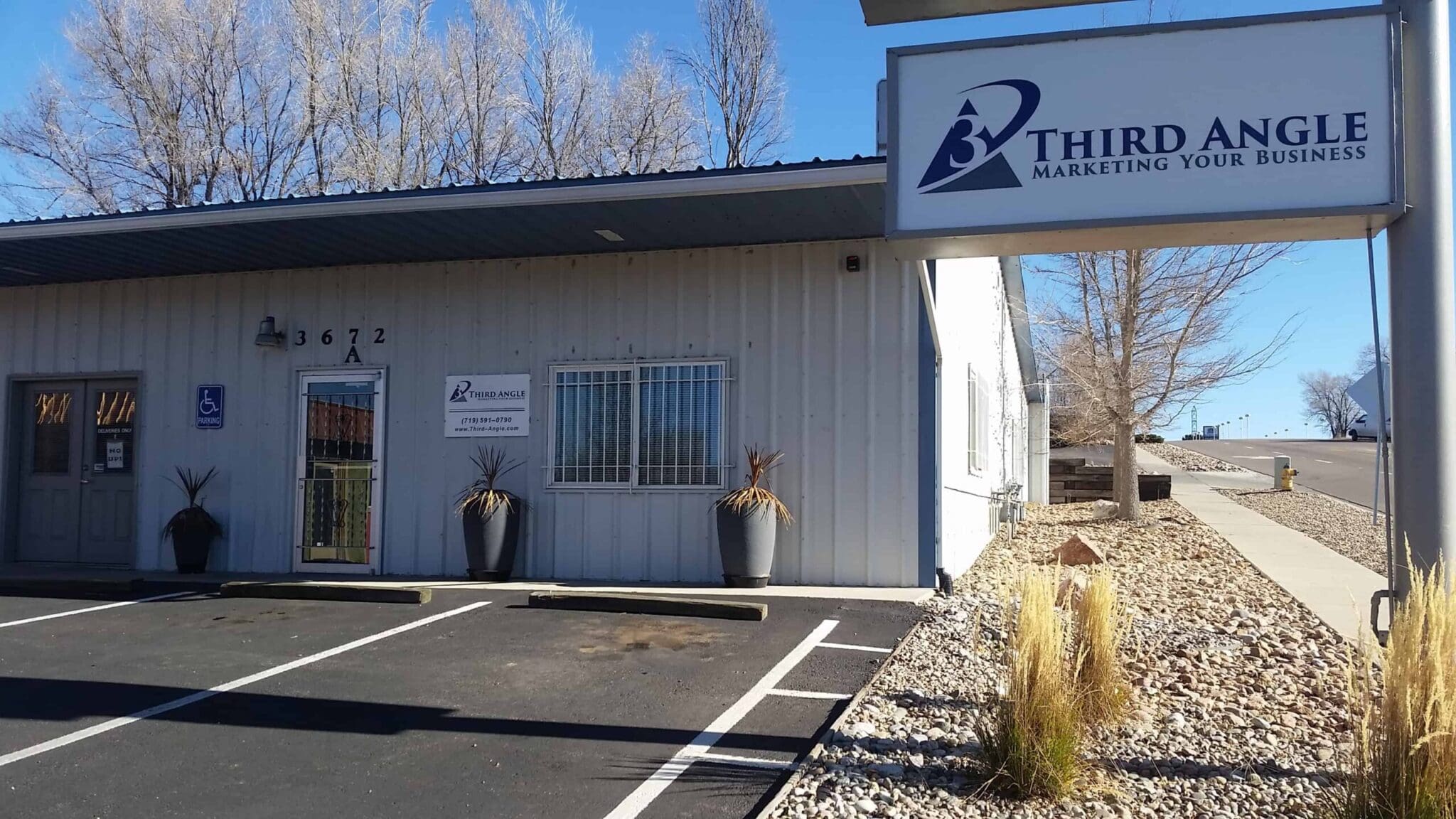 Not sure of your best approach for marketing in Colorado Springs?
We pride ourselves on being different from other Colorado ad agencies. Schedule a no-obligation chat with one of our marketing experts. We want to listen to your story and goals and give you some direction for achieving marketing success and business growth.