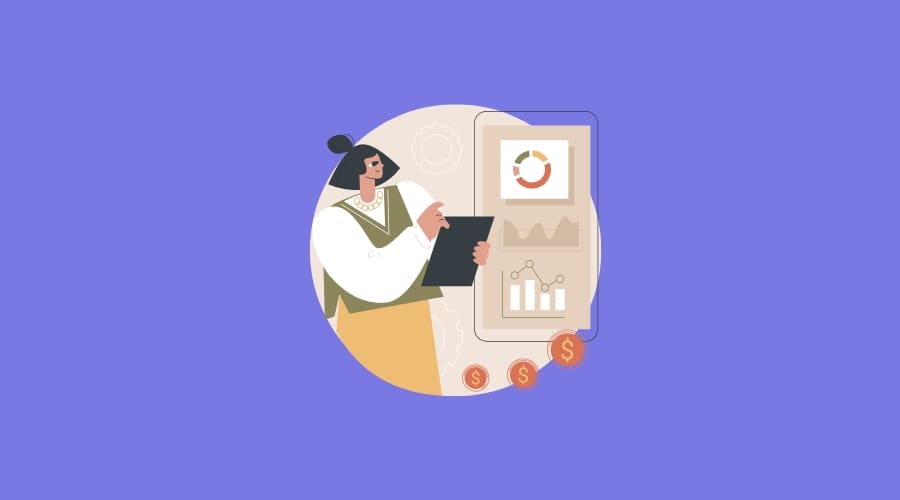 Donor Management 101: How to Keep Track of Your Supporters (Without Losing Your Mind)
Posted Apr 12, 2023 | Updated 5 months ago
Donor management. It's an essential part of successful operations for any nonprofit organization.
Keeping track of important information about your supporters is the best alternative to going out and speaking to each one individually that is currently available.
It enables you to develop fundraising campaigns and marketing strategies around hard data and donor metrics, instead of ideas or assumptions. This information also allows you to target particularly significant donor relationships and in a more personal way.
Depending on the size of your nonprofit in Colorado Springs, however, donor management can seem like a daunting task. It requires not only knowing what donor metrics to track, but also how to do it and how to keep all this information organized in a way that's actually useful for your organization.
What Donor Information Should Nonprofits Track?
Collecting relevant information on your donors is a critical part of understanding their donor lifecycle. Donor lifecycle analytics give you meaningful insight on how your organization is perceived and the effectiveness of your developmental initiatives.
But where to start? There is a lot of data that could be collected when it comes to your donors, but that doesn't mean it needs to be—or even should be.
Some of the data that will be most useful for donor management, communications, and fundraising efforts include:
Demographic information, such as name, age, geographical location, gender identity, wealth indicators, etc.
How donors heard about your organization
What drew them in or inspired them to donate to your cause
What they know and how they feel about your mission, programs and projects
What could motivate them to give more and if there are any calls to action they find particularly meaningful
Whether they're involved in your organization in another way, such as through volunteering or serving on a committee
This data then helps you know which efforts are most effective in reaching prospective donors and motivating them to give, whether it differs among various demographics, and if there are opportunities for growth that should be explored.
Additionally, you should be tracking general contacts, as well as already established donors. Anyone who has made contact with your organization—whether it be subscribing to your email list, attending an event, or requesting to be on a mailing list—is a worthwhile lead when it comes to the acquisition phase of the donor lifecycle. You may eventually turn these individuals into donors if you deliberately track and nurture those contacts.
Choosing the Best Donor Database for Your Nonprofit Organization
Before we get to best practices for nonprofit donor database management, let's touch on the importance of choosing the right database software for your organization. There are several options to choose from. It all comes down to what you want your database to do for your organization.
A good donor management software should be seamless and easy to use. Other key features to look for include customizable donor profiles; donor segmentation capabilities; task management, including assigning jobs, setting alerts and reminders, and checking off completed tasks; email campaign management; and third-party integrations, so you can better automate and streamline systems and processes at your nonprofit organization.
How Do You Get Information About Donors for a Database?
Nonprofit organizations can use a variety of direct and indirect tools for gleaning donor information.
You might indirectly gauge your donors' interests based on the activities and programs they sign up for and participate in. Do they tend to show up for events geared toward a particular aspect of your organization's mission?
Does their donation always coincide with an annual campaign or are they monthly or recurring donors? Do they always earmark their donation for a particular initiative, campaign or project? This is information you already have access to, based on the timing and nature of your donors' contributions. And it's information worth making note of on each person's profile in your database.
You also can also try using tools geared specifically toward gathering more data from your donors. This includes things like donation forms that people fill out when gifting or online surveys that can be distributed via an email campaign, your website, and social media. Events also provide a good opportunity for collecting additional donor data.
How Do You Manage a Donor Database?
As part of the donor management process, you then decide how to track data in a way that is effective for your nonprofit in Colorado Springs. That involves selecting practical metrics that can provide insight into different aspects of your fundraising efforts and how well you're performing at various stages of the donor lifecycle.
For example, you might want to track new contacts and donors by source, which refers to the way you received their information and/or donation in the first place. This can help you identify which of your efforts—from website traffic and event registration to annual appeal messages sent out in digital or print format—are most successful when it comes to motivating engagement.
Similarly, if you track new donor acquisition by campaign, you'll gain insight into how your first-time donors prefer to give. Do they like giving to campaigns that have a predetermined fundraising goal and a clear objective, rather than contributing to the general operations of your nonprofit? Are your messages more compelling when they can tie a person's donation to a tangible and measurable outcome? If you're able to get a lot of new donors from an exciting campaign, how do you then engage and nurture them to turn them into repeat donors?
A few other metrics to consider tracking and reporting on include:
1. A Donor Retention Rate
It's valuable to know how well your nonprofit is doing in terms of keeping donors once they're brought into your organization. You can easily calculate your donor retention rate by dividing the amount of repeat donors from the current year by the number of people who donated the year prior. This allows you to gauge how well you are doing at turning donors into long-term supporters. Some organizations also like to break it down to a more specific metric, such as rolling donor retention; first-year donor retention; and year-over-year revenue retention.
2. Number of Days Before the Donor's First Gift
Another metric to track in your donor database is the average number of days it's taking before your new contacts give for the first time. You can see how effective your nurturing strategies are and if you're making the right moves to connect with interested individuals, draw them further into your organization, and give them a reason to donate.
3. Annual Amount of Upgraded Donors
You may also find it useful to track the number of upgraded donors you have from year to year. An upgraded donor is simply someone who gives more this year than they did the previous one. It can be valuable to talk with these donors about why they've chosen to contribute more to your nonprofit organization. Are there any specific action's you're taking to prompt their increased giving? Can you implement those strategies or new ones to reach other donors and motivate them to upgrade their donations?
There is so much donor data that could be collected. Narrowing down the metrics you track to a few of the most practical ones will help you not feel overwhelmed while also giving your team critical insights and information around which to fashion your developmental strategies.
Using Donor Data to Enhance Your Marketing Strategies
By tracking donor information, you also can improve your marketing and communication efforts as a nonprofit organization. Our team at Third Angle can help you design customized materials and direct mail campaigns that strategically use donor data to make your messaging, visuals and distribution methods more effective based on a targeted segment or past giving behaviors.