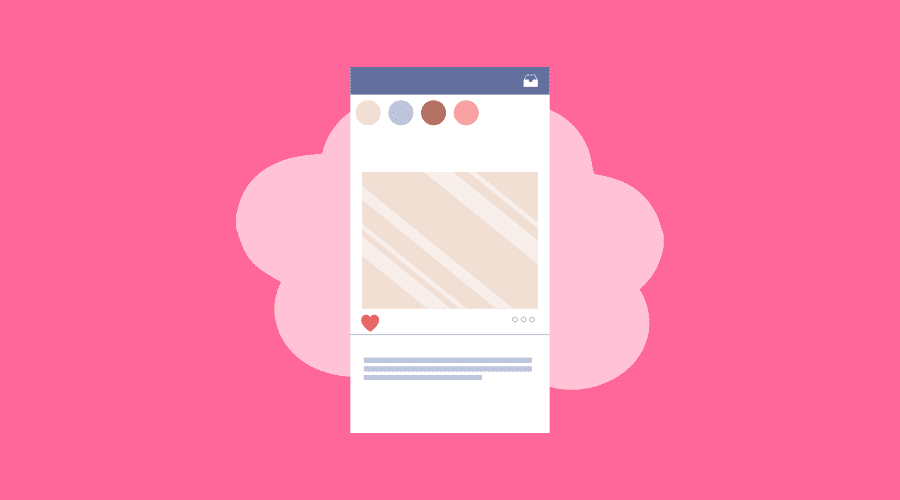 How To Announce Your New Logo and Branding on Social Media
Posted Mar 15, 2023 | Updated 3 months ago
Rebranding your business, or even developing a new logo, is an exciting endeavor. It gives you a chance to shift the identity of your company or communicate your values and vision for the next phase of its life.
If you're adopting a different logo or brand identity, it's important to build a campaign to introduce your new look to your loyal customers and the community at large. As part of that launch, incorporate a strategy for announcing your company's rebrand on social media.
In this way, you can reach thousands of individuals in the area and give them a taste of your new look, along with what it says about your business' future vision, goals and aspirations.
Introducing a New Logo or Rebrand on Social Media
Your announcement strategy—and what all is involved—depends to some degree on the scope of your rebranding. If you're just rolling out a new logo, you may not need to take the same measures as you would for launching a total transformation of your brand identity.
How well-established you are in the community and other factors can also impact the type of rollout needed to effectively introduce your brand refresh.
Here are a few ideas and steps to consider as you plan how to announce your new logo or branding on your social media channels:
1. Update Your Logo on Your Company Profiles
One of the first steps for a rebrand announcement is to update your logo wherever it appears online, including your social media. Many companies and organizations use their logo for their profile picture on Instagram, Facebook, or LinkedIn and their professional YouTube channel. If that's the case, plan to switch it out for your updated logo before or on your official announcement day.
This coincides with updating your logo on all your marketing and communications channels, including your website, email headers, sales letters, and print materials. Make sure your logo appears consistently across all these platforms, both online and offline, and plan for a simultaneous logo launch.
2. Generate Buzz About the Rebrand
Your followers may already be aware that you're planning a rebrand because you've asked for their insight or feedback at some point. Or your rebranding may come as a surprise if you haven't had much previous stakeholder involvement.
Begin to get your followers excited ahead of time by generating buzz about your business rebrand. Give them an indication that something new is coming in the weeks or days leading up to the official launch. These posts can contain a simple message—such as "We're getting a makeover" or "We've got a new look coming." Build up anticipation and get your target audience used to the idea that there's a change ahead.
Additionally, if you're holding any sort of in-person event to celebrate the rebranding, create a Facebook event or share the event details on your other social media channels.
3. Write a Blog or News Post
If you want to dive deeper into the reasons behind your company's rebranding or new logo, it can be helpful to write a blog post or news article. Maybe you're changing the name or adopting a new look because of a shift in ownership or the expansion of your services. Maybe your organization's mission or programming is evolving. Maybe you're struggling to differentiate yourself from the competition in the surrounding Colorado Springs area.
Whatever the driving force behind this shift, you want to communicate it to long-term customers and your existing audience. A longer post or article gives you a chance to flesh out these details for those who might be interested, and then you can use it as a resource to share via your Facebook page or Twitter. You can also repost the article about your rebranding on your company's LinkedIn account.
4. Prepare Day-of Posts for Announcements
Next, prepare and schedule a post to go out on each of your social media channels to announce the new logo or branding for your Colorado Springs company. Tailor the content to the channel. You can create a short video that captures the evolution of your brand, highlights your history, and talks about your new look, and this video can be shared on TikTok, Instagram and/or YouTube.
Meanwhile, you might want different content to put on Facebook, Twitter and LinkedIn. As mentioned above, you can pull out some key points from your press release or blog post and share the article. But, as always, visuals are key, and your main goal is to show customers what they will see when they interact with your company in the future.
Highlight your logo, new brand colors, and any other visual elements that have changed. Also, consider running ads or boosting your content on social media so it has more reach.
5. Continue the Conversation
Ideally, you'll get plenty of engagement on your social media announcements. Take advantage of that to keep the conversation going. Respond to comments quickly and openly. Depending on how well-established you are in the community, there may be some uncertainty or even mild contention over the change—especially if you've adopted a new name or made a radical shift in your branding.
Some customers may be wary of losing touch with your brand or not connecting as well. Don't shy away from taking this kind of engagement in stride, and provide more information to ease concerns. Sustaining the conversation and leading it in a positive direction post-announcement is just as important to the success of your launch as the initial post.
6. Remain in Promotion Mode
Rolling out your new brand identity won't necessarily happen at one time—even though all your digital and print marketing assets should be updated simultaneously. But you may have ample new content that you created for the rebrand. Plan to share this periodically over the coming weeks to continue reaching new audiences and normalizing the shift for those who caught your initial announcement. Also, share other media that comes out about your rebrand, such as a news article written by your local paper, a radio spot, or even positive reactions from customers.
Introducing Your New Brand on Social Media
Sometimes, businesses need a fresh start, and a rebrand is the ideal way to accomplish that. Whether you're making a drastic change to your company's name, logo, and brand identity or just a simple shift, how you introduce the new look is critical to not losing touch with your current customers and building excitement around the change.
Our team at Third Angle can assist your company with the rebranding process—from designing a new logo and refreshing your website to creating new print materials—and also help you strategize for a successful launch.