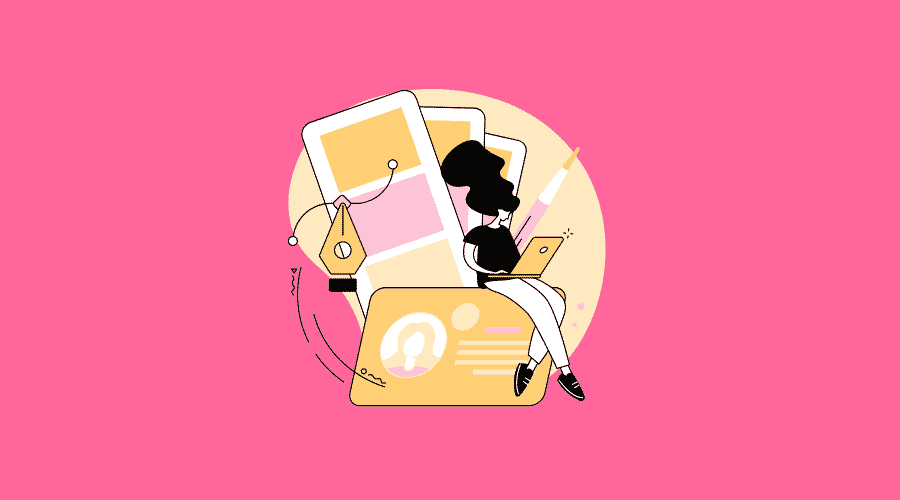 4 Keys to a Successful Rebranding Strategy and New Logo Announcement
Posted Apr 29, 2022 | Updated 2 years ago
In its simplest form, rebranding is a way to invest in your company's future by ensuring your brand image reflects your current vision, objectives and culture. It helps you stay relevant in an ever-evolving business landscape.
That being said, rebranding is often a comprehensive process that may involve everything from changing your business name and logo to refreshing your website and reimagining your print marketing materials.
Whether your motivation is a recent company acquisition, an expansion, or an evolution of your offerings, it's important to develop a thoughtful rebranding strategy.
What are the Steps to Rebranding Your Business?
Whether you are simply commissioning a new logo or embarking on a more comprehensive rebrand, there are several steps to ensure a successful process, from evaluating your current brand image to your new logo reveal. Here is how to get started:
1. Audit Your Current Brand
There are multiple good reasons for designing a new logo for your small business. Maybe you've changed ownership or the direction of your business. Maybe your logo is old and outdated. Maybe you've added a new service area or fresh products. It all comes down to identifying that your current logo is no longer doing the job you want it to do.
A rebrand is often the launching point to even greater achievements as an entity, whether for-profit or not-for-profit. If any feelings of embarrassment over your brand are keeping you from confidently taking your organization down bigger and brighter paths, you should consider saving up to invest in a rebrand.
The first step is auditing your existing brand to determine what's working and what's not working. This doesn't just apply to your marketing website; it involves scrutinizing every aspect of your brand image and preparing to revamp them all so you have consistency among your major touchpoints.
Start with a client perspective.
Has your audience or their tastes and preferences changed over time?
How can you better connect with them?
Are you trying to connect with a new demographic?
What resonates most with your current audience about your current brand? (There's no need to throw the baby out with the bathwater!)
As part of the audit, take stock of your digital and printed assets. What items already have your company name, brand logo and brand color palette? Likely, that includes your website, social media, letterhead and swag like shirts, hats, mugs, etc.
You may also have printed posters, postcards, brochures, business cards and other items that you will update with your new logo, name and/or brand colors.
2. Hear the Voice of Your Customer
As part of the process, consider putting together a focus group of trusted customers and other stakeholders. Get their input on your logo and branding elements before the official launch. You also want to give your general client base a heads up about the eventual change. As you near the end of the design phase, send out some "coming soon" notices on social media or your marketing emails. Depending on the size of your business or the scope of your rebrand, you could set a countdown to your new website launch and invite your customers to participate.
Humans are prone to shirk change, and even the most loyal customers can be put off when they stumble across a whole new look and feel to the brand they've become attached to. Keep your customers top of mind through the entire process.
3. Design a New Brand or Logo
It can be helpful to hire a full-service graphic design company to complete the project for you. They can work up a new logo for you in addition to redesigning your website, creating new printed materials, and crafting digital advertisements using your new brand image.
The next step is matching your brand presence to the trajectory you've set it on by designing your new brand. This is where all the information you collected from your audit—including why you're changing your logo—will be put to use. If you are changing your name or your entire corporate image, be prepared for a longer and more robust process.
Before you start, estimate how much it will cost to not only work with branding and design professionals to refresh your brand but also to apply it across your marketing channels and materials. Most small to medium-sized businesses can expect to allocate about 10 to 20 percent of their annual marketing budget on a rebrand, which typically ranges between $5,000 to $50,000.
4. Rebrand Launch Examples and How to Introduce Your New Logo
Once the ink has dried on your shnazzy new logo and brand image, it's time for your relaunch across all brand entities and platforms. You can borrow similar tactics from our guide on announcing your new website.
Here are a few other items to include in your rebranding rollout plan:
Double Check Your Touchpoints. Each business uses different platforms to connect with customers, but here are a few popular places where your logo may show up and that you want to make sure is updated as part of your relaunch: Website, Twitter, Facebook, Instagram, LinkedIn, YouTube, employee email signatures, Google Drive profile settings, Internet advertisements, whitepapers, brochures, business cards, flyers and sales letters.
Write a Website Post. Create a news or blog post about your refreshed brand image or logo. Explain the reasons behind the change and give visual examples of what your audience used to see and what they will now see in various channels. Feel free to take a fun, personal approach to your post, rather than writing a press release. Let your clients know if there is more work to be done or further visual updates that will take place in the coming months.
Create Social Media Posts. After your website refresh has launched, share about it with your audience on social media. Drive traffic to your new homepage or the post you wrote about it. You also could create a fun new logo announcement video to post on your social media. Use this as an opportunity to share your logo change announcement and also to remind existing and prospective customers what you're all about.
Send Out a Letter and/or Email. If you've undergone a complete rebrand, send out an announcement letter or email to your current customers. You don't have to go into a lot of detail, or you can document the story behind the change, but give them a visual example of your new look and direct them to digital channels where they can explore further. Even if you've just adopted a new logo, it's worth a mention in your monthly e-newsletter or other regular campaigns where you share news updates.
Announcing a New Logo and Brand Revamp
Designing a logo or brand image and making sure it's integrated smoothly into all your business marketing channels is no small task. Our team at Third Angle can help you with each aspect of the transition. Simply reach out to get your project started.
We'll help you assess your current brand image and design a new logo that fits your current brand values, audience and business goals.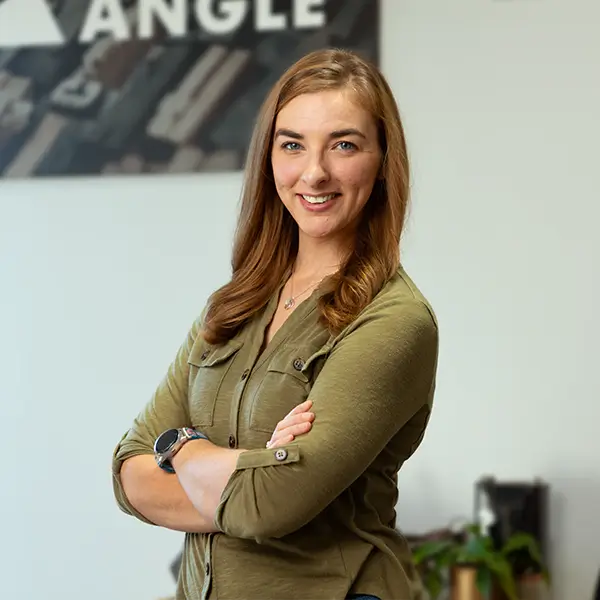 Hello, I'm Sarah. 👋 I work with businesses to help them realize their potential and create lasting marketing strategies so they can climb to the top of their industry. I love creating consistency in branding that starts with a great logo and expands to written content. Establishing a brand that translate to all marketing platforms is important to making them stand the test of time.
Usually you can found me at a local paintball tournament, snowboarding on the great Colorado slopes, binge watching Netflix or grabbing coffee (virtual or otherwise) with awesome folks like you!