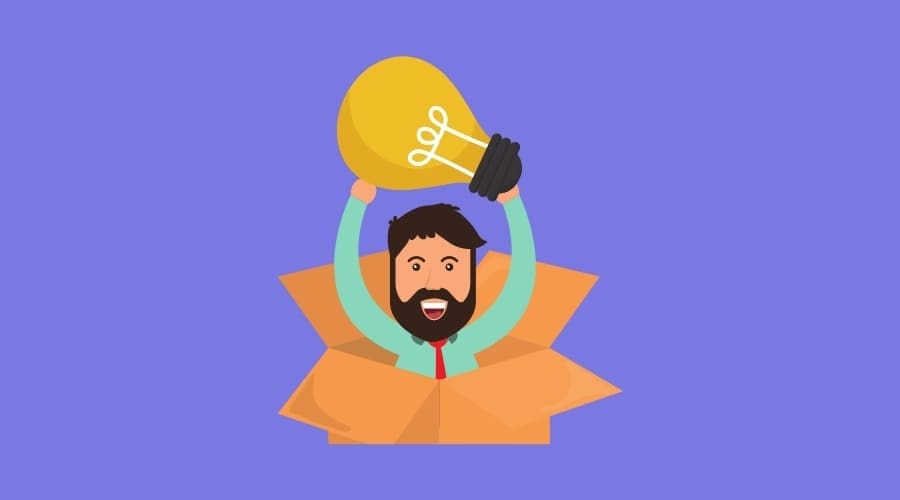 13 Landscape Design Marketing & Advertising Ideas
Posted Sep 9, 2021 | Updated 2 years ago
As the saying goes, you have to spend money to make money. But there are some better ways to spend money to actually yield a return from your marketing and advertising campaigns to generate new landscape design leads. Let's breakdown twelve to start with.
Landscape Design Marketing Ideas
Leveraging a system of different content types and promotional techniques to educate your ideal audience on various solutions to their needs and how to best market your landscaping design firm. You can accomplish this in a variety of ways, such as:
1. Define a Niche
The first step to a successful marketing campaign will be to define a niche audience within the broader scope of landscape design. Service areas and project budget are common ways to specify buyers, but you can niche further based on the purchase motivations prospective buyers have.
You can refine by residential versus commercial and municipal. You can then refine further so say you only will do residential projects that involve landscaping for owners who have owned their home for 2 or more years and intend to live there for 5 years or more. By specifying a specific segment of the market, you can tailor your marketing and advertising messages more clearly to the purchase motivations of the individuals in your target group, such as lifestyle improvement in the case above.
If you're struggling to narrow down your audience, start by identifying the audience's that prominent competitors are not focusing on and evaluate if they would be ideal clients. These market segments
2. Develop Gated Lead Magnets
Gated content is content that is behind a barrier of some sort. While some gated content is placed behind a paywall, the most common kind of gating requires website visitors to exchange basic contact information, like their email address, for the content they are seeking.
Examples include gated pricing guides, backyard design templates, shrub bed design templates, ultimate guides to pool shrubbery, and other horticultural exposays. These gated lead magnets are effective tactics for marketing your landscape design services because they allow you to build up an audience that you "own".
Those who are "just looking" for sake of ideas and evaluating if it's even an option for the future can be captured as leads using a design guide lead magnets and you can nurture them via emails until they are ready to contact you for a design consultation many months, or even years, from now.
Those who have a more urgent desire to hire a landscape designer are prone to download Pricing guides, Process guides, and similar pieces of content that are specific to your company's offerings rather than landscape design in general.
The primary value of lead magnets and gated content is that they allow you to build your sales funnel of the future and your sales funnel of the present simultaneously, so long as strategic, and consistent, email nurturing is deployed.
How to Get Landscaping Leads With Backyard Design Templates and Pricing Information
3. Send Bi-Weekly Emails
Speaking of email nurturing, a thoughtful, educational, and non-pushy email marketing strategy is another necessary component of a successful digital marketing strategy for landscape design companies. Landscape design companies can comfortably send 2-4 emails per month to remain top of mind without flooding email inboxes.
The primary benefit to an email strategy is that you own your audience. Whereas social media platforms regularly adjust their algorithms and platforms like Facebook only display organic posts to 1-3% of your followers now-a-days, when you build up a high quality email list you can control who see your message and when instead of relying on third parties to connect your message with an intended audience.
Similarly, the audience in your email list can't be displaced in search engine results by longstanding competitors, giants in the home improvement and landscape design realm, or Google's SERP Rich Results that grow more prominent each year.
4. Maintain a Social Media Presence
The audience you are targeting will determine which social media platforms you should be active on. For example, Facebook, Instagram and Pinterest are ideal platforms for landscape designers who want to work on residential projects. LinkedIn and Houzz are better platforms for landscape designers looking to be hired for a commercial or municipal project.
Different platforms will reach different proportions of your followers organically, some platforms rely on hashtags for audience growth opportunities, and the best practices for posts on each platform do vary, so be sure to entrust your social media strategy to someone who will have time to maintain the proper posting frequency and engage with followers who comment and message you with inquiries.
5. Leverage Before & After Photos
Curate a collection of professionally photographed before and after photos from landscape design jobs you have completed. What we love about Before and After showcases is how versatile they are in your marketing collateral.
You can post these Before and Afters as singular posts on most every social media channel including Facebook, Instagram, Pinterest, and LinkedIn without the post seeming out of place.
Beyond social media, Before and After galleries are highly trafficked sections of landscape design websites for researchers at most every stage in their buyer's journey. This means you get maximum promotional value out of a single piece of design. That's the way to do it! Further, allocating $5-10 dollars of boosting budget behind each Before and Afters will significantly increase the post visibility and deliver heightened value in generating demand for your services.
6. Deploy Search Engine Optimization Tactics
Search engine optimization encompasses three primary components:
A technically sound website through on-page and off-page SEO tactics.
Local reputation via citations and directory listings and a strong Google My Business profile.
Breadth and depth of content, like articles and videos, that answer searchers' intent.
A portion of your monthly marketing spend should be allocated towards first improving and then maintaining all three of these SEO components. It's like owning a car – the better you maintain it, the more miles you'll be able to get out of it and the lower your overall cost of ownership will be.
While SEO is not technically the "free" marketing that many chalk it up to be, it truly is an investment that yields ongoing returns rather than being a one-time use expense like advertising is.
7. Publish Educational Content Regularly
Fresh, helpful content, whether that be in the form of blog articles, how-to videos, or even custom infographics, is the building blog to your digital marketing campaign. These pieces of content are what you leverage to complete the preceding marketing activities.
Content is how you rank for long-tail keywords and generate qualified traffic to your website from search engines. This content then points researchers towards your gated lead magnets, from which you grow your email list. Further, content is also what you post to social media and what you send to your existing mail list to nurture them towards a conversation with your sales team.
Through educational content, you build trust, increase your authority, and maintain a relevant foothold on prospective buyers who are still in the research and evaluation phases of their buyer's journey.
Do ensure that you pick a publishing cadence that is attainable however. It's better to post 2 blogs a month consistently than it is to try and publish 4 blogs a month, fail, and then stop altogether.
8. Participate in Networking Opportunities
Because landscape design services are a highly local offering for most companies, in person interactions via networking groups whose membership includes other progressions in the home services sector such as Realtors, Remodelers, HVAC companies, Painters, etc) is a key way to increase jobs from referrals.
Online networking via LinkedIn and Landscape Design online forums is another avenue for maintaining a stance of thought leadership and fostering relationships with "connectors" in your service area.
Landscape Design Advertising Ideas
The primary difference between marketing and advertising is whether you are making your message available to find (marketing) or if you are projecting your message onto an audience (advertising). It is important to leverage both strategically. Here are some ideas for advertising your landscape design company.
1. Commission Truck Wraps
Businesses that operate within a confined service area can build brand recognition through professionally designed truck wraps. The best truck wraps will help you stand out from other service company vehicles, so take account of which local companies dominate the roadways and stray from similar looks when designing your truck wrap.
2. Send Direct Mail or EDDM Campaigns
Postcards are a 100% valid way to reach your audience. Because most consumers are digitally overwhelmed and still like to receive physical mail, it's wise to diversify your methods and toss a bit of traditional with digital into your marketing mix.

3. Print Door Hangers
Door hangers present a unique way to provide more information about your business than you can on a mailer or business card. Your project-close out team can spend 15 minutes walking through the neighborhood of the project they just completed and leaving door hangers on neighbors doors. Since the neighbors will have seen your vehicles around regularly, you're reinforcing your brand in the area. You could even include a QR code linked to a website page with a special offer for these residents to complete a project with you.
4. Run Social Media Ads
Pay-per-click advertising options like Facebook Ads and YouTube Ads can be a relevant way to drive traffic to your website and your gated marketing materials. However, beware of your targeting strategies, make sure you spend enough, and beware the special ad category settings that may limit you.
5. Run Google Ads
Another pay-per-click advertising option is Google Ads, which instead of catching the ad audience in a disruptive way appears in search results that they are actively conducting, so it is less intrusive. Beware the cost of Google Ads for markets like landscape and home services in general, however. These ads can get expensive quickly without yielding much of a return.
How to Generate Leads for Landscape Design
There are a variety of ways to generate leads for your landscaping design services, but each works best when paired in a thoughtful way with other marketing and advertising tactics. A well-rounded approach is the best approach. For more ideas, download this Ultimate Guide to Generating Landscaping Leads: