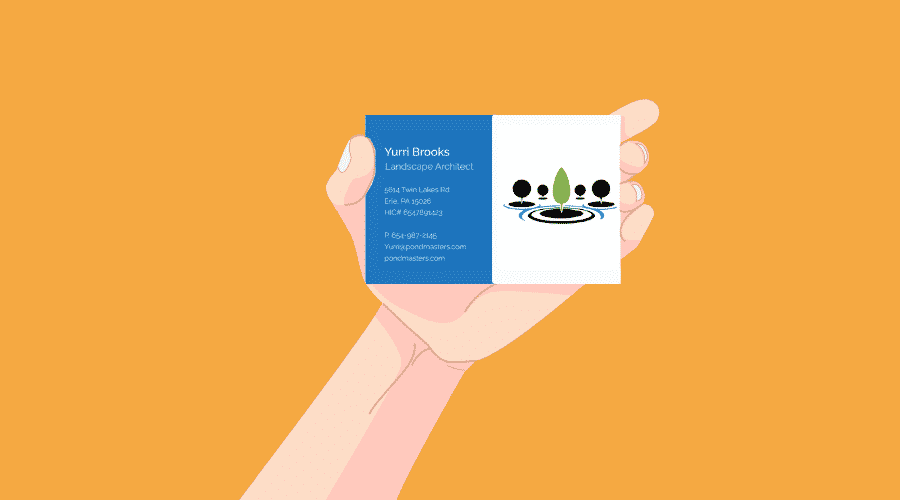 12 Landscape & Hardscape Design Business Card Examples
Posted Nov 24, 2021 | Updated 2 years ago
We're not going to bore you with another ultimate guide to business cards, you can go back and read that to refresh your memory. Instead we want to inspire you with design and get the wheels of your brain spinning for your own landscape & hardscape design business card design.
Let's take a look!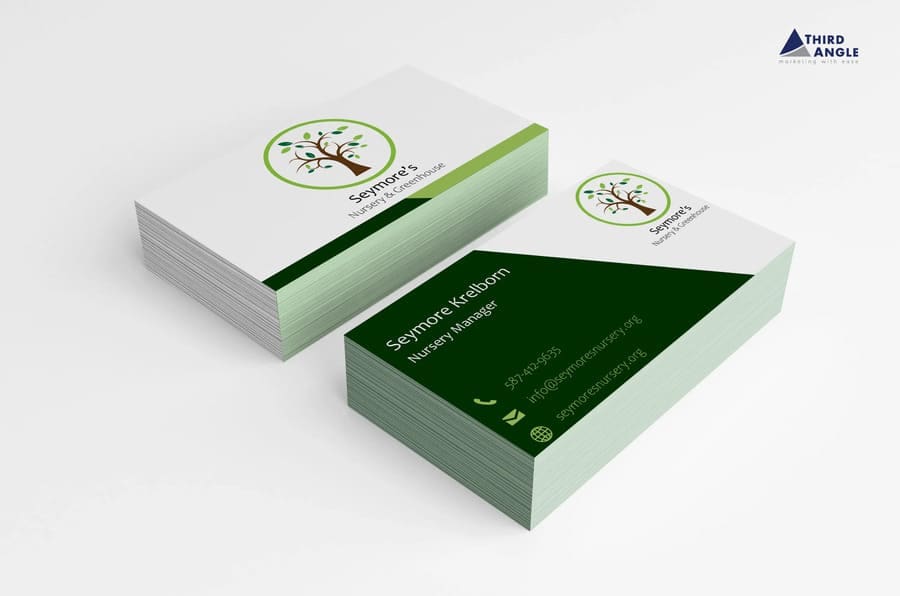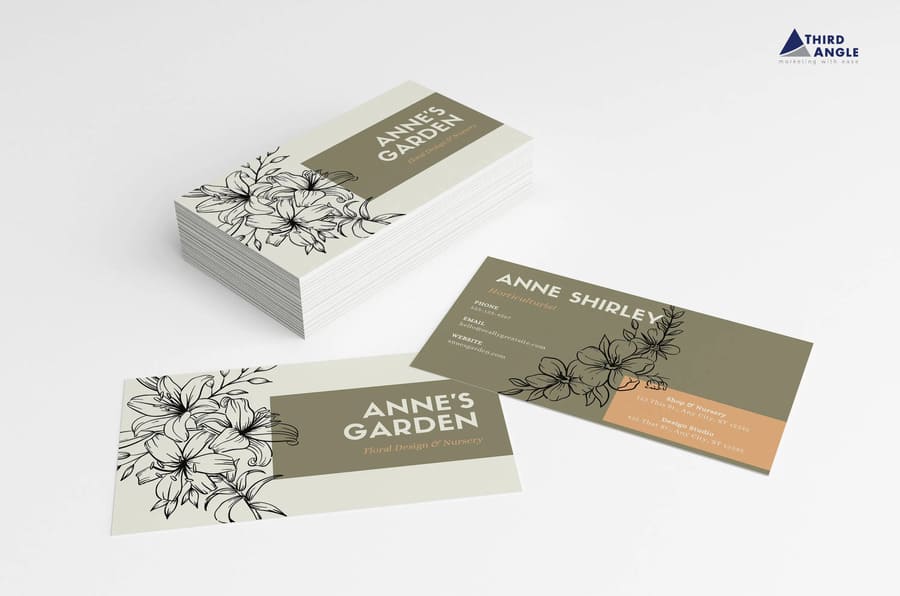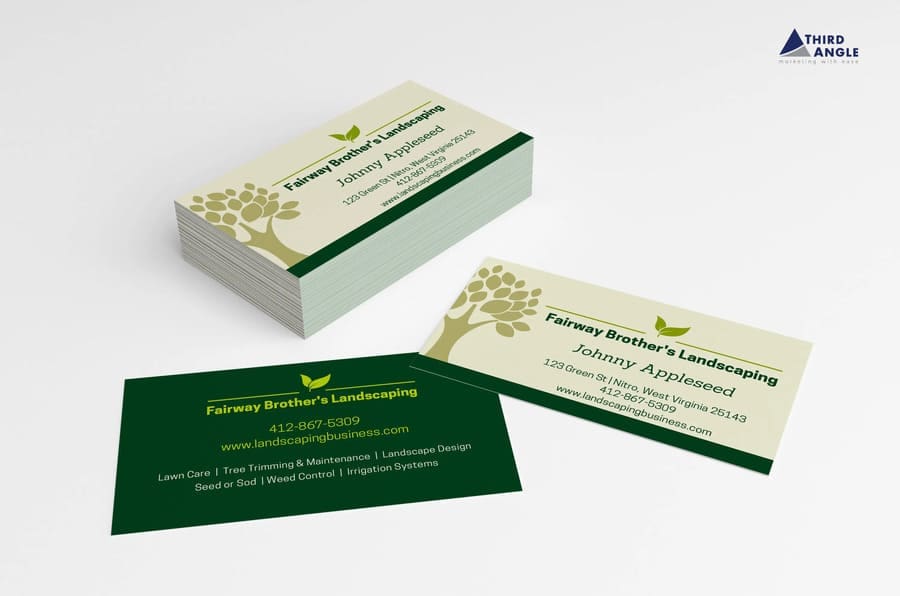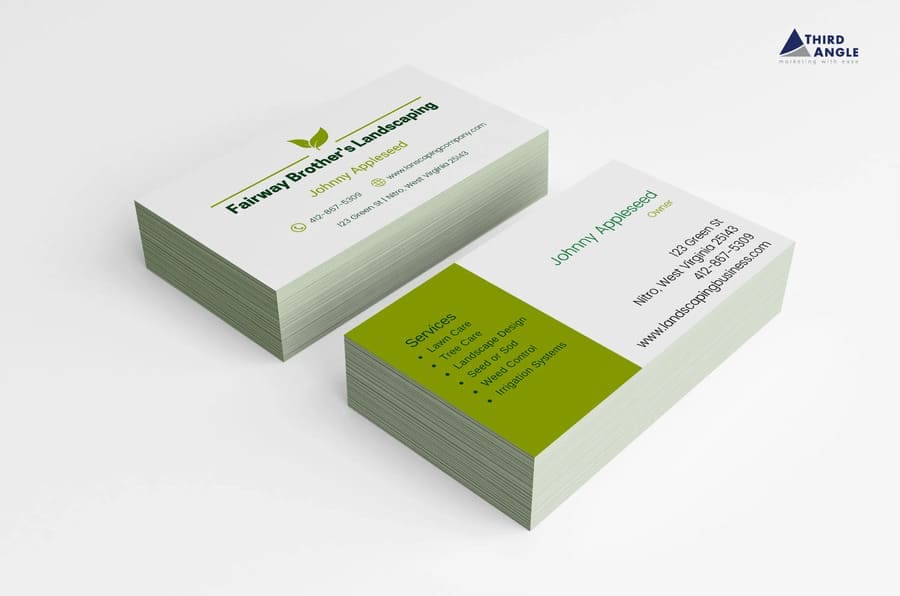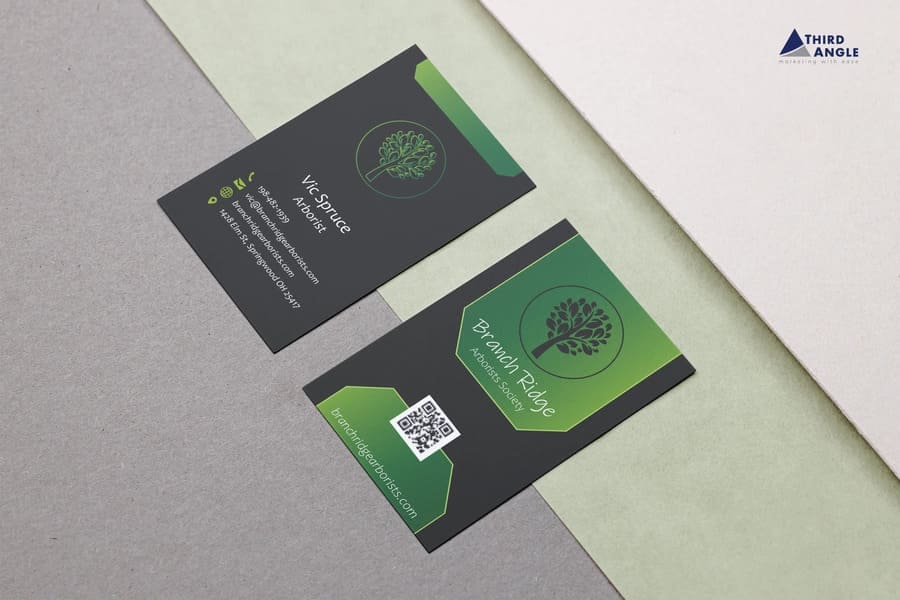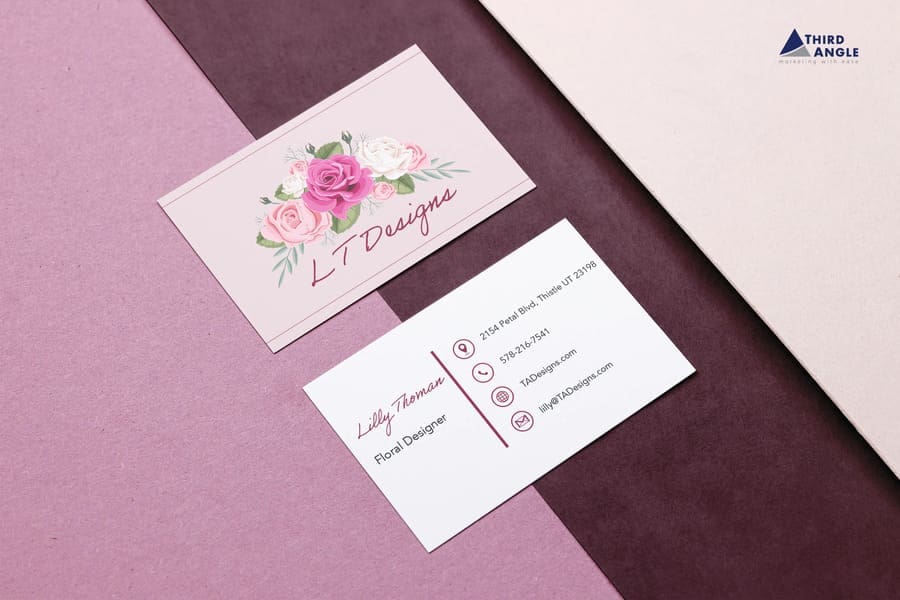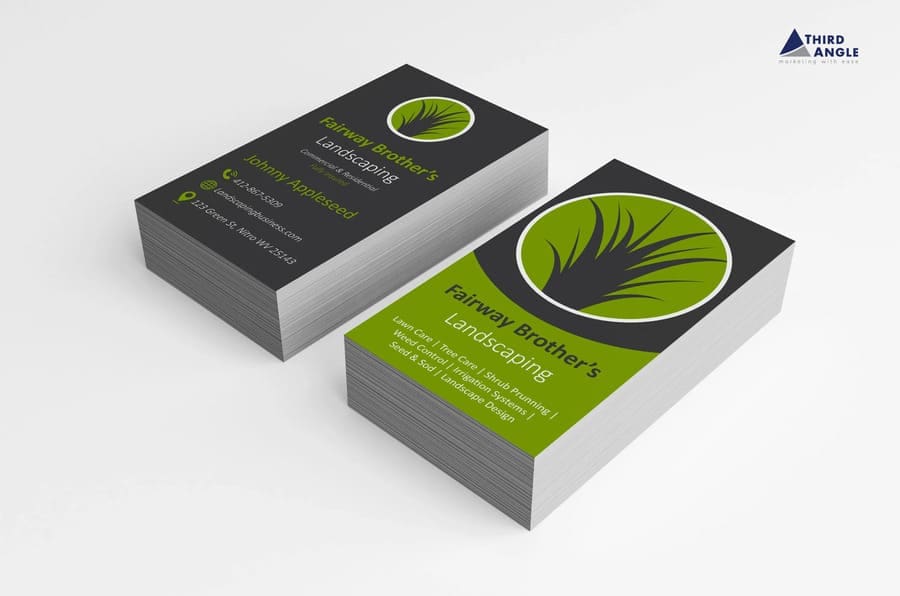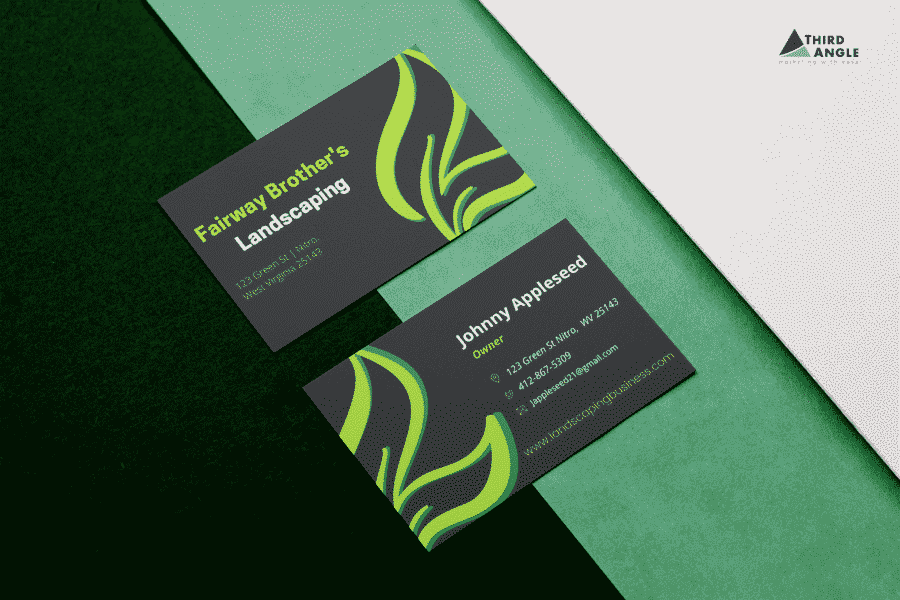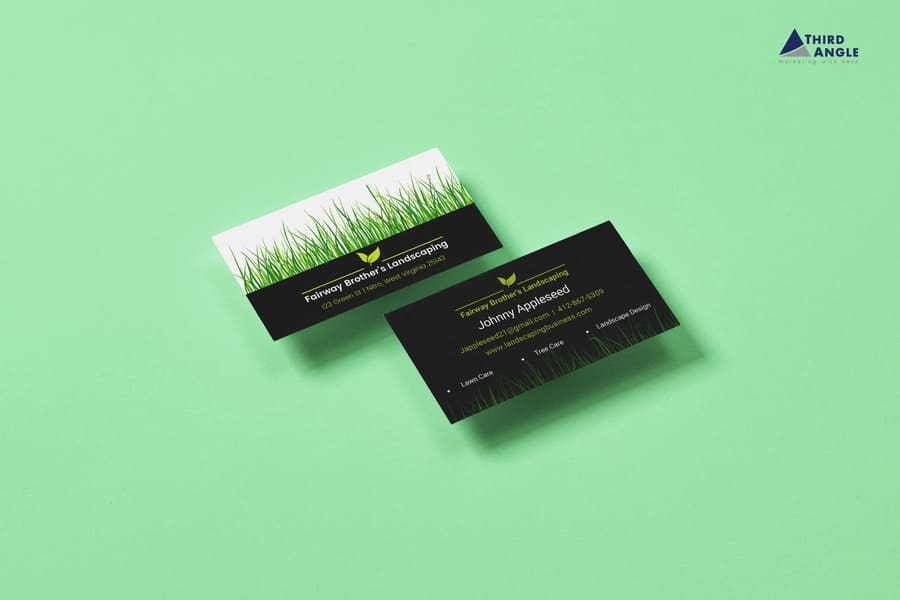 Fundamentals of a Good Business Card Design
Conventional Enough to Not Be A Bother: Business cards that are super thick, super heavy, or odd shapes make for poor user experience. Especially because you should be networking with other home services professionals and real estate agents in your service area, it is important that they can easily carry around and hand out your business cards when they meet a good candidate for referral.
Simple but Complete: There is enough information to understand who your company is, how to get in contact, and why to reach out to you.
Matches Branding Elsewhere: Your business card should incorporate the same brand elements from your website, social media profiles, online directory listings, and other printed materials.
Timelessness: Your company business cards should have information on them that will be relevant for at least a year.
Should Each Person on Your Team Have Their Own Business Card?
Whether or not your company prints unique business cards for each employee is a matter of personal choice; there is no right or wrong answer here.
Some good questions to ask yourself would be:
Who would be relevant for customers to have individual contact information for?
Do employees have individual company phone numbers or are they using personal phone numbers?
Do your sales reps have a sales territory that they work or are they assigned leads to follow up with?
Are there other ways for the same goal to be accomplished? (Via an email signature or welcome packet with additional direct lines of contact information?)
How often would you need to reprint business cards due to employee turnover or expansion?
How often would prospects or customers contact a certain person rather than the main office?
Your best bet will often be the route that encourages prospects to pick up the phone and call, but that accounts for protecting the privacy of your employee's personal information and protects your business from unnecessary costs (either in the form of potential lost business due to main office responsiveness or in physical printing costs for a wide array of business cards).