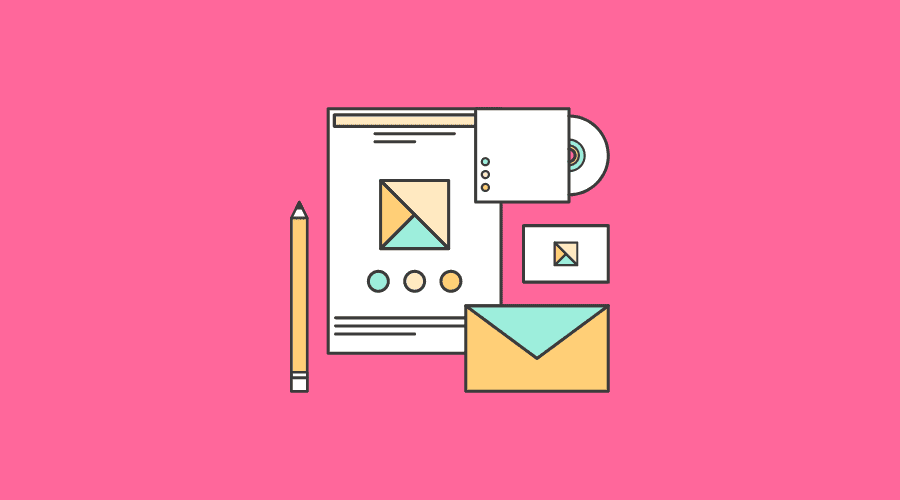 7 Questions to Ask When Hiring a Branding Agency for Your Nonprofit
Posted Mar 29, 2023 | Updated 2 months ago
Creating a whole new brand, rebranding a nonprofit organization, or even developing new marketing assets to bolster your public communications is a significant undertaking.
Many small- or medium-sized nonprofits in Colorado Springs don't have the time or personnel to devote to what can be a complex and time-consuming project. That's where a branding agency comes in.
What Does a Branding Agency Do?
A branding agency makes logos and letterheads, sure. But it's more than that. They're storytellers. They work with your organization to understand your unique mission, culture and set of services and objectives, and then they artfully develop visuals and language that communicates them in a compelling way to your audience. They help you efficiently establish yourself in your specific market or industry.
Most branding agencies can tailor their services to meet the goal of your project. Maybe you're a new nonprofit organization and you're developing a brand image for the first time. Maybe you're a well-established organization that needs a refresh because of a changing service area, an evolving vision, or simply the passage of time. Maybe you simply need some new materials for your marketing and advertising efforts.
A branding agency can work with you on these tasks and make sure you are building a long-lasting presence in your community and industry.
Questions to Ask Before Hiring a Branding Agency
You may hear numerous companies or freelancers tout themselves as branding agencies or being capable of helping you with a rebranding effort. But it's also a bit of an elusive skill that could mean different things to different people.
Plus, there are companies that will claim they have branding prowess, but their knowledge is limited or they don't have experience in your niche industry or they can't devote adequate time to get down into the weeds with you.
At the end of the day, the most important consideration is whether an agency actually possesses the right experience, expertise, tools, and insight to lead your nonprofit organization or small business through any type of branding project.
Here are some sample questions to ask a branding agency before you hire them:
1. Ask, "What is the Makeup of Your Team?"
It's important to understand the capacity of a branding agency before signing a contract with them.
Are they a one-person show or a full-service team?
What are the skills each team member possesses?
If you have a smaller job, it will be more cost-efficient to hire a single professional, as a larger team might charge a heftier price because of the wide range of services they offer—regardless of whether you need them or not. For a full rebranding, though, it can be helpful to have a group of people in your corner with diverse perspectives, talents and expertise.
2. Ask, "What is Your Go-to Design Style?"
Every creative professional, like every artist, has a unique design style. Even a professional designer who is quite versatile will still have a particular approach or a style they prefer and are more comfortable working with.
That's not to say one style is better than the other. But it's important that you like the rebranding team's creative work and that their specific design style aligns with your vision for your organization. Ask for some nonprofit branding examples from their portfolio to get an idea if they're a good fit for you.
3. Ask, "What is Your Anticipated Project Timeline?"
Whether you're looking to hire a small business branding consultant or take proposals from multiple agencies, it's important to get a sense of their availability and how soon they would be able to, first, get to your project and then to complete it.
It's likely you won't work out a detailed schedule with the rebranding agency until you've hired them, but they can let you know how busy they are and how long a project like yours typically takes.
4. Ask, "How Will You Get to Know Our Nonprofit Organization?"
To successfully help you with branding, an agency must become intimately familiar with your nonprofit organization, your culture, your values, your mission, and your target audience.
As you consider different marketing agencies in Colorado Springs, ask what their process is for getting to know your organization.
What steps will they take to better understand all the nuances of who you are and what you do in order to capture that in your branding elements?
What level of input will you be asked to give and what will that look like?
These questions ensure you are hiring a team that fits your needs and your goals for the project.
5. Ask, "How Frequently Will I Receive Project Updates?"
Other questions to ask when rebranding or hiring a creative agency is how their process works, what modes of communication they use, and how frequently they'll update you. In general, you want to get an understanding of how they operate on a logistical level.
Often, a branding agency will have a few check-ins at key milestones in the project. If you want or need more updates, see if that's feasible and the best method of communication.
6. Ask, "What Deliverables Can I Expect?"
Depending on the scope and size of your project, you may expect a certain set of deliverables.
That could be just a logo or it could include a design style guide; branding standards; typography guidelines; a brand color palette and formulas; headers for different different digital and print publications; social media post templates, and more.
If there are certain tools you want your branding to be made in, ask the agency if they can provide them in those formats.
Also, find out how these deliverables will factor into the overall cost of the branding project. Finally, be sure to be clear on who will own the files after the project. That should be you.
7. Ask, "What Level of Post-Project Service Do You Provide?"
The next thing to consider is what happens after the project is complete and you've released your new logo or branding.
To what degree is their team able to provide any sort of post-project service if you need it?
Will they archive all the files for a while in case you need adjustments or you want a new marketing asset created?
Can they provide future graphic design support and what would be the associated cost? These questions will help you determine what your ongoing relationship will look like with the branding agency.
Finding a Branding Agency in Colorado Springs
If you're embarking on any type of marketing or rebranding project, you want an agency by your side that will invest time and effort in getting to know your nonprofit organization, what you do, and who you serve. Our team at Third Angle is composed of problem-solvers with a passion for helping and giving back through unparalleled support, guidance and communication.