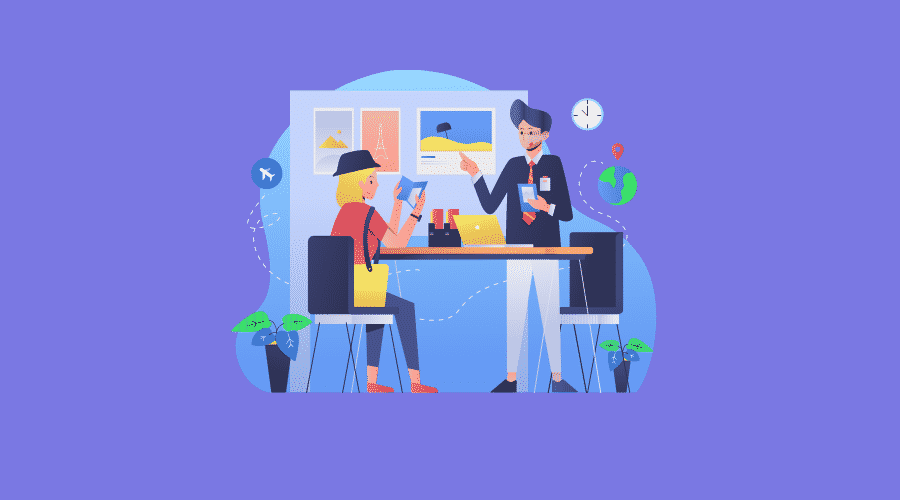 6 Benefits of Hiring a Local Marketing Agency
Posted Feb 2, 2022 | Updated 1 year ago
When it comes to marketing, many small- to medium-sized businesses in Colorado Springs will hire an outside agency for help, rather than attempting to do graphic design, advertising, printing and other tasks in-house. This way, you can focus on your critical business operations while optimizing your marketing strategy.
As you're looking for an agency to hire, you have a couple of main options. The first is to contract with a big agency headquartered in a major city, like Los Angeles, Chicago, Denver or New York City. In this scenario, you would typically interact with the agency virtually throughout the entirety of your project.
The second option is to keep your marketing services local by hiring an agency in the Colorado Springs area.
Why Should I Hire a Local Marketing Agency in Colorado Springs?
There are several benefits to hiring a team that offers professional advertising and marketing services and is close to home in the Colorado Front Range. Whether you need a logo designed, your website refreshed, or a printing job done, here are some reasons to work with a local agency:
1. Benefits of Local Advertising Agencies
When you hire a local advertising agency, it's easier to evaluate their legitimacy and caliber by talking to other business owners in your area and observing their output firsthand. Colorado Springs is a big city, but it's got a tight knit community. It's not uncommon to run into people you know in various settings and contexts, regardless of what circles you're in.
A local agency will have more buy-in to help you succeed. They can't hide behind a digital front. If your project is ineffective or unsuccessful, word travels fast. You also have more power to help your project or marketing campaign succeed because it's convenient to swing by the shop, meet in-person about ideas and preferences, and get to know each person on the team.
If you need specialty service providers, like videographers, a local agency will have recommendations for other nearby professionals. Plus, you can feel good about supporting another small business in Colorado Springs and bolstering the economy of your local community.
2. Benefits of Local Web Developers
If you need a website developed for your small business—or even just a website refresh—you're also better off choosing a local web design company.
Web development is an iterative process in that you will frequently communicate with your team throughout your project to make changes or provide feedback. Your site might go through several revisions to get it where you want it. Some of these communications can happen over the phone or virtually, but it's nice not to be dealing with different time zones. Plus, it's reassuring to have the option of stopping in and talking to your team face-to-face if need be. That establishes more accountability.
Additionally, a local web developer will be more in-tune with the market in your area, as well as your customer base.
3. Benefits of Local Graphic Design Agencies
Like web development, designing a logo, a mailer or another marketing asset is a gradual process that requires plenty of back and forth between you and the agency. It's easier to brainstorm about your brand, your goals, and your ideas if you can meet in person. Doing this upfront gives your agency the information and insight they need to complete your project more effectively.
Because of your physical proximity, the designer is able to more accurately understand you and capture your brand for a logo, digital designs or print collateral. There are simply certain forms of expressions that cannot be captured when meeting with a person over Zoom or, worse, communicating solely by phone or with emails. There are aspects of your brand that simply cannot be captured outside of in person interaction with your branding team.
As with other Colorado Springs graphic design agencies, your graphic design team will also be more attuned to your local market and how to attract clients in this particular area.
4. Benefits of Local SEO Consultants
As you know, the way customers search for information or select a company for goods or services can differ depending on what part of the country you're in. Each region also has distinct jargon, quirks and inside jokes. Local search engine optimization (SEO) consultants will be familiar with these idiosyncrasies and know how to incorporate them effectively into your digital marketing to attract local customers and ensure your company looks in-touch with the community.
When you hire SEO consultants in the Colorado Front Range, they also can better advise you which service areas to target and which local directories to list your small business on to reach your intended clientele.
5. Benefits of a Local Print Shop
Another marketing service often used by small businesses in Colorado Springs is printed marketing pieces, whether that be in the form of business cards, brochures, mailers, or reports.
As with other marketing projects, the most convenient option is being able to go to the shop and review paper and cut types in person. This enables you to compare different options to their full effect, or as they would be seen by your audience. Additionally, your local printer can get you a physical proof faster and more efficiently than an agency located in a different city.
Speaking of which, you can cut down on project costs by picking up your order once it's done, rather than paying for it to be shipped to you. Plus, you're once again supporting a local company that invests in your own community, rather than somewhere out of the area.
6. Benefits of Local Mailing Services
When you're getting ready to launch a direct mail project or mass mailing, the advantage of hiring a Colorado Springs agency is that they are familiar with your market. That means they'll already know what zip codes to target to reach customers in your target service area. They won't need to do extra research, dragging out the timeline of your campaign.
Additionally, professional agencies that offer local mailing services will have an already established level of rapport with the local USPS workers and be up to date on the requirements for a mass mailing.
Selecting the Right Marketing Agency in Colorado Springs
Hiring a local agency to provide marketing services for your small business in Colorado Springs can help ensure you have a more effective and efficient process. Even though certain portions of your agency relationship can be effectively conducted via phone, email or videoconferencing, there's nothing quite like having the option to meet with your team face to face and knowing they understand your local market and your target audience. At Third Angle, we are in touch with the local community while also staying current with the most effective tools and technologies to market your local business.
We'd love to meet you!