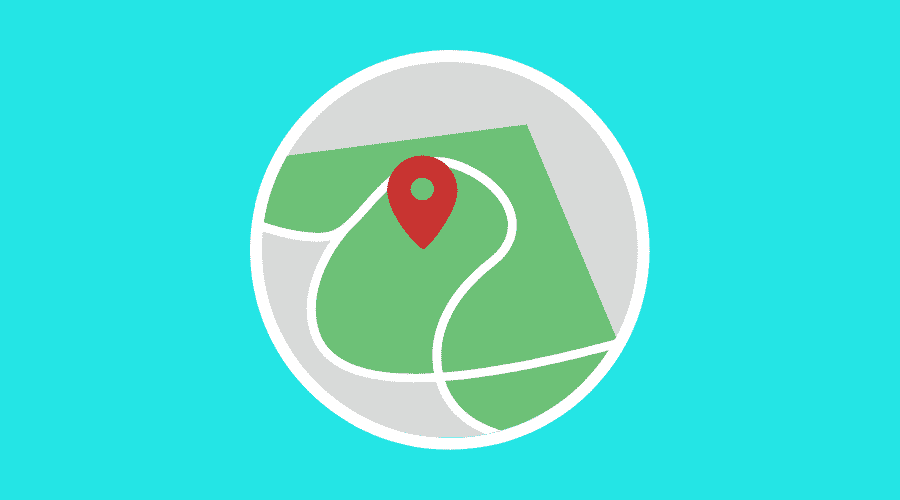 16 Best Local Directories to Get Your Landscaping Business Listed In
Posted Nov 3, 2021 | Updated 2 years ago
When promoting your landscaping design and installation company, there are numerous outlets to cultivate—both traditional and digital.
While several property owners still get recommendations for professionals from their neighbors, friends and coworkers, many also search for options in local directories because those directories often hold the top spots in search results. To vicariously rank in the top spots for ideal search terms, it's important to make sure your company's name and information are listed in the most relevant directories so that prospective customers can connect with you when preparing for their next commercial or residential landscaping job.
What is a Local Directory?
A local business directory, also known as a listing site, is a website that includes listings for businesses in a certain locale, industry or niche, such as landscaping, gardening or outdoor renovations. These directories present vital information about your company, such as your business name, physical address, website and phone number.
Listing sites also factor into search engine optimization (SEO) for your company and can improve your search engine rankings and professional reputation. Getting your landscaping business listed on various local directories increases the number of backlinks to your domain and improves your exposure in the digital landscape, which has become increasingly important in the 21st century. Listing your company on as many reputable business directories as possible is a good tactic to increase visibility to prospective customers who are scouring the Internet for options.
The best place to start is by researching how your business listings currently appear across the Internet—which sites you can find your business listed on and whether the information is accurate. This enables you to correct any inaccuracies and outdated information and fill in the gaps to increase exposure and boost your SEO.

Best Landscaping Directories
In terms of marketing tools, local directories and listing websites are easy to use—and mostly free. As you review your current business listings in online directories, here are a few that should be on your radar.
1.Yellow Pages (YP)
The Real Yellow Pages is a well-known resource for consumers looking to connect with local contractors and companies. You can claim your business on the site and update your business details, including hours, payment options and more. Many of the benefits of YP are free.
2. Citysearch
Citysearch City Guides are a go-to for recommendations and reviews based on locale and industry niche. When people access the site, they are immediately presented with search options and popular categories in their city or a nearby one.
3. Superpages
Superpages is touted as "the original source" to find and connect with local professionals and companies, such as landscape designers and installers. Superpages offers a free online scan to see how your business scores locally and what customers are saying about you online at present.
4. Facebook
Facebook has a local business directory called "Facebook Places" that allows Facebook users to connect with businesses in their area. When customers check into your business—or "place"—a notification is created, which increases your exposure. If you have a business page on Facebook, you may already be in the database. Otherwise, you need to create a listing and claim it.
5. Google Maps
You can ensure your landscaping business shows up for people using Google Search and Maps by developing a free business profile, called Google My Business. This tool enables you to list your company and interact with customers who leave reviews.
6. Apple Maps
With the number of people worldwide who use Apple products, you can't forget to list your landscaping company on Apple Map and Siri. According to Apple, in order to claim a place, you just need to be able to answer a call to your place's phone number or upload an official document that shows your place's name and address.
7. Bing
Bing Places for Business is another online directory where you should be listed. Add your business to Bing in three easy steps: claim an existing listing or add a new one; complete your listing profile; and verify your listing.
8. Yahoo Local
Yahoo offers a way for small businesses to make sure they're showing up in search results via local directories. Additionally, you can sign up for a Localworks plan, which lets you control your business listings across dozens of digital directories, access actionable reports, and monitor and respond to reviews.
9. Houzz
If you work in landscaping or exterior remodeling, you should definitely get your business listed in the Houzz Find Professionals directory, as it's a popular tool for property owners wanting to complete projects at their home or business. You can start by creating a free professional profile, which automatically lists your company in the Houzz directory. 
10. Local.com
It's easy and free to claim your business listing on Local.com. Although this website is mostly used by locals to see what events and activities are happening in the area, they also use it to seek local professionals. The site has partnered with Yext, so you can claim your listing on 40-plus other directories simultaneously.
11. Yelp
When you register your business on Yelp, you can develop a polished profile, confirm your business information, upload photos, respond to reviews and access business analytics. Yelp offers a variety of free tools to help you grow your business online.
12. Yardbook.com
One advantage of building a profile on Yardbook is that it is targeted to landscaping businesses. Yardbook Profiles are designed to attract customers and build long-lasting relationships with them. You also can define your services and where you work. The first step is to claim or create your Yardbook Profile page.
13. HomeAdvisor
Claiming your free profile page on HomeAdvisor Pro confirms your contact information and allows you to add details about your landscaping design and installation business for homeowners to review. Your profile is then listed in HomeAdvisor Pro's online directory.
14. Angie's List (Angi)
Like Houzz, Angie's List—now rebranded as Angi—has a reputation for connecting homeowners with local contractors, remodelers and home improvement specialists. To create a business profile, go to the Angi website, click Join Our Pro Network Owners and then sign up.
15. Eco Landscape Alliance (ELA)
The Ecological Landscape Alliance (ELA) Find an Eco-Pro is a tool to connect property owners with landscape professionals who promote ecological and sustainable landscape practices. Customers can search by location, specialties and certifications.
16. FindLocal Landscapers
FindLocal Landscaper's directory is another great resource to use—both for property owners and businesses. As it's tailored to this niche industry, you should set up your own account, which is an easy and convenient process.
Creating a Robust Online Presence
Locals rely heavily on the Internet for finding and connecting with local businesses across a variety of industries, which makes online business listings convenient for consumers. However, it's nearly impossible to manually be listed in every single online directory or to monitor each listing, so it's good to be discerning about where to focus your time and energy. Learn more about how we help you manage thousands of local directory listings with ease.
Additionally, business listings aren't a substitute for a professionally designed website that is highly functional and aesthetically pleasing. Third Angle can help you get started with website development, rebuilding an existing site or creating content or incorporating the right SEO tools to increase your brand exposure and make the best online impression on prospective and existing customers.
To incorporate multiple digital and traditional marketing tactics into your strategy, download the guide below: