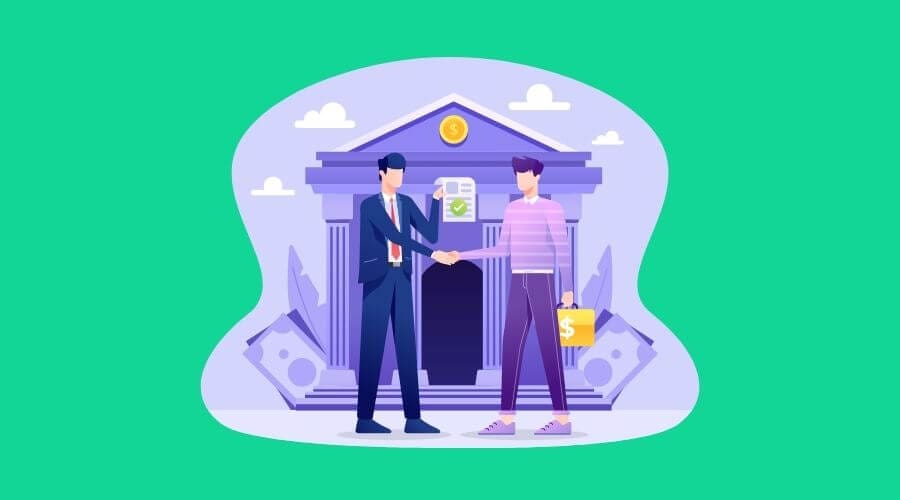 How Much Does Website Hosting & Maintenance Cost?
Posted Apr 26, 2021 | Updated 3 years ago
Having a company website has become the status quo for doing business in the 21st century. However, it's not enough to just register a domain name, set up your site, and call it good.
Websites require ongoing maintenance and hosting services to ensure they operate smoothly and can be accessed securely on the Internet. As you research your options, be sure you first understand what you're paying for.
How Much Does a Business Website Cost per Month?
Costs to maintain a professional website for your local business can vary based on several factors, from the size, complexity and functionality of your site to the skillset and pricing model of your chosen service provider. Your monthly cost for maintenance could range anywhere from $40 for a small, personal website to $5,000 for a large, customized ecommerce website. The average hourly rate for website maintenance is about $50 to $150.
"Website management" is a broad description of various service levels offered by providers and also broadly describes the space required to store and operate your website's files. At a very basic level, the more strings of 0s and 1s that makeup your website and the more often your server must deliver on requests to searchers, the more expensive it is to house your website online. Then, the more often the core elements that make your site actually function need to be updated, the costlier it will be to maintain each month.
The cost for "web hosting" is a similar situation, with a couple key variables coming into play. Dedicated hosting, which is on the high end of the spectrum, can cost more than $1,000 per month while the cheapest plans via sharing hosting are available starting around $5 per month. (Beware the side-effects of shared hosting, though.)
The biggest impact to web hosting cost is the type of features you get with each type of plan. If you select the cheapest shared hosting plan, it will be extremely basic, whereas pricier plans include several add-ons, like SSLs, and special features. You may also be able to get a lower monthly rate by signing up for an annual or multi-year subscription upfront.
As a small- to medium-sized business (SMB) owner or entrepreneur in Colorado Springs, you can find website hosting plans for approximately $10 to $150 per month and everything in between. Cloud hosting is unique because you pay for what you use, which means the amount is likely to change from month to month. However, most organizations and companies that choose cloud hosting end up paying an average of $10 per month. On the higher end of the spectrum, dedicated hosting services through an intermediary who also provides regular website maintenance services charge closer to $100 per month for non-eCommerce sites.
How Can Your Business Benefit from Web Hosting and Maintenance?
You need your business website to be accessible to visitors and to run smoothly without constant problems, which means web hosting and maintenance are necessary expenses. However, the benefits extend beyond the basics—depending on the service provider you choose.
At Third Angle, we manage websites on a virtual private server (VPS) that is specifically configured and optimized for hosting WordPress, which is the world's most popular content management system.
If you're one of the many Colorado Springs businesses using WordPress, you may be considering WP Engine as your managed hosting service provider. One issue is that while WP Engine plans encompass several special features that are integral to professional web hosting, WP Engine doesn't provide support. As a small business owner wearing 27 other hats, that can be a major disadvantage if something breaks and you have no human to call and help solve your problem.
You have plenty of other operation-critical tasks and responsibilities to attend to and little time to mess around on the computer trying to fix bugs, deter cybersecurity threats, and perform updates to keep your website's digital features running properly.
There's also an added simplicity and value when you use the same company to develop your website and then maintain it into the future. Here's an example of why that is: When our team at Third Angle develops a business website for a client, we use our advanced licenses to install premium themes and plugins that boost professionalism, functionality and overall user experience. Our website care plans (which serve as monthly website maintenance packages) provide continued access to those features, which gives you long-term peace of mind and saves you the hassle and cost of purchasing your own annual licenses. That's on top of managing the rest of your site and handling daily offsite backups, proactive malware and security monitoring, developing monthly overview reports, managed WordPress hosting, and doing weekly performance checks.
Since we developed the website in the first place, we are also intimately familiar with how it runs and what sort of backups, updates and other maintenance will be needed in the future. But if you eventually want a change, we won't hold you to anything. Our web maintenance contracts are month-to-month agreements. All we ask for is a 30-day notice.
Premium Website Management Services in Colorado
Your website is only as good as it performs. If your site is plagued with outdated or broken features, malware, poor SEO, and other issues, it can undermine your professional reputation and business growth. Our team at Third Angle doesn't want to see that happen, which is why we offer website maintenance and hosting in addition to development.