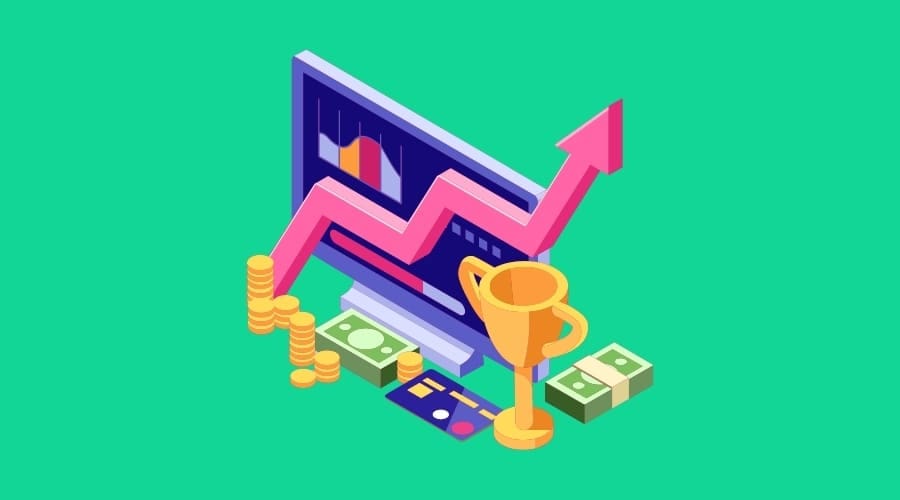 How Much Does it Cost to Build a Professional, Small Business Website?
Posted Jan 19, 2023 | Updated 11 months ago
In this day and age, it's nearly impossible to create a successful communication strategy for a small business that doesn't involve fostering a robust online presence with the help of a professional website. It's virtually become a must-have tool.
When you're ready to move forward with building a website for your company in Colorado Springs, you'll have to determine how much you want to invest in this project and how you're going to accomplish it. The two primary options are building a website on your own, if you're willing to take that risk, or hiring a professional web developer.
How Much Does Website Design Cost?
Technically, you can build a website for a small business for free using platforms like Wix, Site123 or Weebly. The bad news is that your audience will undoubtedly be able to tell, which doesn't do your brand any favors. 
Squarespace doesn't even have a free plan. You have to pay at least $18 per month for the business plan and $26 per month if you want the Online Stores Basic package.
When you rely on a basic website builder for your project, there's a catch. First, your free website will contain advertisements that detract from its function and visual appeal. Secondly, many key features aren't included with a free account. For example, you often can't select a custom domain for your site, access unlimited bandwidth or include important plugins unless you switch to a paid account. And finally, the technical, backend structure of free or minimum payment web design platforms often gives you little freedom to improve your technical SEO efforts.
So, if free website building services aren't all they're cracked up to be, the better question is, "How much does a good website cost?" That means a professional, feature-rich, search engine friendly, and advertisement-free site that represents your brand well and is easy for visitors to navigate and use.
The average cost of website design for a small business in Colorado Springs is between $3,000 to $12,000. Some higher-end projects for small- to medium-sized businesses may approach $20,000 or more. Since that's a fairly large price range, it can help to look closer at what factors are likely to impact the price for your project.
Website Design Cost Factors
When you're building a website from scratch, your final price depends on the amount of work involved, or more precisely, the size of the site and its complexity. For example, a 10-page informational website with standard features will cost less to design and develop than a highly-customized 50-page e-commerce website that facilitates online transactions and includes an array of special features. The cost may also vary depending on whether you hire a freelancer or go with a professional website development company in Colorado Springs.
If you have a general idea of what functionality and features you need in your website, you are able to establish more realistic expectations about cost. Remember, your website should function as a 24/7 salesperson, generating leads for your business. As such, here are a few questions to ask as you're preparing for the project:
How many pages of content do I need to adequately share my message and showcase my products and/or services? (The average for small business websites is 10 to 13 pages of well-curated content)
Is my website going to be mostly informational, or do I also want people to be able to schedule appointments, order products or complete other transactions online?
What sort of premium plugins are necessary to achieve the exact functionality I want?
How much customization do I want for layout, logos, images and graphics?
How important is it for me to be able to navigate the on-page editor and make small changes myself?
Is it important for me to accurately track website data so I can optimize my website's marketing channels?
In addition to the initial cost for designing your business website, you'll also have to pay monthly or annually for upkeep and support. The cost for website maintenance ranges annually from a couple hundred dollars to a couple thousand depending on the size and complexity of your site and the support services included in your contract.
Is Hiring a Professional Web Designer Worth it?
Most of you are familiar with the saying, "You get what you pay for," which can aptly be applied to this situation. Only you can decide how much to invest in designing a new website for your small business, but understand that the cost directly impacts the performance, allure and user-friendliness of your end product. May we suggest, also, that instead of asking, "Is it worth the cost?" that you should be asking, "Is this the right investment to make into my business?"
A professional web designer can create a website that not only is more attractive and functional, but should also incorporate key elements for Search Engine Optimization (SEO). Based on their expertise, they know how to integrate proper headings and content, strong visuals, and other navigational elements that boost your website's visibility on search engine results via improved user experience. Since search engine standards are constantly evolving, it's critical to have someone deeply familiar with the industry and abreast on current web design standards to help you develop a highly optimized site.
Designing a Website for Your Colorado Springs Business
Let's face it. Running a successful small business is, in fact, no small feat. With numerous demands on your time, energy and skills every day, figuring out how to design a modern, professional website doesn't need to be one of them.
At Third Angle, we've got your back. We can design and develop a new website that is tailored to your business, industry and audience, and then also help you continue cultivating a strong, successful online presence with ongoing website support.