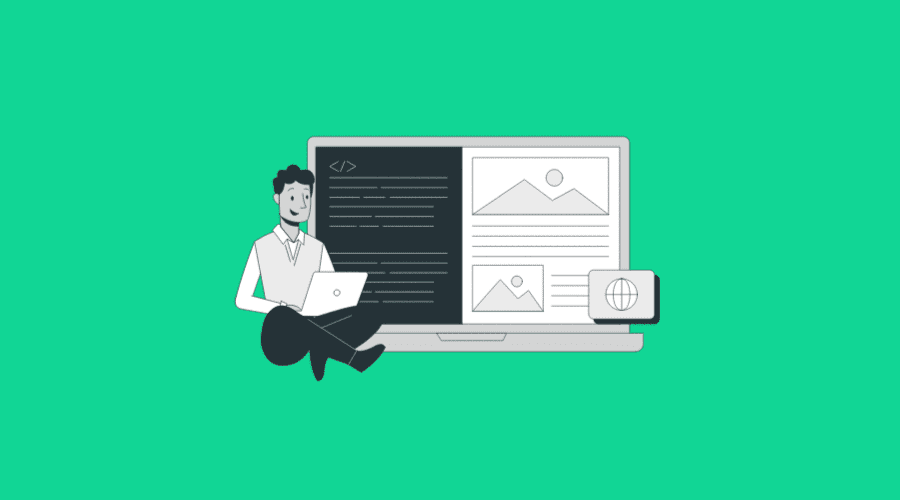 How to Migrate from Wix to WordPress
Posted Jan 13, 2023 | Updated 11 months ago
| Written By Sarah Perry
WordPress has quickly become the preferred hosting platform for businesses looking for flexibility, powerful function, and extra features for their professional website.
The good news for companies that initially set up their website on a different platform, such as Wix, is that migrating to WordPress can be done in a relatively simple and straightforward way, especially with the help of a local web designer.
This process of migration allows you to keep the content you've carefully curated for your small business over the years while improving the look and feel, user experience, and search engine ranking potential on your website.
Migrating a Website from Wix to WordPress
Transferring a professional site from Wix to WordPress isn't so much a complicated process as it is a time-consuming one. There are several steps involved, and for the most part, moving content from your Wix site over to your new WordPress site has to be done manually. Some elements, like blog posts, can be exported and imported in a more streamlined manner.
It's important to ensure you can invest the time and effort necessary to complete each task and get your new and improved website up and running.
If you're looking to migrate sites yourself, here are the main steps for moving your website from Wix to WordPress. And if you run into any snags along the way, reach out to us, here at Third Angle. We'd be happy to help.
1. Sign Up for WordPress Web Hosting
The first step is to set up web hosting since you'll no longer be using Wix as your host. You can go with any number of web hosting providers, including GoDaddy, SiteGround, DreamHost, HostGator or Hostinger. Choosing the right provider is a critical part of ensuring your website functions properly, loads quickly, and is secure. A managed WordPress hosting provider, while more expensive, offers the added benefit of handling backups, updates and security for you—which is what you might be used to with Wix.
2. Buy a Domain Name
Another essential task to complete upfront is purchasing a domain name or transferring the one you have when your new WordPress site is ready to go. This depends on your current situation. If you're using a Wix plan that offers a free domain name, now is the time to purchase a new one that is external from Wix. If you've already acquired a custom domain name, though, you can transfer it. You'll need to remember to redirect your old site's domain to the new domain if you change it.
3. Customize Your Website Appearance
The next step is to install and set up WordPress, which may be done automatically by your hosting provider, or they might offer a one-click WordPress installer. From there, you can access your WordPress administrative dashboard and select a theme for your website design. Similar to templates on Wix, these themes provide consistency and structure for the appearance of content on your web pages while still letting you customize. They range from simple, minimalistic to more complex ones that offer numerous features to add to your site. The additional drag-and-drop features available since the release of Gutenburg in WordPress has made this process simpler.
4. Convert Your Wix Pages to WordPress
This is one of the more time-consuming parts of migrating from Wix to WordPress. It might take a couple hours, depending on how many pages you are trying to move. Due to how Wix is set up, as a closed platform, transferring your content can be time consuming since you will be rebuilding each page.
There is no automated way to import your Wix pages to WordPress, so you'll have to recreate each one. From your WordPress dashboard, it's easy to navigate to the "Add New" option under Pages. Copying and pasting the content can be helpful for some pages, but you'll still need to style each one properly. Others, such as your Contact page or ones with forms on them, will require more attention because you'll need to also build the form element using a plugin. You'll have to choose plugins from WordPress to install certain forms and features. We recommend Gravity Forms in many cases.
5. Move Your Blog Posts
Migrating blog posts to your new platform can be more streamlined if you are using an older version of Wix.
The best way to try to automate the process is by importing your Wix RSS (Really Simple Syndication) feed.
Start by downloading the Wix RSS file for each post. This can be located by adding /feed.xml your website URL on Wix.
From your WordPress dashboard, you should be able to import the RSS file using the WordPress RSS "Run Importer" link in your dashboard.
You also must move images from your pages—which are hosted by Wix—to your new WordPress website.
6. Add Plugins to Expand Features
One of the benefits of migrating to WordPress is gaining access to hundreds of plugin options to make your site more powerful and functional. Some plugins are free and others have a fee. Do some research about which plugins will enable you to add your desired features to your website. If you're working with a website designer or developer on the project, they also will have insight about which plugins do what and which are the best to help you achieve your goals. We recommend installing as few plugins as possible to keep your website performing optimally and to reduce the number of backdoors that could be opened if your WordPress website is not properly maintained.
7. Set Up Your Navigational Menu
Once you've set up your pages on WordPress, you can develop your main menu and any footer or auxiliary menus to help visitors navigate the site. In your dashboard, go to Appearance and choose "Menus," then click "Create Menu." Select which pages you want to include in the menu and their position, and then save the menu. Add menus as needed.
8. Publish Your Content
Once you've moved all the content that you want to keep and designed each page, carefully review everything. Make sure the pages and posts look how you want and that everything functions properly. You can make changes after the site is live, but it's good practice to get it working as best as possible before you redirect your customers. The same goes for other elements of website management, including security, SEO and analytics. Fortunately, there are plenty of tools and plugins to assist with each one of these.
9. Redirect Visitors and Promote Your New Site
Let your community of customers or supporters know that you have a new website up and running. Ideally, you were able to recreate each URL the same as before. If not, directing people to your new site and redirecting to any changed URLs is especially important.
You also must update your website address on all your marketing and advertising materials.
10. Delete Your Wix Site
After you've finished migrating to WordPress and your new website is published, you'll need to cancel your Wix subscription and unpublish, or delete, your Wix site. If you want to keep your Wix site for a little while to make sure you've transferred or saved all the content you need from it, then unpublishing is the way to go. Unpublishing pages will also allow you to check that users are being redirected properly to the new site. Deleting will create a hard break and remove the website from Wix's servers.
Converting from Wix to WordPress for Your Business Website
While a Wix website may be sufficient when you're just starting out, eventually you may want more freedom, flexibility and a whole new set of features. For businesses wanting to grow and increase capacity while also increasing search engine visibility, WordPress is the way to go.
Our team at Third Angle can work with you on the process of transferring your company website from Wix to WordPress to ensure it goes smoothly, efficiently and causes little to no disruption to your online presence and business operations.