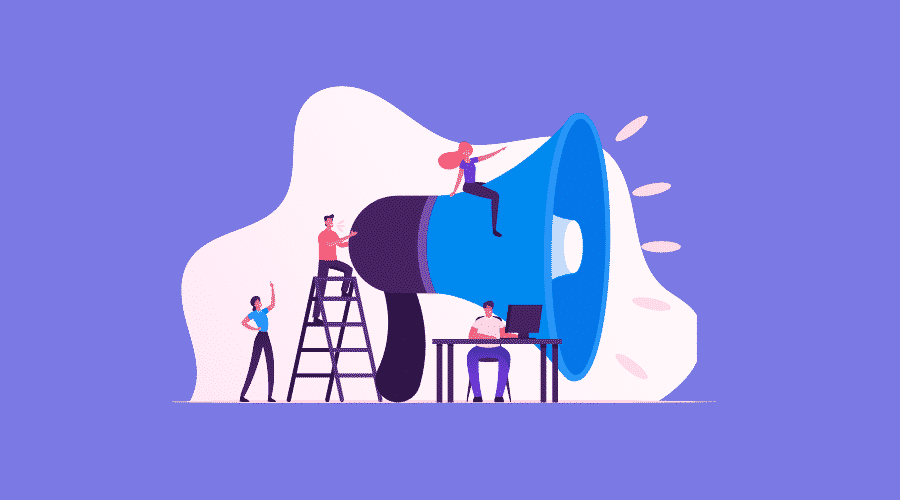 8 Best Advertising Agencies for Landscaping Companies
Posted Sep 13, 2023 | Updated 3 months ago
Effective advertising is the centerpiece of one of the most crucial parts of running a successful business: acquiring new customers. It is also critical to increasing brand awareness, sharing about new offerings, and retaining your existing customers by providing them with valuable and relevant information.
As a growth-oriented landscaping design and installation company, it can be difficult to internally invest the time and effort needed to develop and execute a successful marketing plan. That's where hiring a professional agency comes in.
Working with an external advertising and marketing agency will give you access to an experienced team to assist you with a variety of tasks, from landscape website design to developing print materials, facilitating direct mail campaigns, and optimizing your digital presence.
Top Agencies to Hire for Landscaper Marketing
Different agencies offer different services and levels of expertise, which means there's no one agency that's suitable for every business in the green industry.
As you weigh prospective candidates to assume the critical role of marketing your landscaping business, you should consider a number of factors, including the size of your company, the type of marketing you primarily do, your current and future campaigns, and your budget, to name a few. You also want an ad agency that is well-versed in the landscaping industry and the type of clientele you primarily work with.
To help you get started, here is a look at eight of the top landscape advertising agencies and the services they provide:
1. Third Angle
Our team at Third Angle, based out of Colorado Springs, is experienced with Internet marketing and website development, but unlike most landscape marketing agencies, we also offer print and mail marketing services. We work with all of these elements to expertly craft comprehensive marketing campaigns that can yield both short-term and long-term results.
We can assist with optimizing, designing and managing your website; crafting promotional print materials; graphic design; and managing your every door direct mail (EDDM) and direct mail campaigns. If you're in the area, we can further assist your comprehensive marketing efforts by providing recommendations for landscape photographers and videographers to improve your brand perception across digital and print campaigns.
We start by listening to your unique needs as a landscaping design and installation company—what's working well, what you've tried, and what you want to improve. From there, we can help you set marketing goals and discuss what marketing methods and promotional techniques, whether digital or traditional, are the right fit, given your timetable, budget, and resources.
Give us a call today to learn more about the tactics we help you deploy to generate demand and improve customer acquisition efforts.
Grow Your Landscaping Company
You're simply trying to generate enough business on a reasonable budget. We get it! (And respect it.) Even with a modest budget, you can get a sleek website and marketing solutions that perform, without wasting money. We're here to help. Simply give us a call.
2. Landscape Marketing Pros
Landscape Marketing Pros is a digital marketing agency based in Minnesota, but they serve clients nationwide. The company's digital marketing service program focuses on a few key areas: refreshing your website or designing a new one; improving your search engine optimization (SEO) through directories, content creation, and link building; developing a custom Google pay-per-click advertising campaign; and integrating a review request system.
3. Evergrow Marketing
Evergrow Marketing, headquartered in Kansas City, is also centered on digital advertising, including SEO, pay-per-click ads, and social media marketing. As part of their full-service approach to digital marketing strategies, they run ads on Google, optimize websites to rank higher organically in search results, manage advertising campaigns on Facebook, and the like. All of their methods are tailored for the green industry and landscaping and lawn care companies.
4. Landscape Leadership
Based out of Austin, Texas, Landscape Leadership is a sales and marketing agency that offers a full scope of digital marketing services. They also partner with residential and commercial landscaping companies across the country to help with sales enablement and support. They also work with pest control, landscape lighting, tree care, pool and spa, and lawn care companies.
5. Lawn Care Marketing Mechanic
Lawn Care Marketing Mechanic is another full-service lawn care web design and Internet marketing agency that works solely with lawn care and landscape companies. Some of their services include lawn care website design, SEO, PPC management, reputation management, and social media marketing. Along with a high level of customer service, they also commit to a "one client per market" philosophy, which means that as long as they work with your company, they won't partner with one of your competitors.
6. Landscape Marketing Boss
Landscape Marketing Boss, out of New York, is a team of designers, writers, and technical professionals who specialize in the outdoor renovation industry. They offer an array of digital advertising services, including Google PPC ad management, social media marketing, online review management, SEO, retargeting ads, and content marketing. Through creative website design, building high-converting landing pages, and other techniques, Landscape Marketing Boss can help your company generate more leads.
7. Lawnline Marketing
Lawnline Marketing, established in 2016 and located in Apollo Beach, Florida, has quickly developed a reputation as one of the leading online marketing agencies for the green industry, which includes turf and lawn care, lawn maintenance, landscape design, hardscape, and outdoor living, arborist and tree service, and sprinkler and irrigation companies, as well as nurseries and growers. Their full-service digital marketing package includes website design, social media management, advertising, SEO, and brand design.
8. Landscape Digital Institute
Landscape Digital Institute, founded by small business marketing expert Jeff Korhan, defines itself more as a digital marketing guide that can help your company scale up its growth through education, coaching, and marketing services. Headquartered in Chicago, Landscape Digital Institute can partner with your landscaping or lawn care company to design, build and manage your website; improve your SEO; optimize and manage your social media; and develop email and content marketing strategies. 
Grow Your Landscaping Company
You're simply trying to generate enough business on a reasonable budget. We get it! (And respect it.) Even with a modest budget, you can get a sleek website and marketing solutions that perform, without wasting money. We're here to help. Simply give us a call.