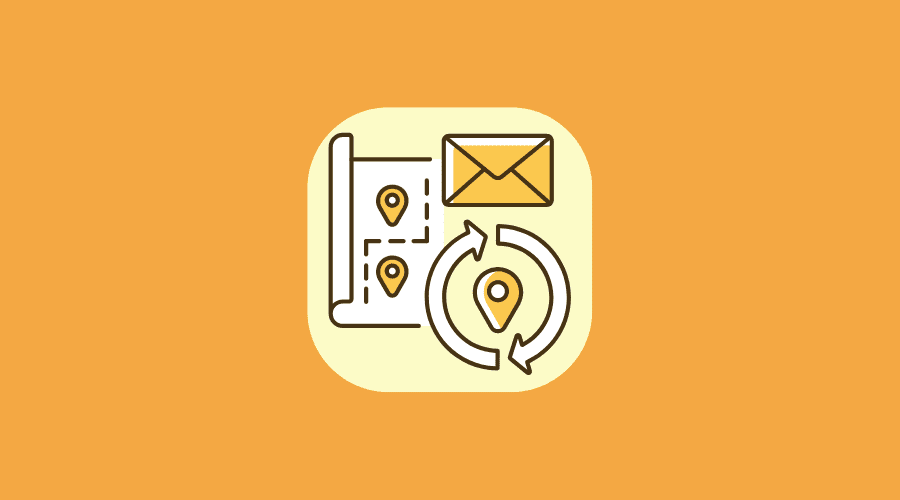 How to Buy a Targeted Direct Mailing List to Reach Specific Zip Codes
Posted Aug 23, 2023 | Updated 1 month ago
Whether you're promoting a holiday sale or new service, spreading the word about an event, or simply increasing awareness about your nonprofit or business, direct mail is a useful tool.
It enables you to reach a targeted group of individuals with information that's relevant to them as a current or even prospective customer. Through the use of visuals, concise and compelling messaging, and customization, you can connect with individuals and business owners in the Colorado Springs area in a way that feels both personal and meaningful.
How Do You Get Addresses for Direct Mailers?
One of the most important parts of an effective direct mail campaign is having a targeted mailing list. This increases your chances of reaching the right people, or audience, and maximizing the impact of your campaign. Otherwise, you could be investing significant time and resources into creating, printing, and mailing materials that aren't relevant to the recipients.
Businesses and nonprofit organizations often will start compiling names and addresses from their customers and supporters through outreach and engagement activities. You might even do a specific drive or in-store initiative to collect this kind of information from customers. That's just how valuable it is. You can then store customer contact information in a database along with other relevant tidbits that can empower your marketing—both your messages and how they're distributed.
However, as a new company, you may not have an extensive mailing list developed yet. Or maybe you're looking to spread the word about your services, products or programs to a previously untapped neighborhood. In this case, you can purchase mailing lists from third-party suppliers to help with your campaign and connect with your ideal audience.
How to Buy Mailing Lists by Zip Code
A mailing list is simply a collection of the names and addresses of your current customers and supporters in the Colorado Springs area, as well as your prospects. You may also have other contact information associated with these individuals and businesses, but a physical address is the most critical piece to conduct a marketing campaign via postcards or letters.
How you organize this information, however, can vary, based on the needs of your business. You could create a targeted mailing list based on demographic information, donation level, purchasing behaviors, or known interests.
Geographics often come into play for local businesses as well. You may be aiming to connect with customers who live in a specific part of the Colorado Springs area because of their proximity to your business, or because they're more likely to need and use your services, or because they're impacted by an issue that one of your programs addresses. The list of reasons goes on.
To target customers using geographical information for your upcoming campaign, you can acquire mailing lists by zip code, and there are a couple of ways to go about this.
For example, if you're doing an Every Door Direct Mail (EDDM) campaign with the U.S. Postal Service, you're able to use their online tool to search an area via zip code and see which postal routes service which neighborhoods. From there, you select the postal routes you want to target and your EDDM assets will be mailed to every resident (or every resident and business) along the route.
For non-EDDM, or direct mail, campaigns, you can buy residential and business mailing lists from a third-party provider. There are three main types of list compilations: business mailing lists, consumer mailing lists, and occupant mailing lists.
The most generic, and often least expensive, audience category is occupant. These lists will include all the business owners and residents who reside in a given zip code–the occupants. To get more specific, you can purchase a consumer mailing list, which compiles data based on different demographics, including gender, family size, income level, or education level. Meanwhile, business mailing lists give you business owner names and addresses. You can condense the list to send your mailers to businesses within a specific industry or recipients who have a certain role within their company, such as executive directors or human resource managers.
The benefit of purchasing a consumer mailing list by zip code is it enables you to narrow down your list to individuals within a specific geographical location based on various attributes that would make them more likely to purchase your services/products or support your nonprofit cause. For example, if you're a landscaping company, you could exclude apartment residents from your mailing list and target homeowners in Colorado Springs with more extensive properties, as they're a better target audience, or as a small salon, you might choose to target residential addresses associated with female occupants.
Choosing a Company for Purchasing Zip Code Mailing Lists
As a quick Google search will reveal, there are countless companies that advertise localized mailing lists, so there are several sources from which to choose.
Before buying occupant or consumer mailing lists based on zip codes from a company, here are some important questions to ask:
Do you want your mailing to go out to all businesses, residents, or businesses and residents within a certain zip code?
Does the company you're considering have experience with audience segmentation? What demographics can they filter?
What is the cost to purchase the mailing list? What variables affect that cost?
Has the company updated their compilations through the postal service's National Change of Address (NCOA) in the past three months? Or what method do they use to ensure their data is up to date?
Will you receive the list(s) in a format that is compatible with your Customer Relationship Management (CRM) system and can be easily uploaded into your database?
What is the company's deliverability/accuracy rate? Do they guarantee that a certain percentage of your mailers will be delivered to the correct address? Ideally, you would want a guaranteed deliverability rate of approximately 95 percent or more.
All of these factors can help you determine where to buy consumer mailing lists to meet your marketing needs.
Designing and Printing Your Direct Mail Campaign
With the right mailing list in hand, you are prepared to create a direct mail campaign that is focused, relevant, and compelling for a target audience. That's where our team at Third Angle can help. We offer a variety of services to assist you with creating, printing, and distributing mailers for your business or nonprofit organization in Colorado Springs. We can review and audit your mailing list to ensure proper setup for delivery. Additionally, we process permit usage, USPS required forms, and deliver your materials to the post office as part of our direct mail services in Colorado Springs.