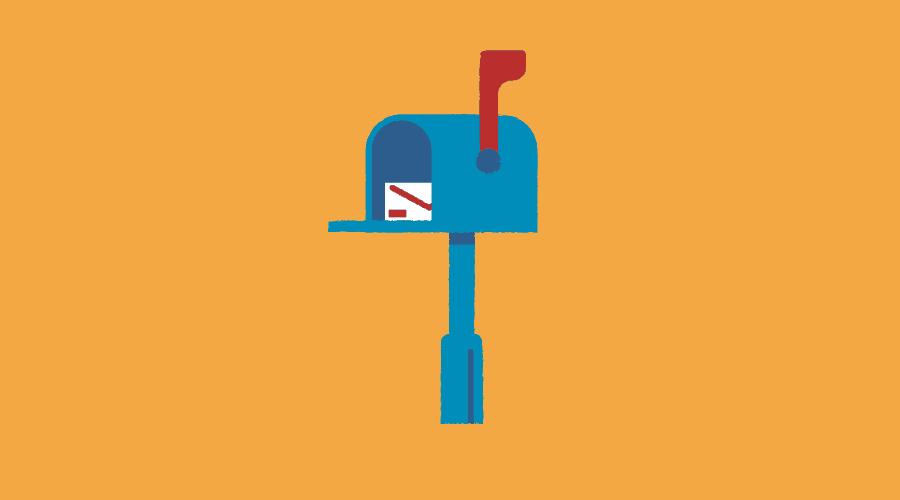 8 Factors That Affect Direct Mail Marketing Campaign Costs
Posted Jan 6, 2023 | Updated 5 months ago
| Written By Sarah Perry
For many small businesses in Colorado Springs, direct mail campaigns are an integral part of regular advertising and marketing efforts to reach a local audience.
When done effectively, it can help you reach new and existing customers with sales offers and promotions, as well as provide current information regarding your services, products and business operations.
In general, you can expect to spend an average of about $0.30 to $3 per piece of mail. However, the total cost varies among projects for several reasons, including the amount you invest into planning, designing, producing, and distributing direct mail collateral.
How to Calculate Your Direct Mail Marketing Campaign Costs
In order to budget properly and ensure you're maximizing your ROI, it's important to consider the array of factors that can affect your total direct mail campaign costs.
Here is a look at some of the most common factors affecting your total direct mail costs:
1. Quantity for Campaign
The cost of doing direct mail advertising depends heavily on the volume of materials that you are printing and mailing. Higher volume = lower per piece cost. It's the principle of scalability. For example, sending out 50 mailers will differ significantly in price from a mailing 2,000..The cost per unit typically decreases as the quantity increases for a few reasons. Some of the expenses associated with mailings are static—such as designing the postcard, flyer or brochure. That cost will be the same whether you print 50 or 5,000 mailers. Additionally, many printing companies in Colorado offer a lower price per unit as volume scales up, because of logistics around laying out print jobs.
2. Postage Prices
To manage your campaign budget, you can choose a specific type of delivery. Mailing your materials with First Class Mail has the advantage of a shorter and more consistent delivery time, but it is more costly than mailing via Standard Mail. Your postage prices also will be impacted by the type and size of your mailer.
You can use USPS's own Postage Cost Calculator tool to get an idea of how much you'd be spending on the postage line item for your mail campaign.
If you go with Standard Mail for your campaign, you also can access Standard Mail bulk mail discounts for what is known as Marketing Mail or Every Door Direct Mail (EDDM) marketing prices. With EDDM, you select mailing routes within specific ZIP codes in Colorado Springs or the surrounding area, and your items are sent to every address in those areas.
3. Your Audience
If you have accurate addresses for the people on your direct mailing list, you're a step ahead. In some cases, though, you may be looking to reach new prospects. You can go through a third-party compiler to purchase a list of contacts that align with your target demographic based on attributes.
These could be people who all live in a specific neighborhood or are in a certain age range. This type of resource helps you tailor your marketing campaign and boost its effectiveness, but third parties also charge to access these mailing lists. They typically cost between $0.03 and $0.25 per contact, depending on the parameters you set.
Additionally, you can choose to personalize your mailers using Variable Data Printing if you want to build a more direct connection with your audience. This tactic will increase your overall direct mail cost but often generates a higher response rate.
4. Size of the Mailer
Mailer size is also going to affect your overall cost when doing a direct mail marketing campaign in Colorado. You have multiple options for the type of mailer, from catalogs and brochures to flyers, postcards, letters in standard business envelopes, and larger envelopes containing a few materials.
Postcards are typically one of the most cost-effective forms of mailer. Even for postcards, though, you can choose different sizes, and each one has the potential to change the overall price of your campaign. Printing 500 4×6 postcards will typically be more cost-effective than printing 500 6×9 postcards, and both projects are less than printing 500 8.5×11 catalogs.
5. Design Services
Another cost to consider is the creation of your marketing collateral, whether it be a postcard, brochure, or other type of mailer. You may have a team member who can design the product in-house, in which case you're only paying compensation for the hours they dedicate to the project.
If you go this route, it's advisable to use a template to make sure you're formatting the design appropriately for printing and mailing. Because the layout for your postcard must perfectly align with USPS standards in order to be processed by their machines, they will reject your mailer if not appropriately set up, meaning you could incur costs to redesign and reprint your mailer if not done right the first time.
You can use USPS's own search tool to find a qualified printer in your area.

To avoid this headache and additional cost, most businesses turn to graphic design professionals that have experience designing for distribution through USPS. You could pay about a few hundred to a few thousand dollars for professional design services; they will work with you to create high-quality, on-brand materials that will convert into leads.
6. Type of Paper and Materials Used
The paper stock and finishes you select for your direct mailing also impact cost. Thick cardstock and specialty papers are more expensive than basic paper stocks, both for printing costs and distribution costs. Additionally, you might want to print in multiple colors or use specific coatings to increase the quality and aesthetic appeal of your materials. All of these factors will alter your final printing cost.
Bear in mind that if your company mails a thick piece but fails to pay for adequate postage, your recipients will be responsible for paying the remainder of the postage fees. (We've seen it happen from a local non-profit here in Colorado Springs!)
7. Printing Timeline
When working on a budget, being prepared and giving your printer ample time to finish your project can help you control costs. Printers often have standard print times for bulk jobs that will depend on what orders they have in process already and how many pieces you need printed.
If you request a quick turnaround for your direct mail materials, you'll likely have to pay an additional fee for the rush order. Another benefit of getting your order in with enough notice is that your printer can ensure they have your preferred paper in stock or give you other options if dealing with paper shortages. Give your designer and printer time to proactively find cost-reducing solutions for you rather than rush to meet a quick turnaround.
8. Packaging and Assembling Services
If you're putting together a packet or even a letter or pamphlet that goes into an envelope, you have to consider assembly as part of your production cost. Some nonprofit organizations or businesses can rely on their team or even volunteers to help stuff envelopes or prepare materials for a large direct mail campaign. Otherwise, you can work with the mailer design and printing agency to handle this part of production as well.
Is Direct Mail Marketing Cost-Effective?
In general, direct mail marketing has the potential to be a cost-effective way of connecting with your target demographic within a designated geographic location when done right the first time. You can design and distribute the mailing to reach those individuals in your area who already are customers or have a high likelihood of converting.
Working with a single company for the graphic design, printing and distribution can make the whole project more efficient and cost-effective. They will streamline the process and ensure you are on track to meet your budget goals for the campaign, from start to finish.
Here's an example where one of Third Angle's clients deployed a Direct Mail Campaign effectively to contribute to a 32% increase in top line revenue. [View Case Study]
Maximizing Your Direct Mail Marketing Efforts
When you need to spread the word about your business, physical mail campaigns are still a great budget-friendly option for small businesses in the Colorado Springs area. Third Angle can help you clarify your message and make sure it gets delivered to the right people for an affordable price.