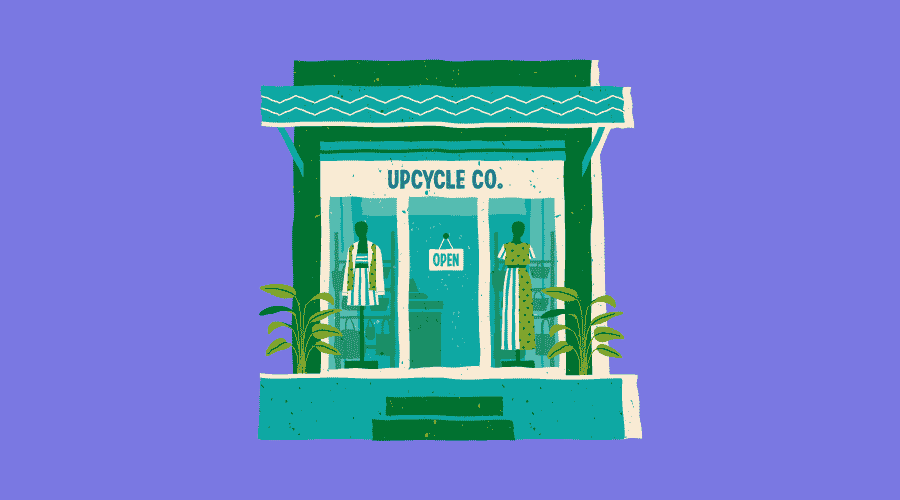 How to Create a Marketing Campaign to Increase Foot Traffic to Your Store
Posted Aug 4, 2017 | Updated 6 years ago
Updated on November 26, 2018 for freshness.
If you own or manage a business that has a physical location where you sell products or services in your store, most of your marketing campaigns likely strive to increase sales revenue. However, there is a similar but slightly different goal that you should also keep in mind, and that is increasing the number of customers who visit and shop in your store.
Why? Because, for brick an mortar stores, it is hard to achieve increased sales without increased foot traffic.
Foot traffic is crucial to the sustained health of your overall business for a number of reasons. It gives you the chance to engage with more customers and make a positive, in-person impression. For most, this will help increase word-of-mouth referrals and loyalty for your business. All of this helps you increase sales in a direct and personal way.
So, if you want to build a marketing campaign designed to increase your store's foot traffic, read on.
Create In-Store Only Promotions
This is the "come and get it!" approach.
You might fear that customers now prefer the convenience of shopping online rather than going to a store. This means you need to implement effective promotions for your marketing campaign to give people a good reason to come to your physical store.
Everyone in business is trying to make money, and most consumers feel like everyone is trying to get at their wallets. Keep it personal and helpful, over sales-y, as much as possible.
With this in mind, here are a few ideas you can use:
Promote product and news launches to help attract customers who want to see and test out a new product for themselves
Offer print-at-home or mobile phone promo codes and coupons that customers can use to buy your products in your store
Create a program that offers customers to order a product online but pick it up at your store for free
You can combine some of these ideas together but keep your ultimate goal to convince the customer that shopping at your store is a better option than doing it online, especially if you don't have an online store (or the capacity to set up one.)
You might be able to emphasize in your marketing message that consumers will walk away with the prized item in hand, and not have to wait. For many stores, playing on the human desire for instant satisfaction can boost sales.
Try putting yourself in customers' shoes and ask why the marketing campaigns you saw convinced you to go to a store.
Craft a Memorable In-Store Experience
Why do you walk into the stores you walk into?
Further, would you pay more for a product or service if the experience associated with said item is more unique or more enjoyable? 80% of consumers sure are.
With this in mind, there are different tactics you can implement to ensure your customer experience is of high caliber from the inside out.
It starts with the atmosphere of your store, from the aesthetic look and the interactions with your employees (and other customers), and ends with a smooth buying process.
There are so many ways to do this, that you are better off looking for advice specific to your industry and sales model. Here are a couple resources to get you started.
Many times, the ways you add value to the experience of your customers in your store are by offering complementary products and services, or features that customers can enjoy by being in your store.
Offer Complementary Products & Services
Promote the idea that your store can offer something extra that shopping online can't. Again, ask yourself why you like shopping at your favorite store rather than buying their same products online, and you might come up with ideas like these:
Train your staff to be knowledgeable and helpful experts with your type of products and services so customers want to seek them out in person
Provide a comfortable and/or fun environment for people to shop for your products, like a bookstore with a café-like environment to read in peace
Offer related services to go with your products, like repairing or cleaning damaged products as well as selling them
You get to hold the item in your hand an really evaluate the specs of the product
The general idea with these is to make your store a useful resource to your customers, a place where they can learn useful information about what they want to buy, kill time for fun in addition to shopping, or return to your store for useful complementary services.
Give people reasons to keep coming back. Which brings me to my next point.
Create Customer Loyalty Programs for Return Customers
Loyalty programs are not new, but the way that businesses can use them now to encourage customers to return to your store in the future has certainly evolved over time. You can create a marketing campaign around building awareness for your loyalty program to former and potential future customers. Here are some ideas on how to do it:
Create an offer that offers a customer an extra discount, coupon, sale, etc when they sign up for your loyalty program
Run an online marketing campaign where people can sign up to receive future promotions to their email or phone that can be used in your store
Create a joint online and in store loyalty program where buying online gives them an extra incentive to shop in your store later
Remember that the ultimate goal of a marketing campaign focused on promoting a loyalty program is to encourage and incentivize customers to come to your store. You have to make sure the incentives your loyalty program offers are good enough, or that you combine it with the other ideas mentioned above.
Need some specific ideas for your business?